One of my more bizarre 'claims to fame' (and there are a fair few of them
) is that Helen (my ever-supportive wife, who actually bullied me into buying
Liesel
in the first place) and I bought our house via the 'Escape to the Country' TV show, back in 2009. It seems to be one of their more popular episodes, as we actually bought a house (less than 10% do) - we regularly see it repeated on obscure daytime channels, and still get stopped by people to ask if we're "that couple in the country" in the strangest places (even, once, while on a foreign holiday !).
Anyway, yesterday, the film crew came back to do a re-visit, to find out how our lives had changed. A full day's shooting for probably 20 minutes of TV time. We had to send them loads of pictures and information beforehand and, of course, radio-controlled tanks was something they immediately fastened on to as potentially great TV. That was helped by the presenter being Jules Hudson (also on 'Countryfile') who's ex-military (indeed, he's just joined the Reserves as a 2nd Lieutenant in the Royal Engineers).
So we got the Panther and
Liesel
out, and ran them around the garden and over the tank course that Helen built for me (the garden being her domain). Jules said that he'd heard of Armortek, and seen the website, but never seen one up close. He winced at the cost (don't we all, at first ?), but was entranced, and will be coming to Tankfest so he'll catch up with us all there. And, after shooting, all the film crew lined up for a go as well. A great day was had by all.
I don't know how much will end up on the cutting room floor, but I'm certain there will be some footage. I'll let you know when it'll be on the small screen (probably late summer at the earliest) but, in the mean time, here's some pictures of "us, filming them, filming us":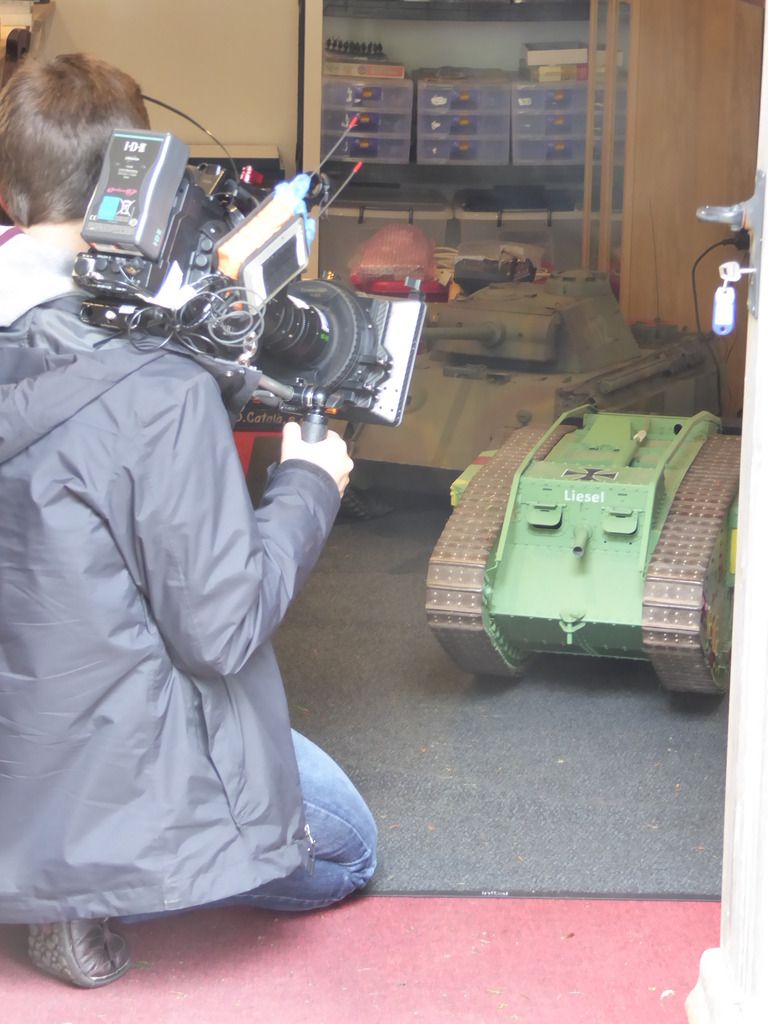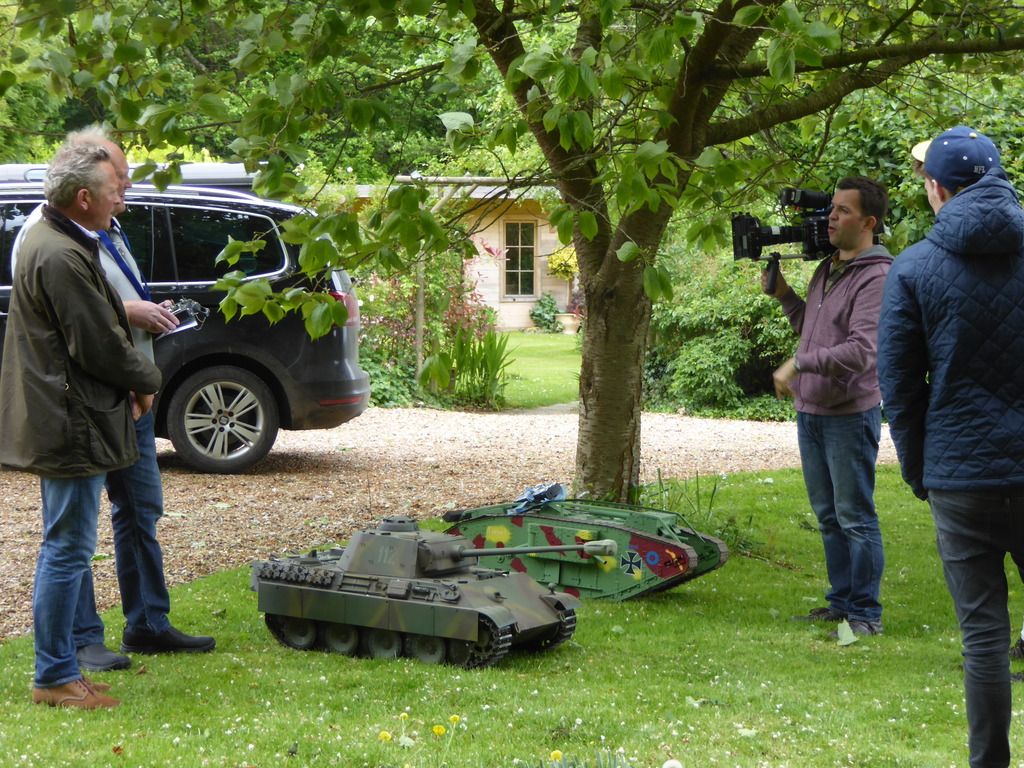 All the best,
Chris