Hello men
I am now a proud owner of an Armortek Flak 88mm. there is still a lot of work to do. for my big project my flak 88
Here are the first pictures of my ammunition. They are all made of aluminum. Shot over 200 shots individually. and over 70 boxes and single shot containers.
pictures of the flak itself come the days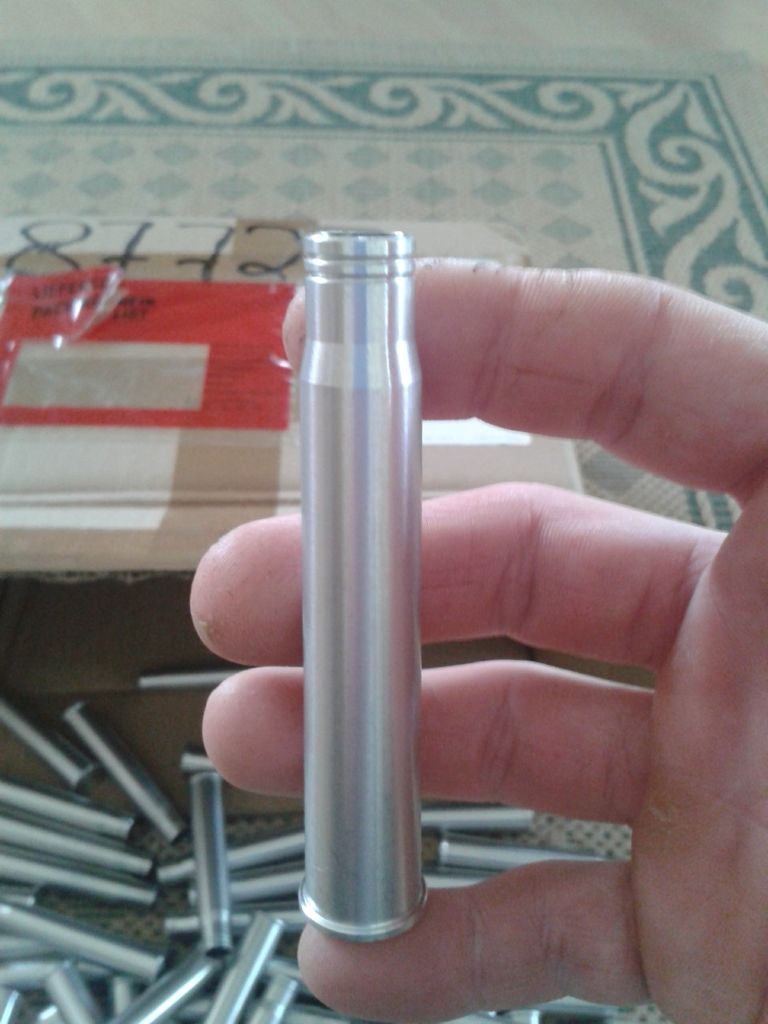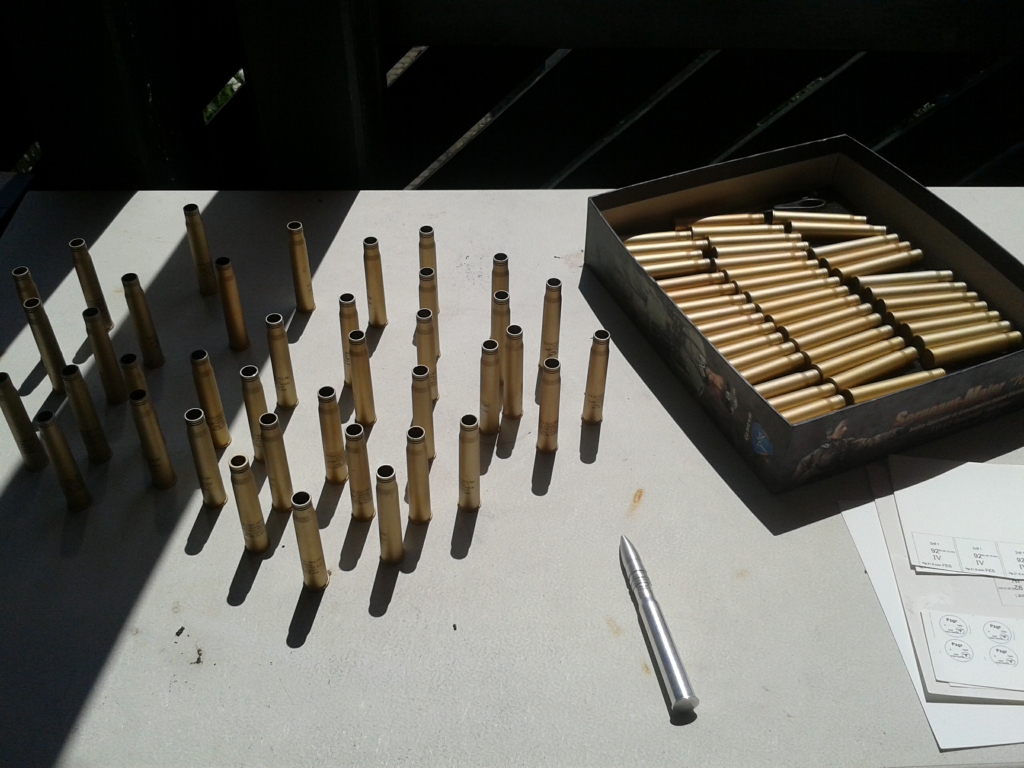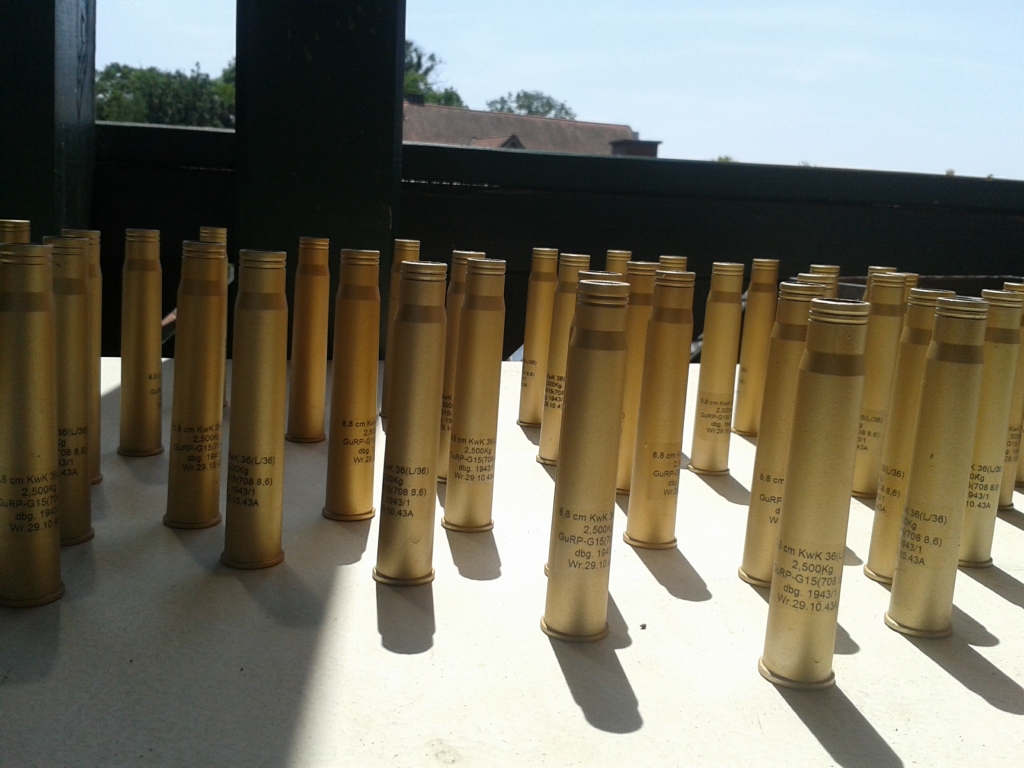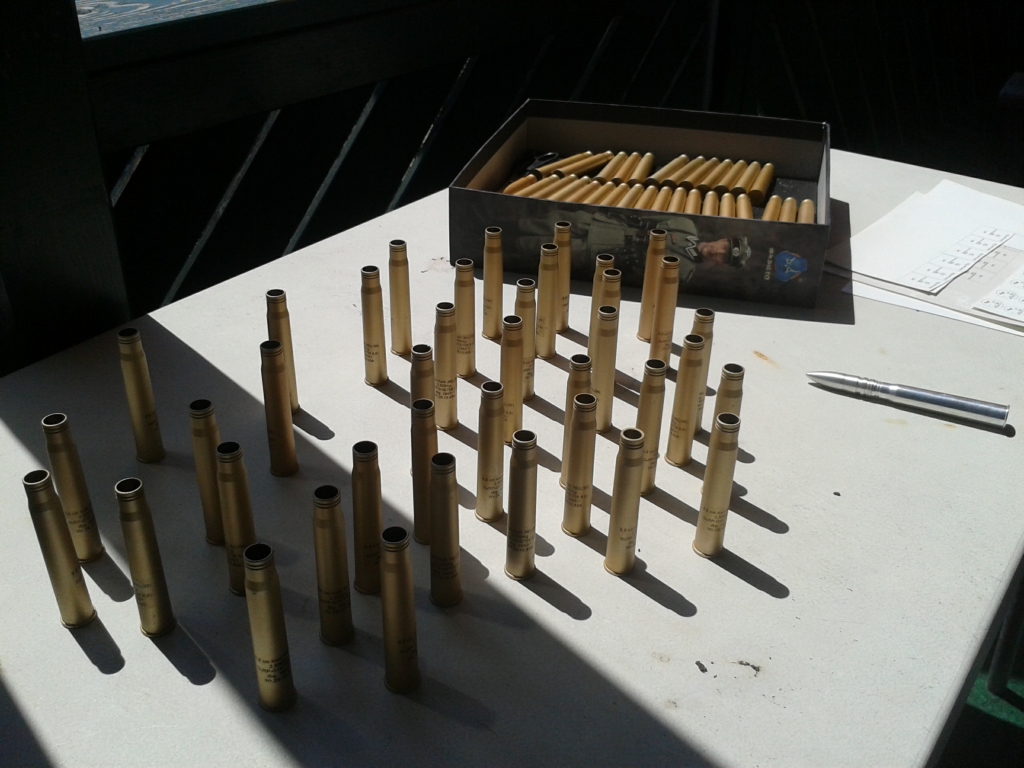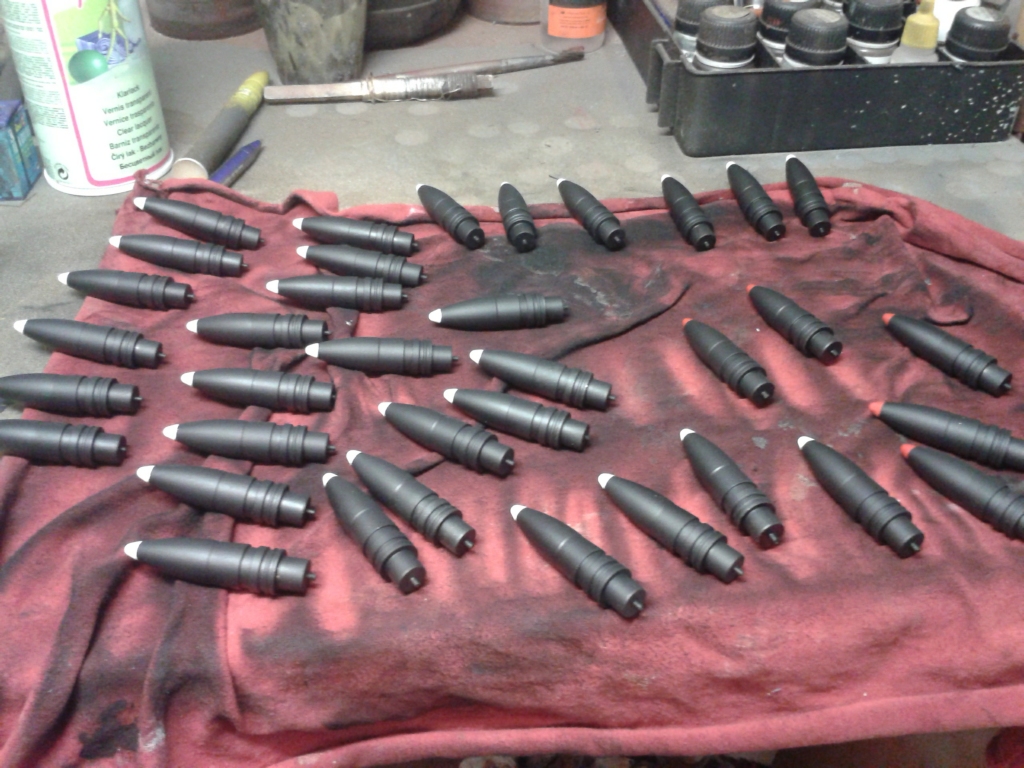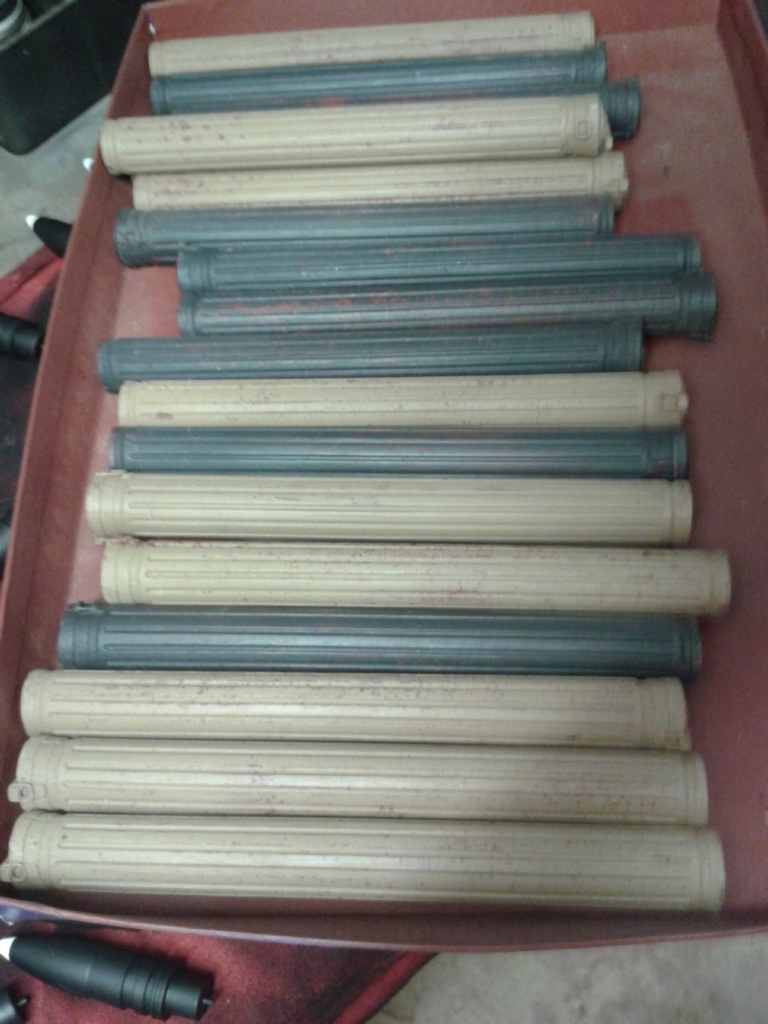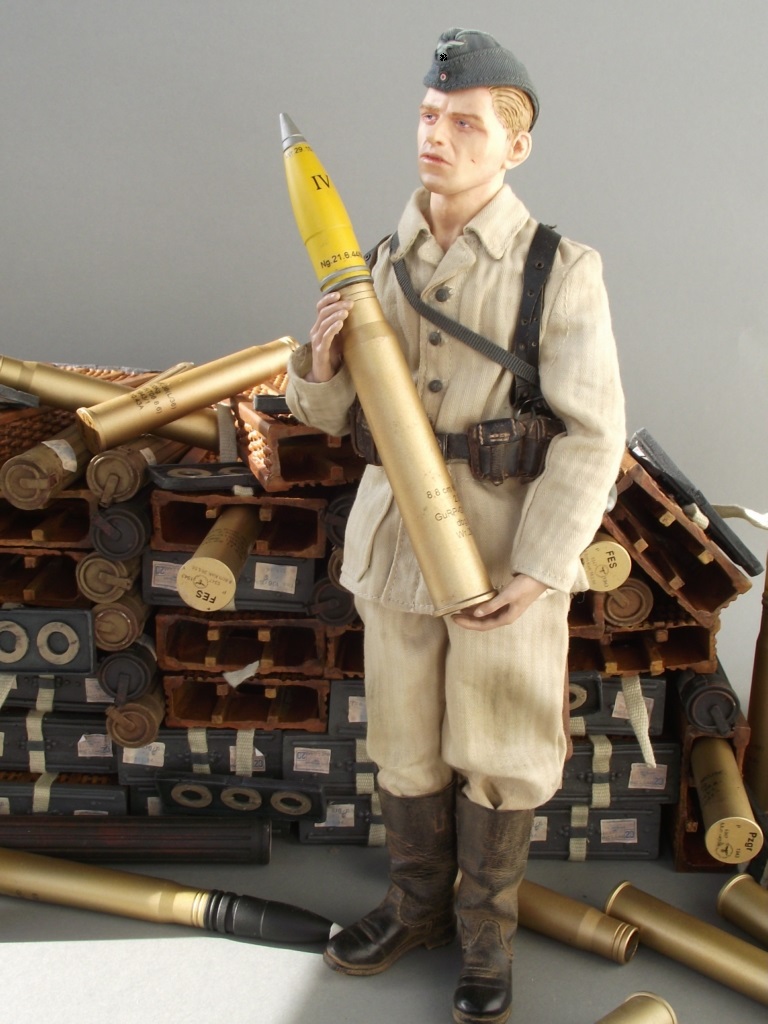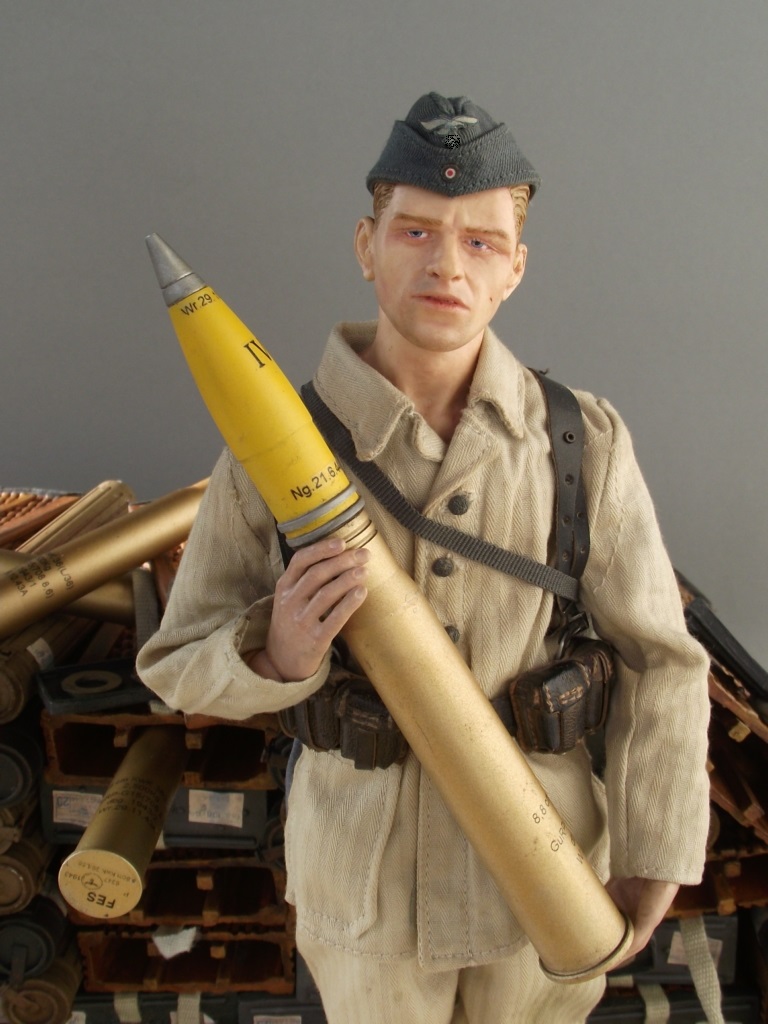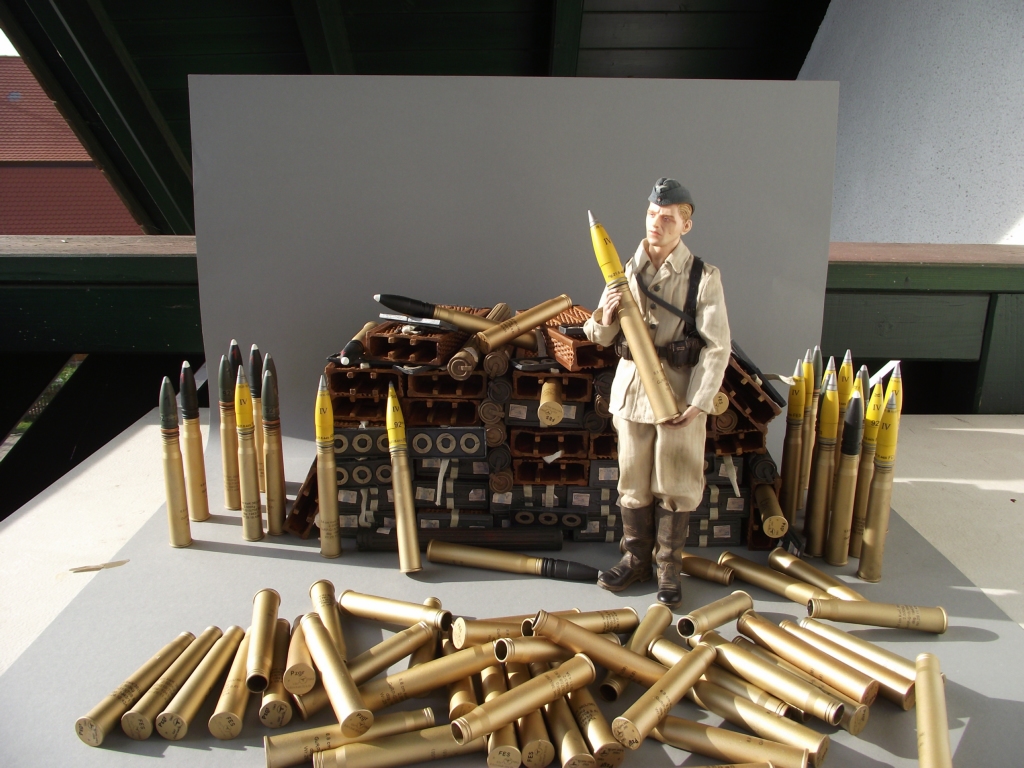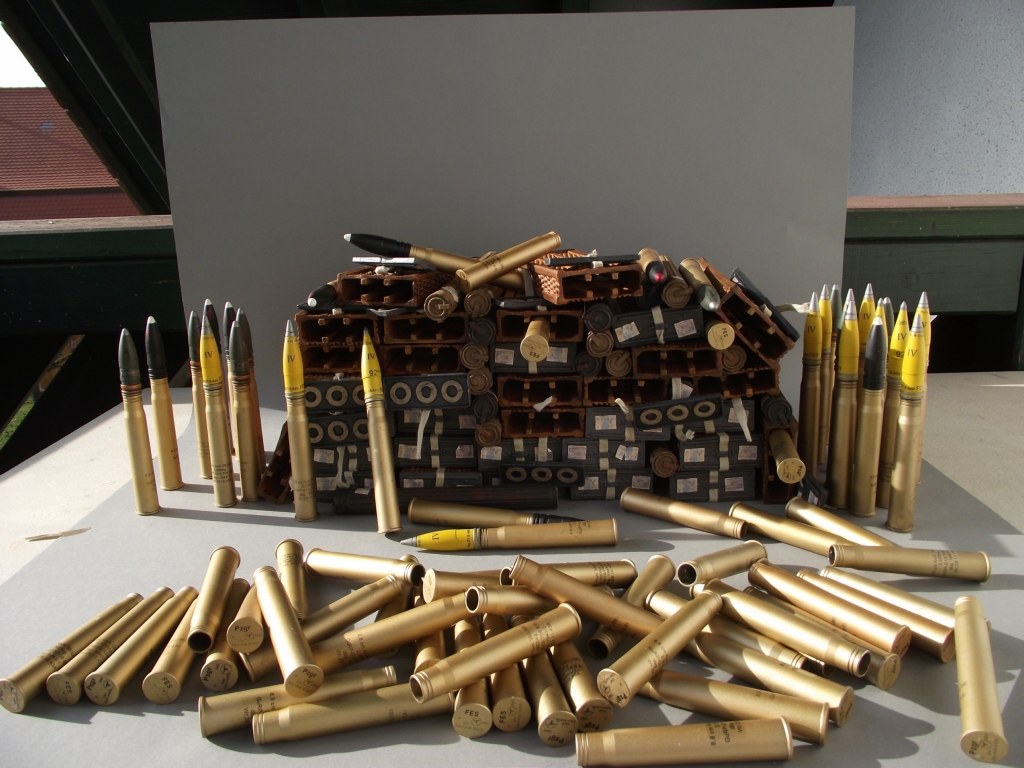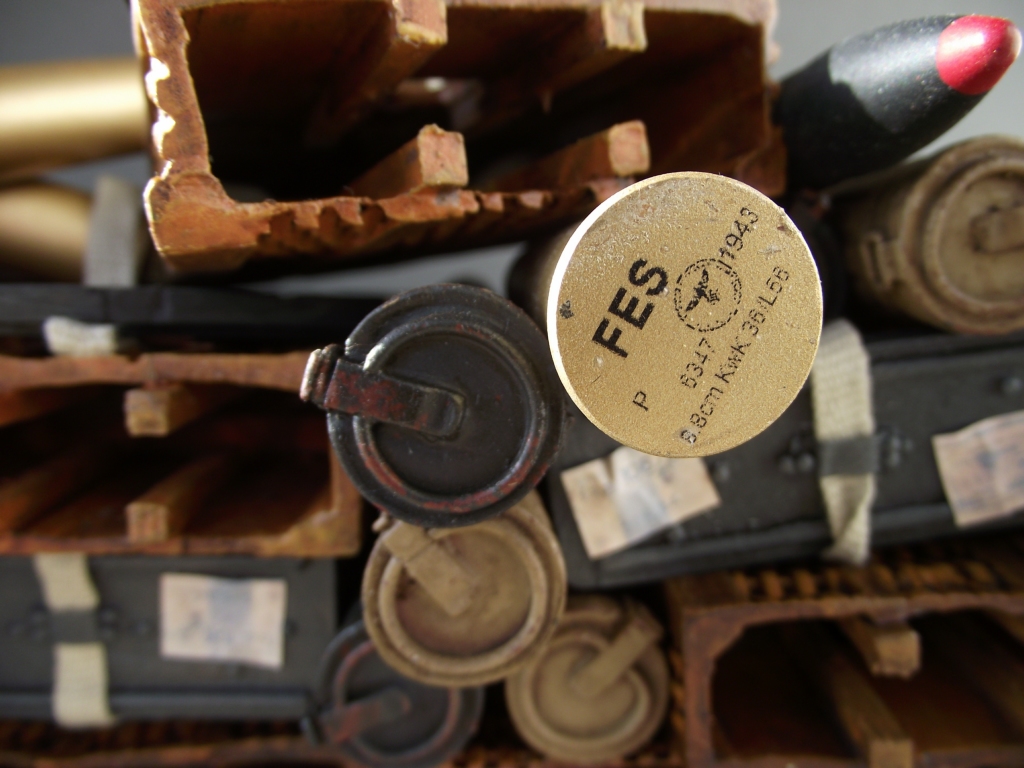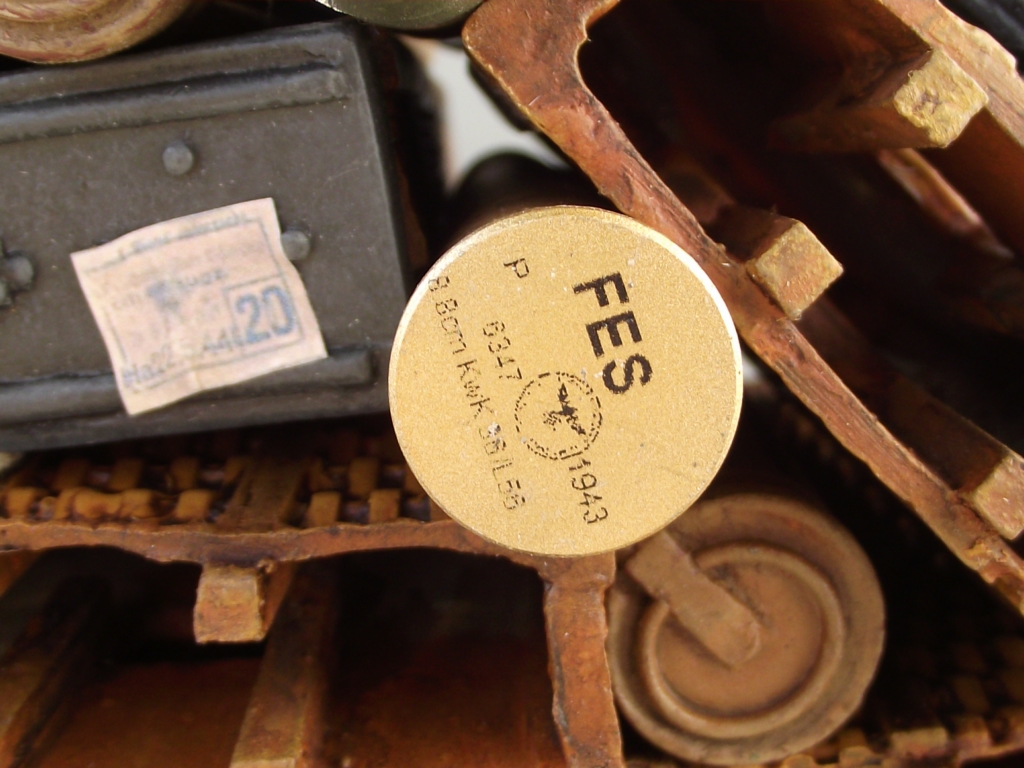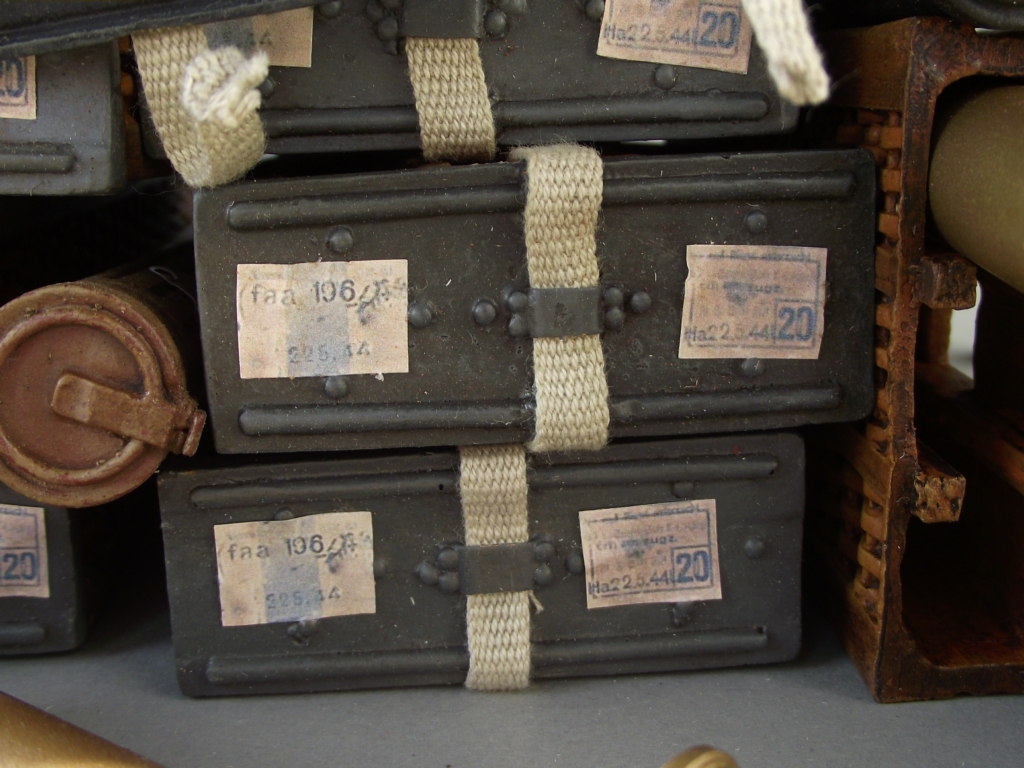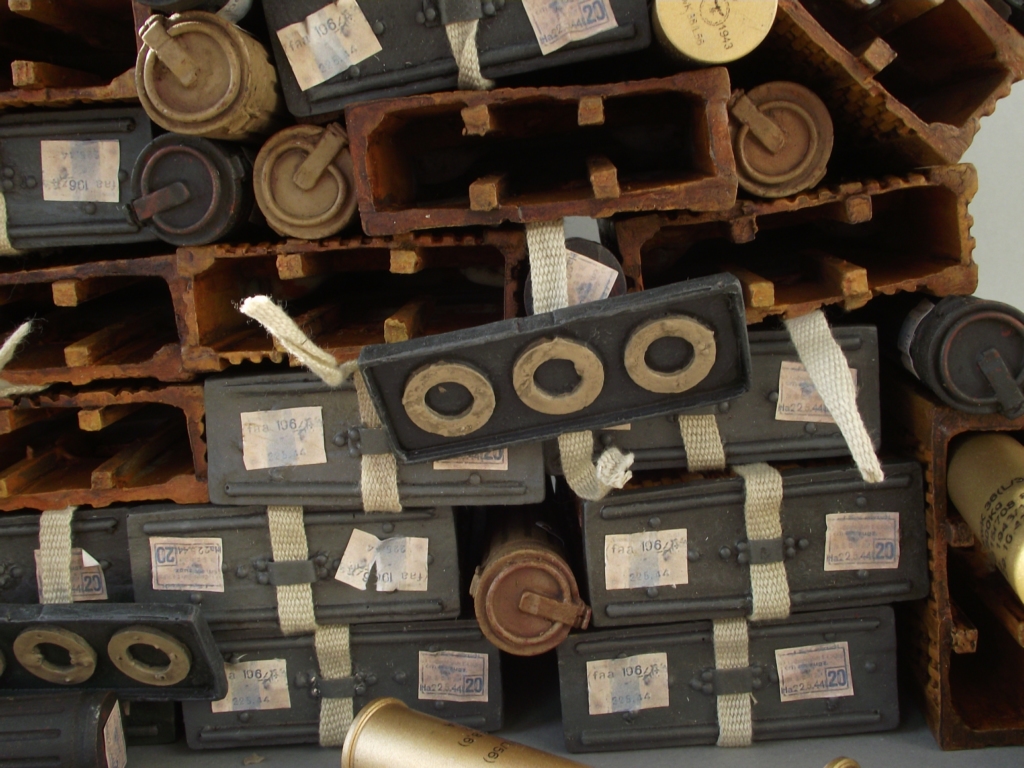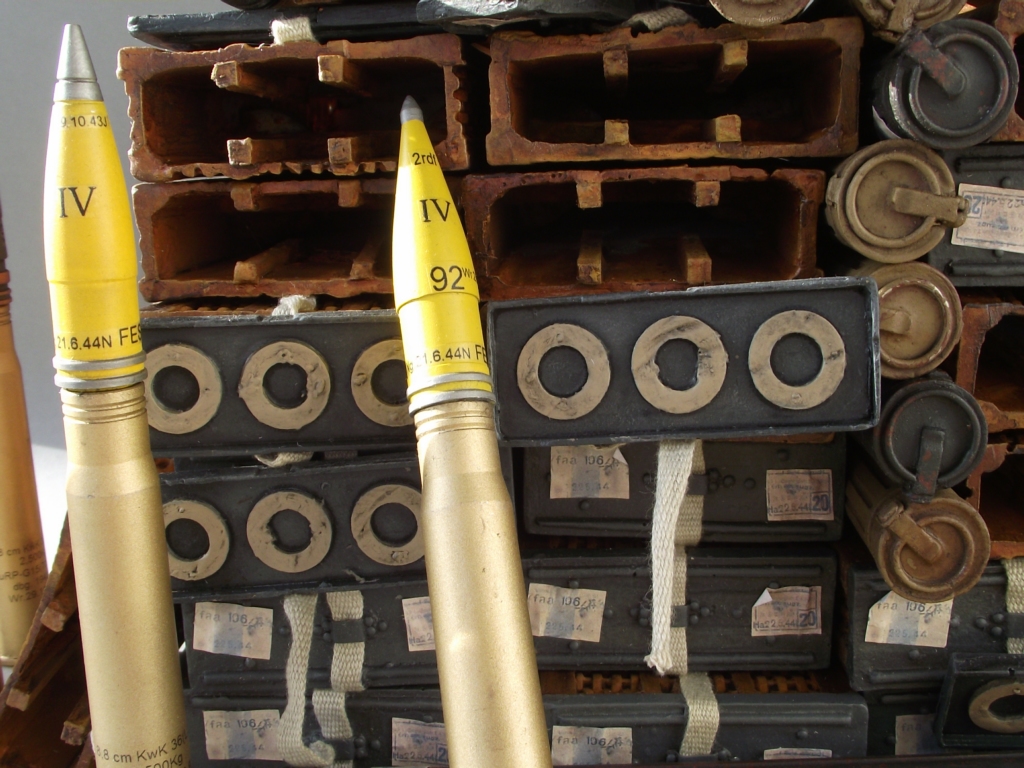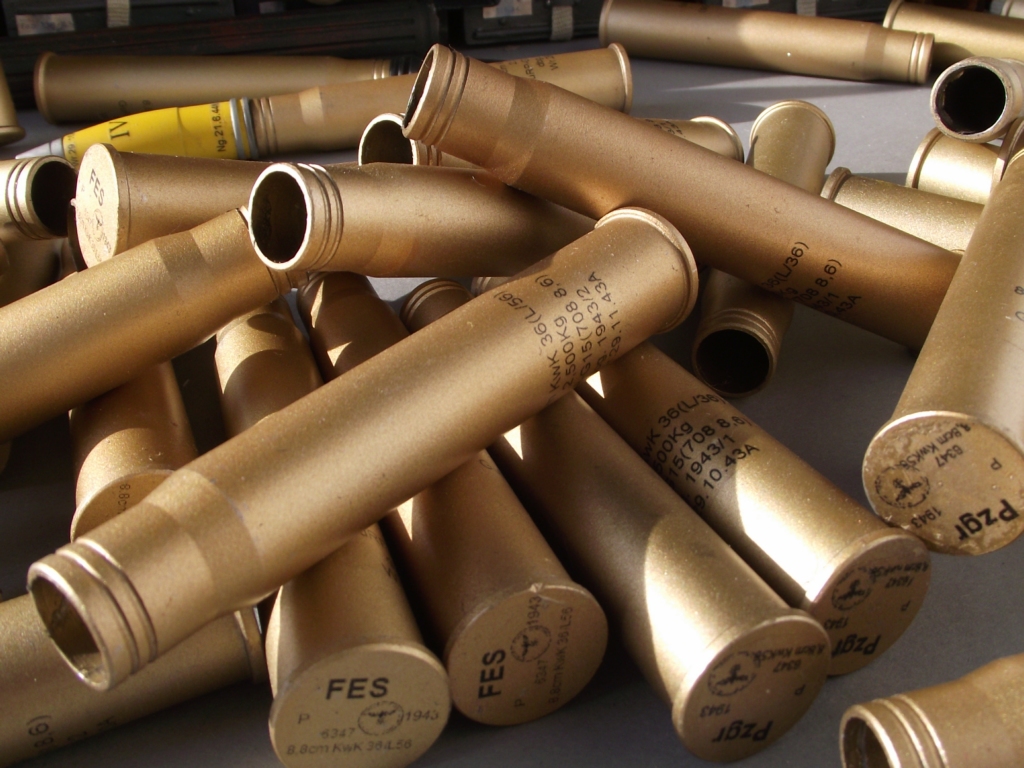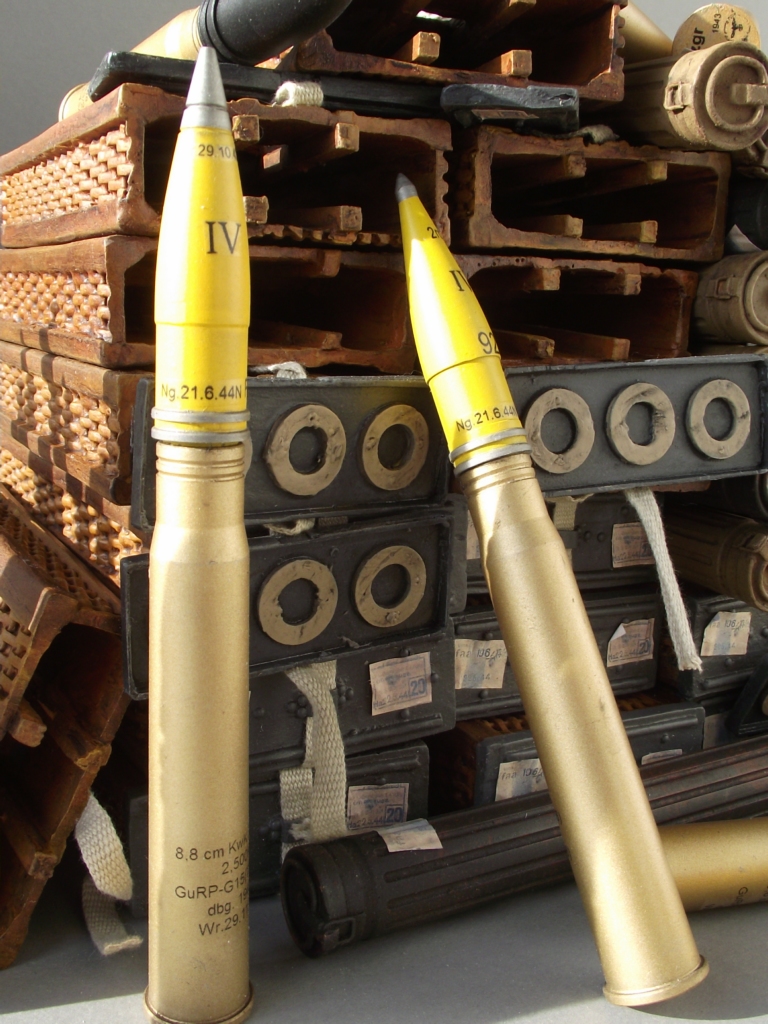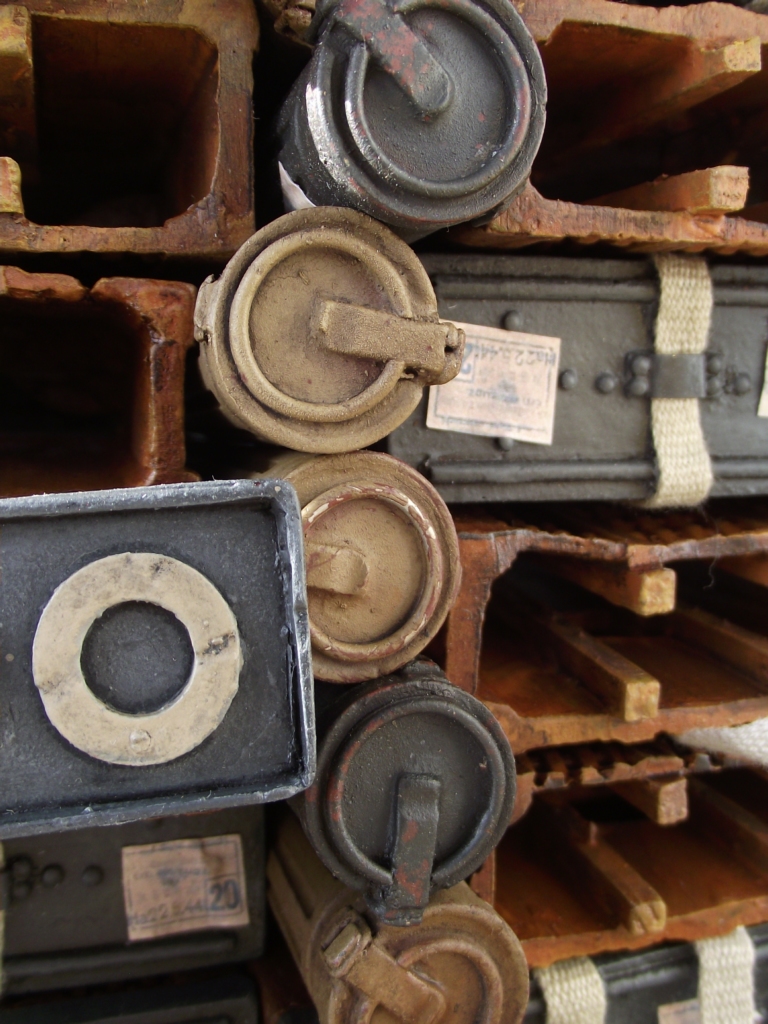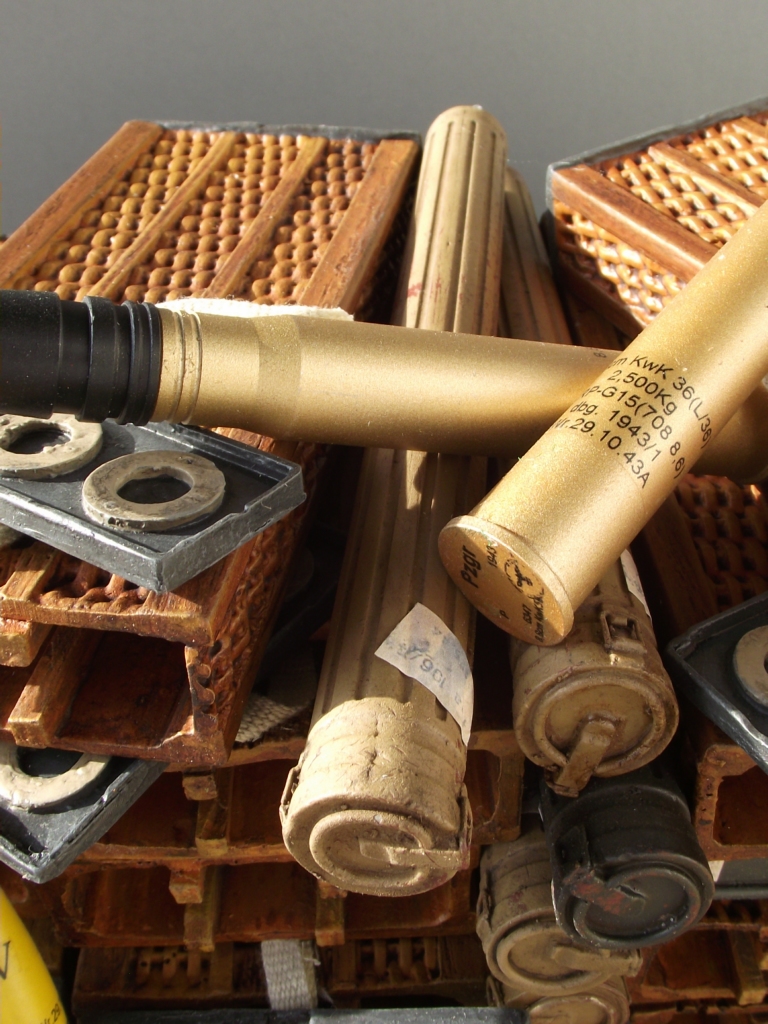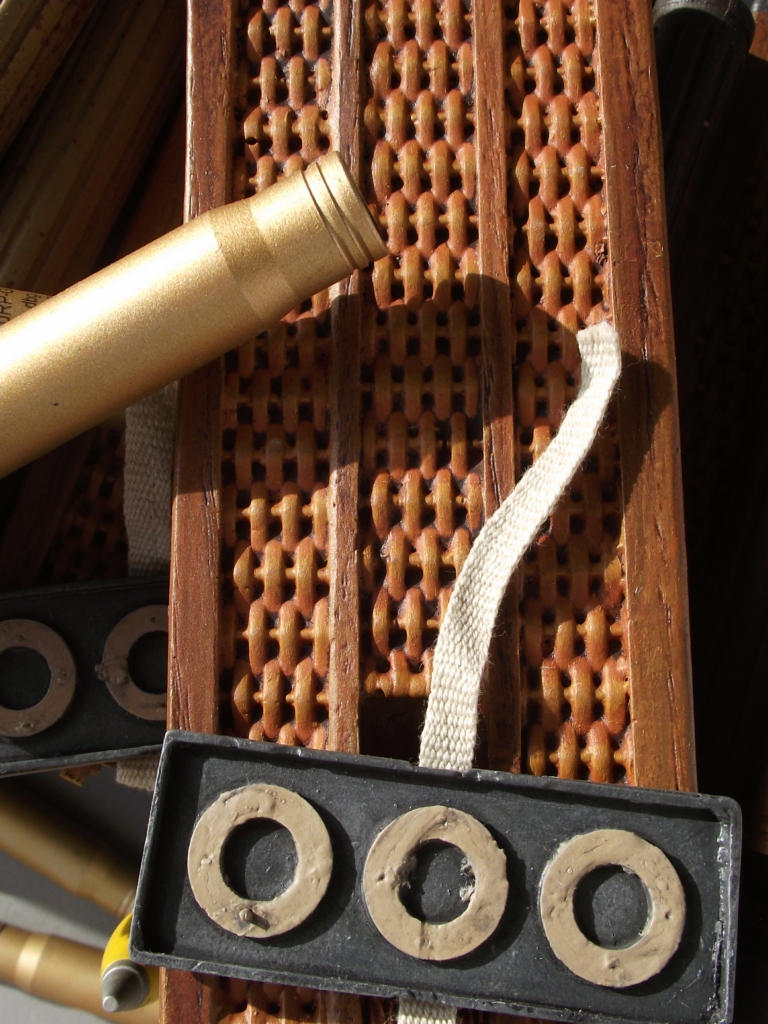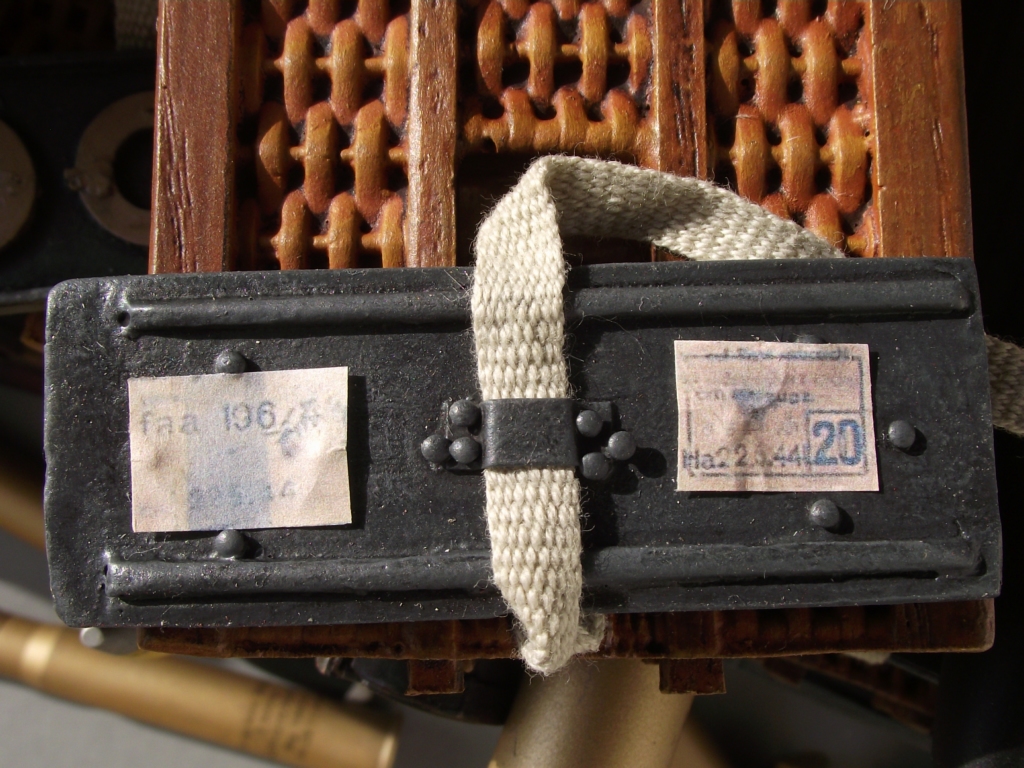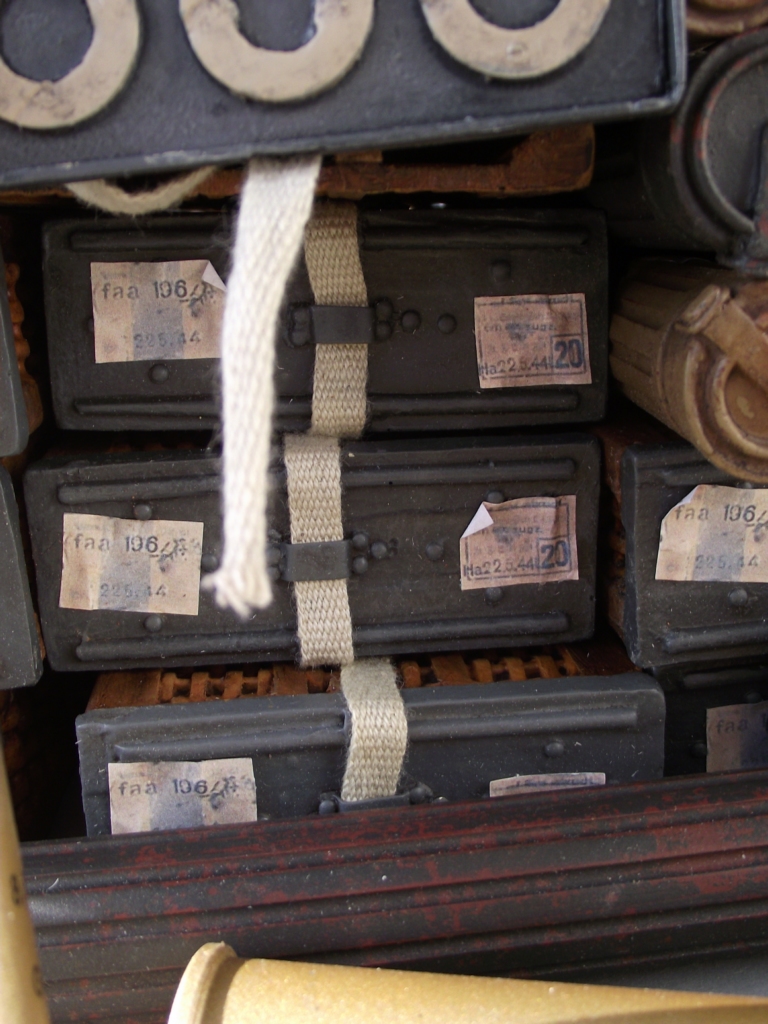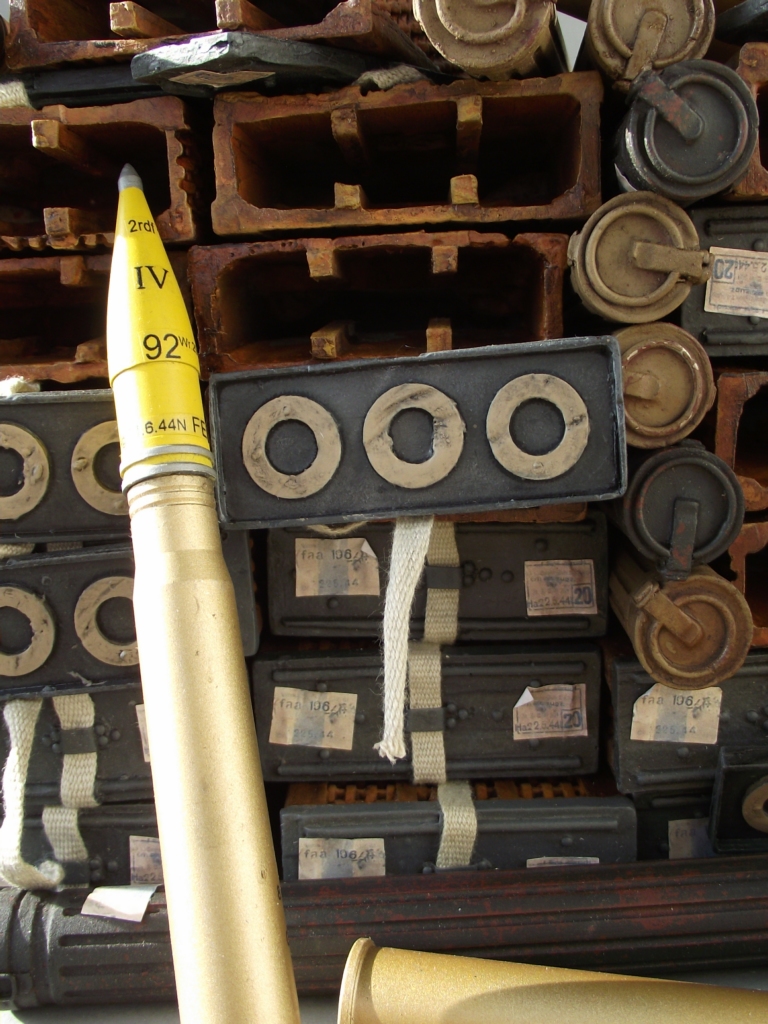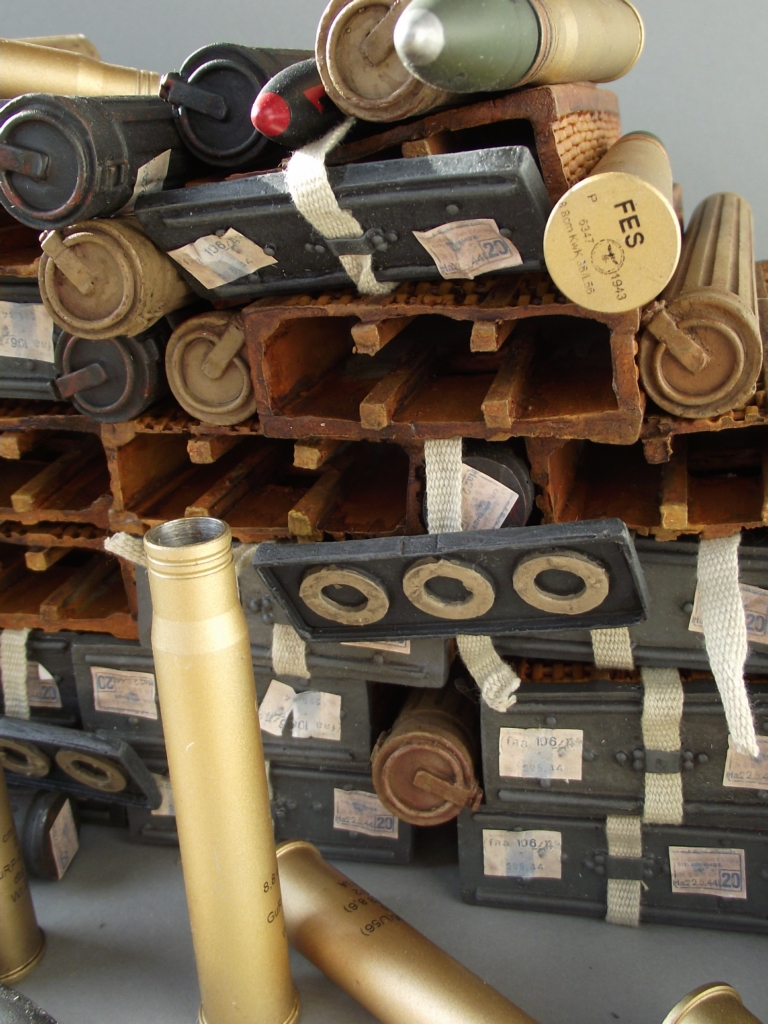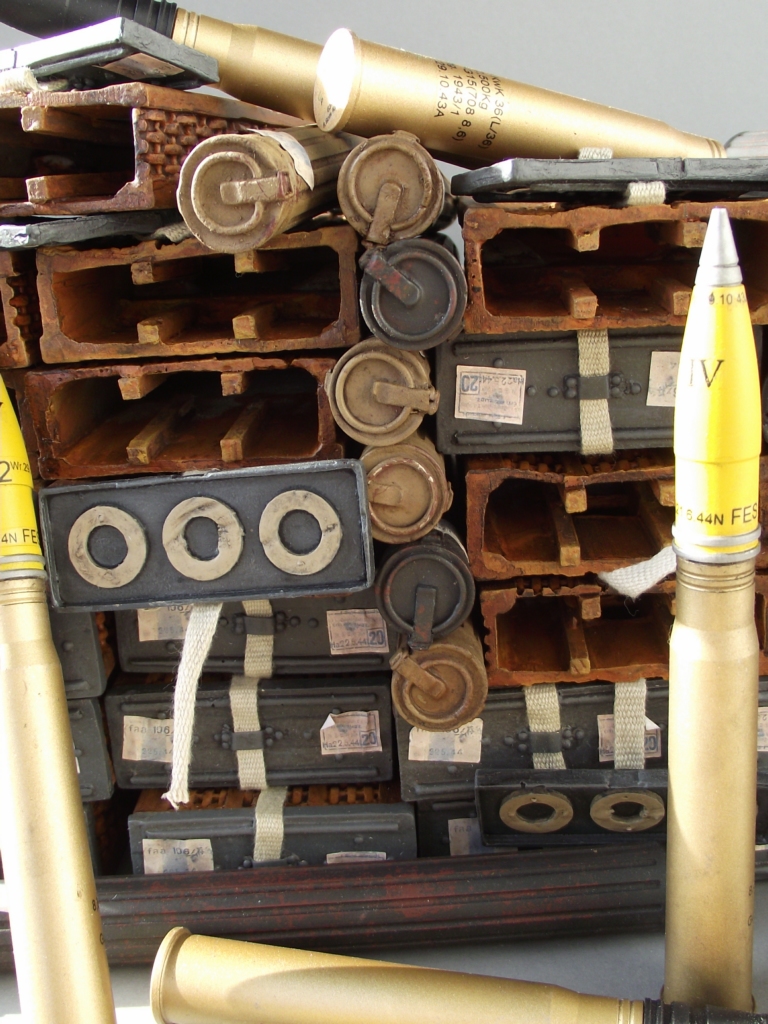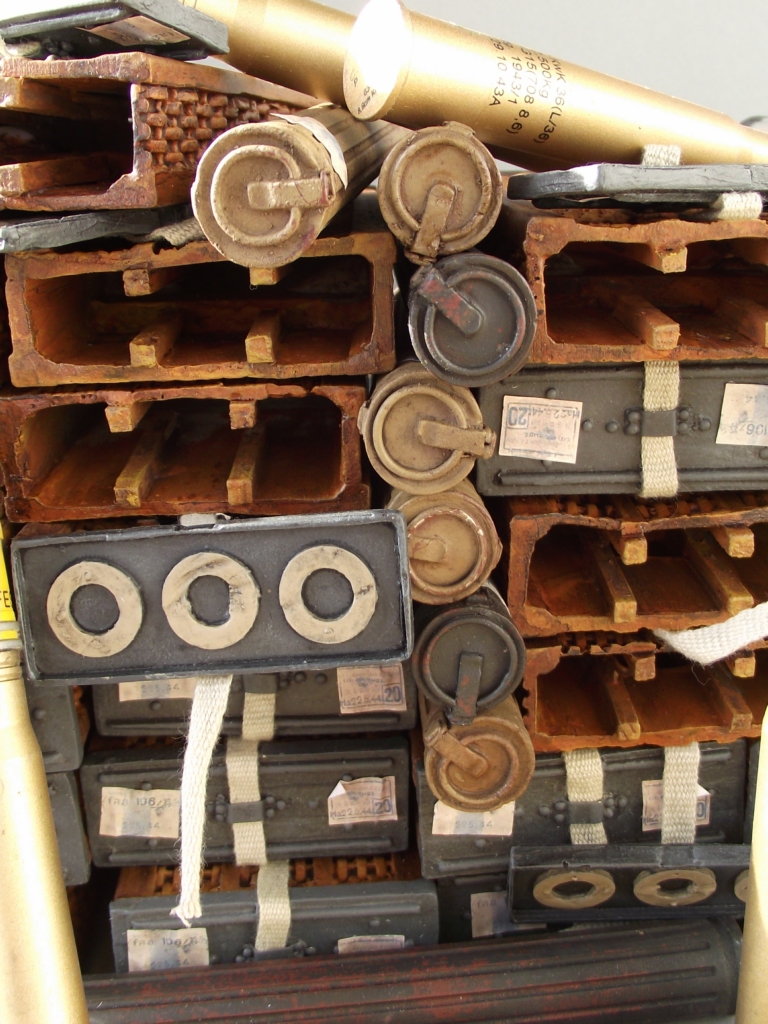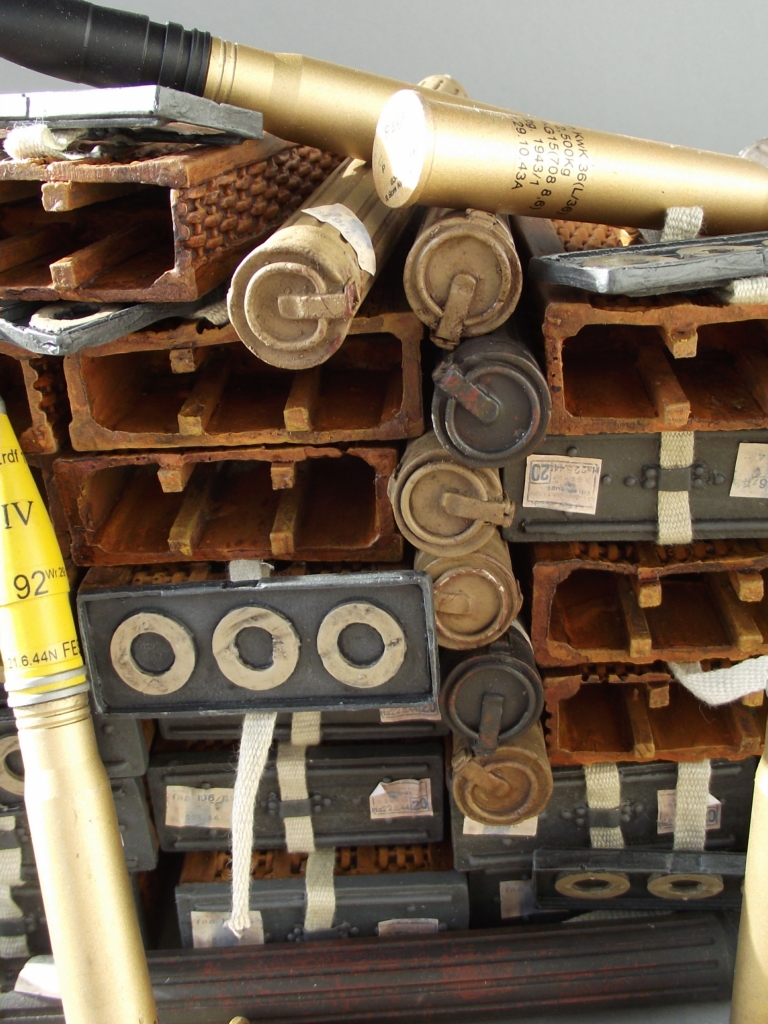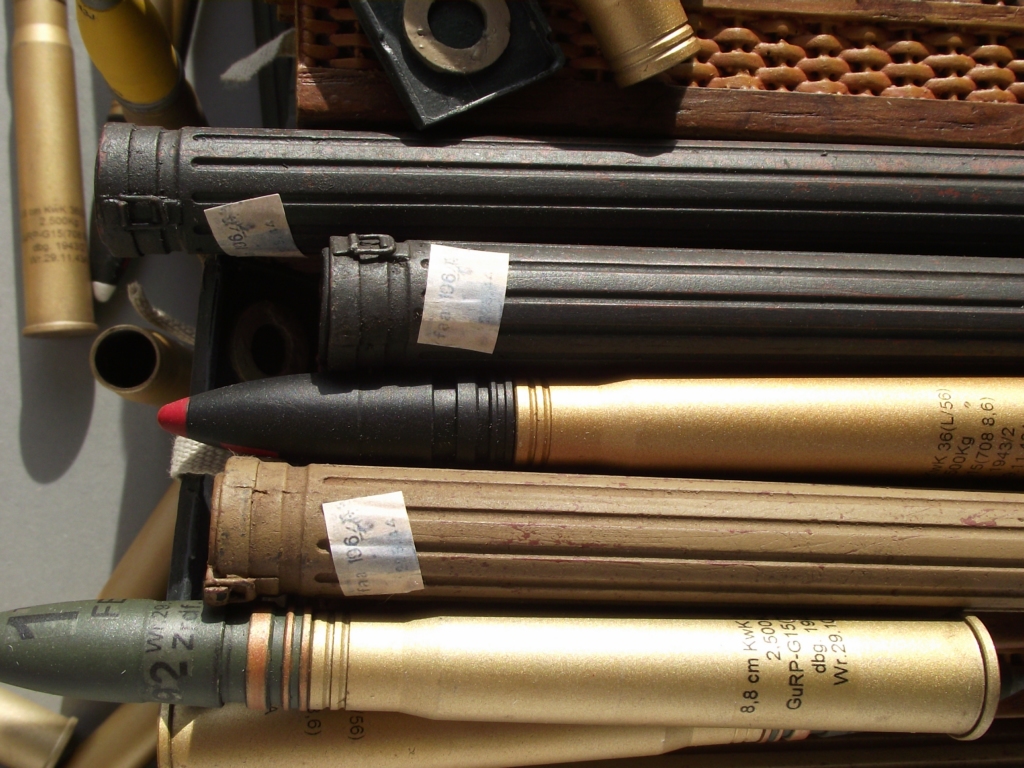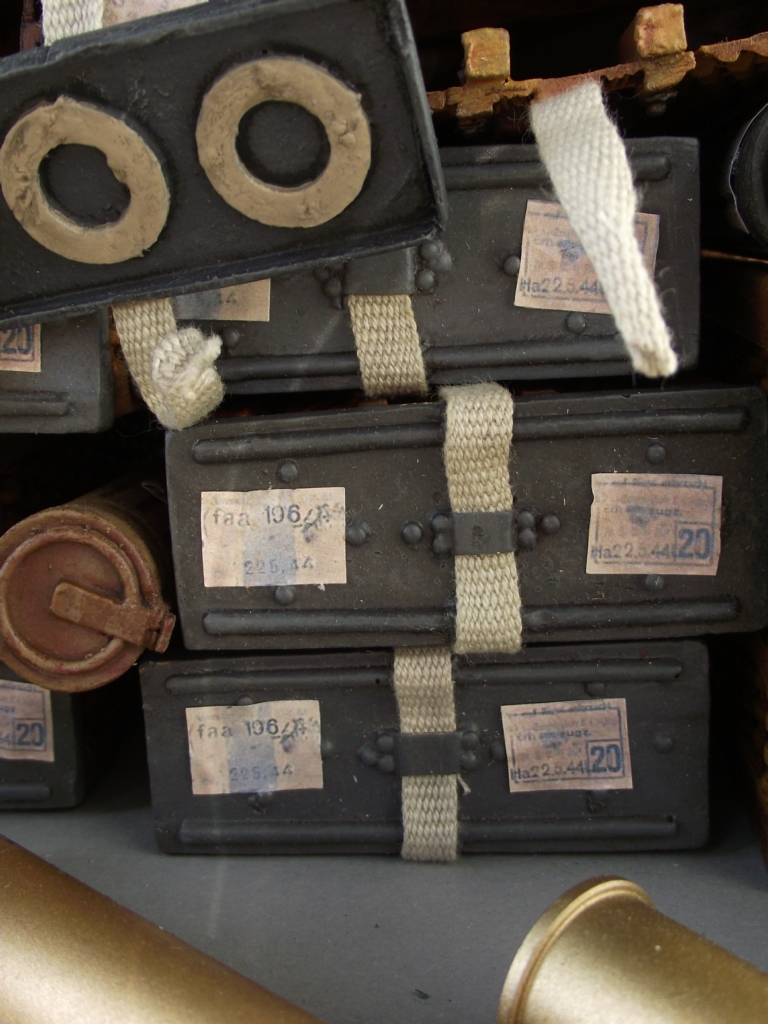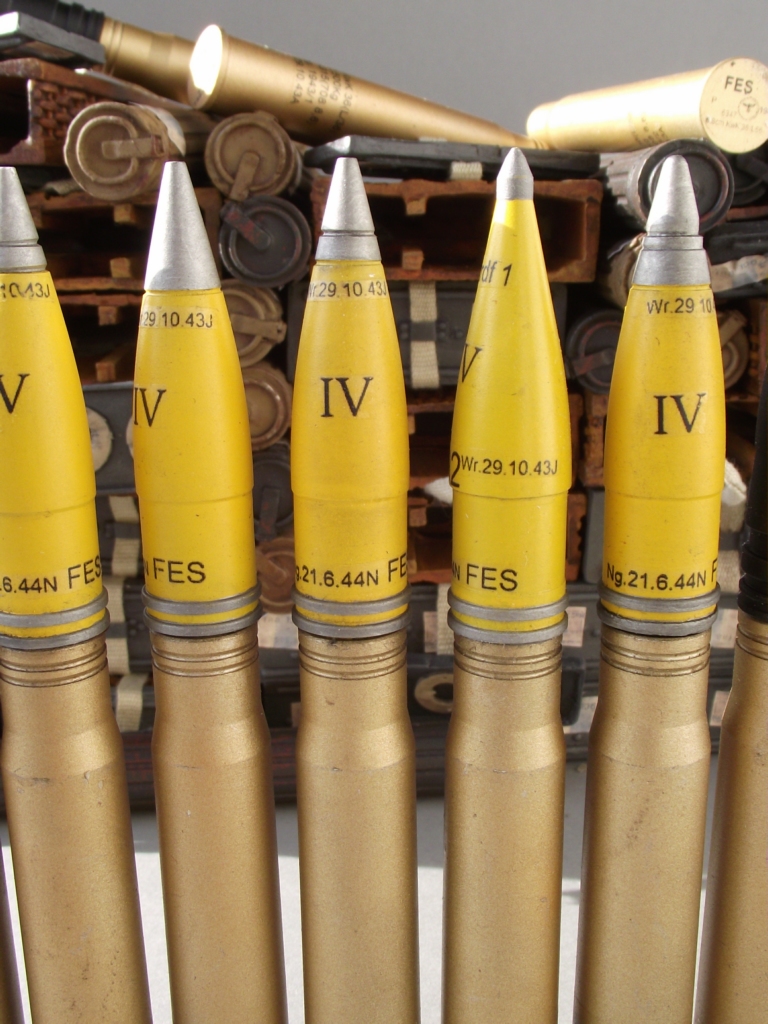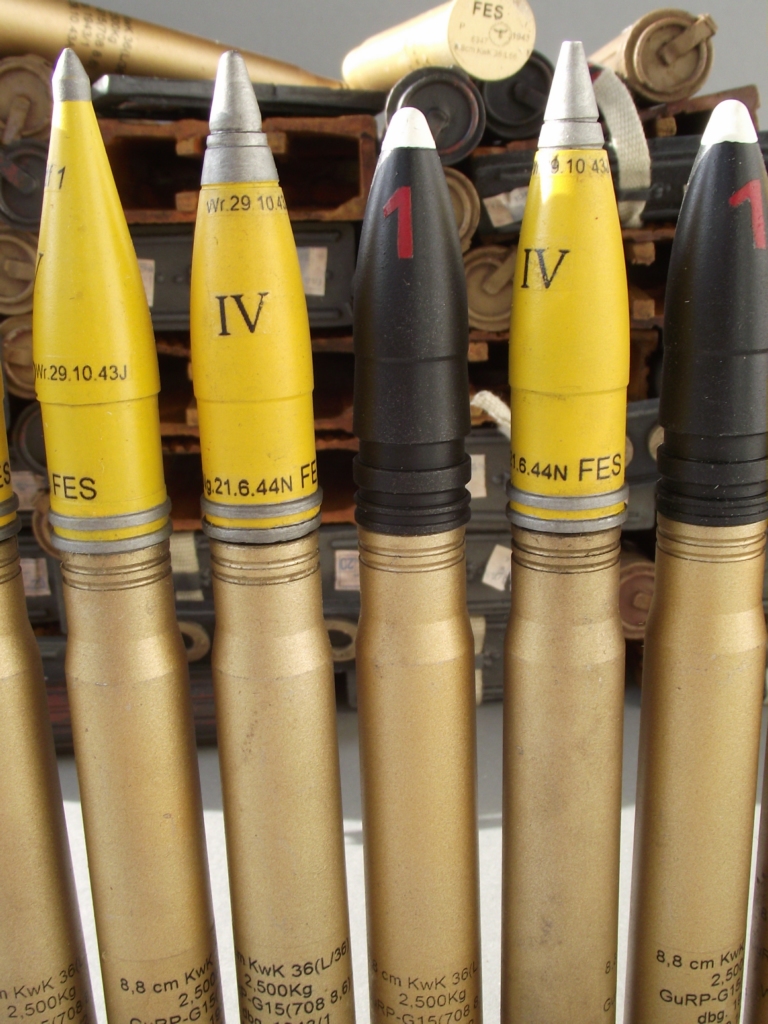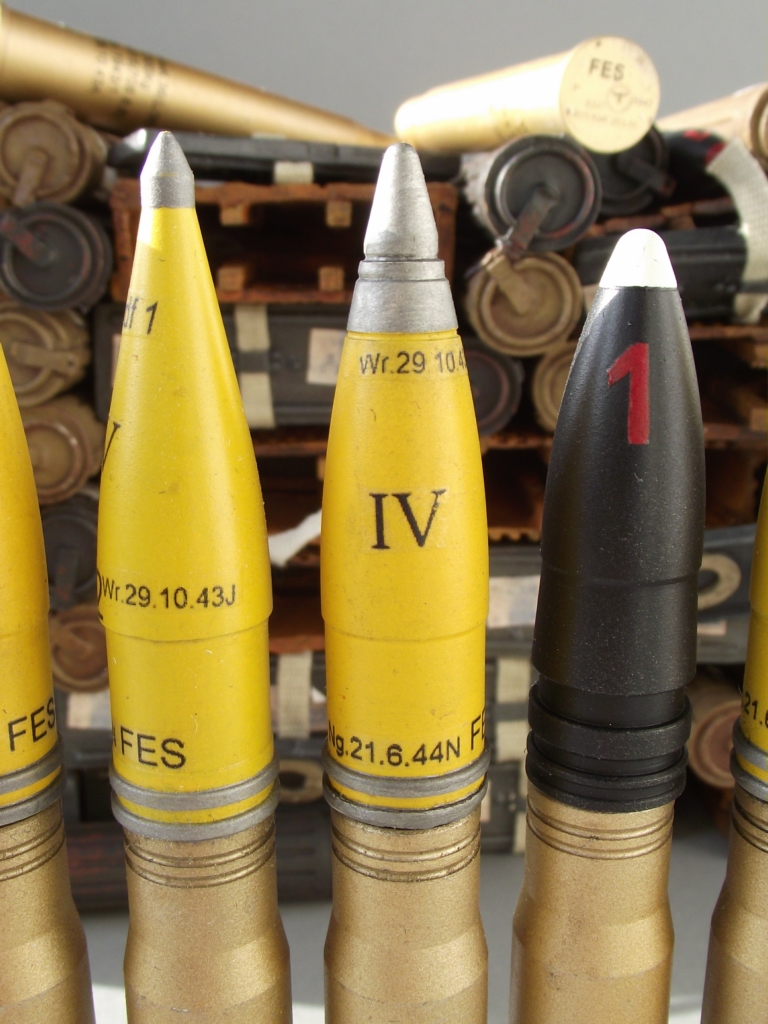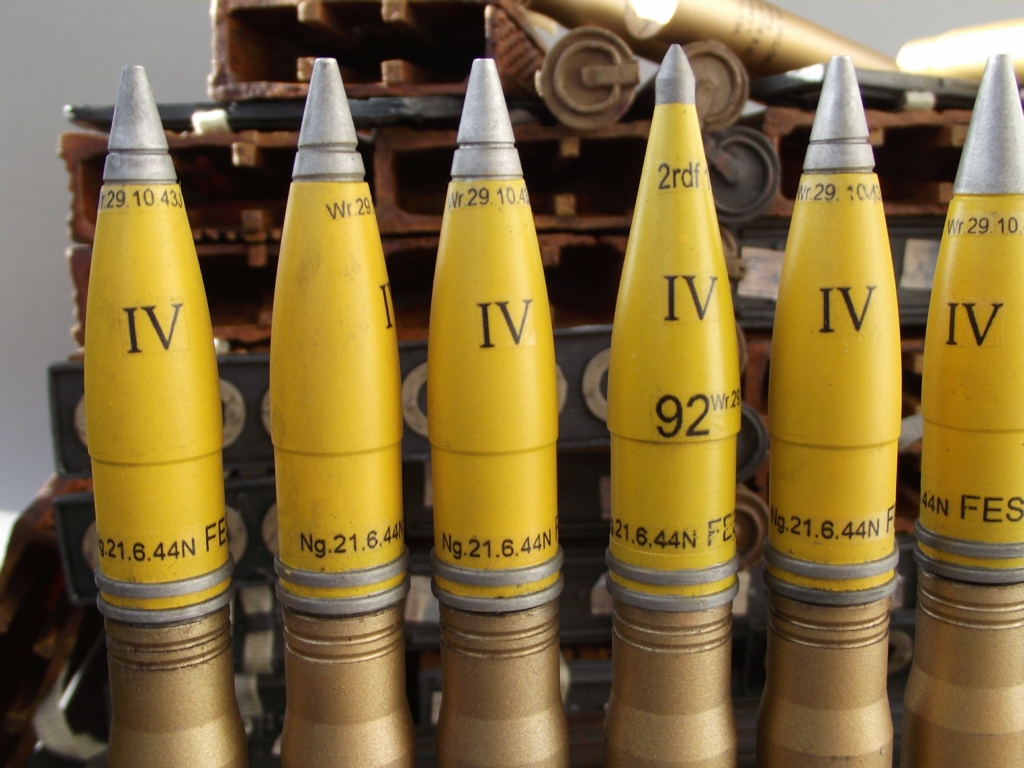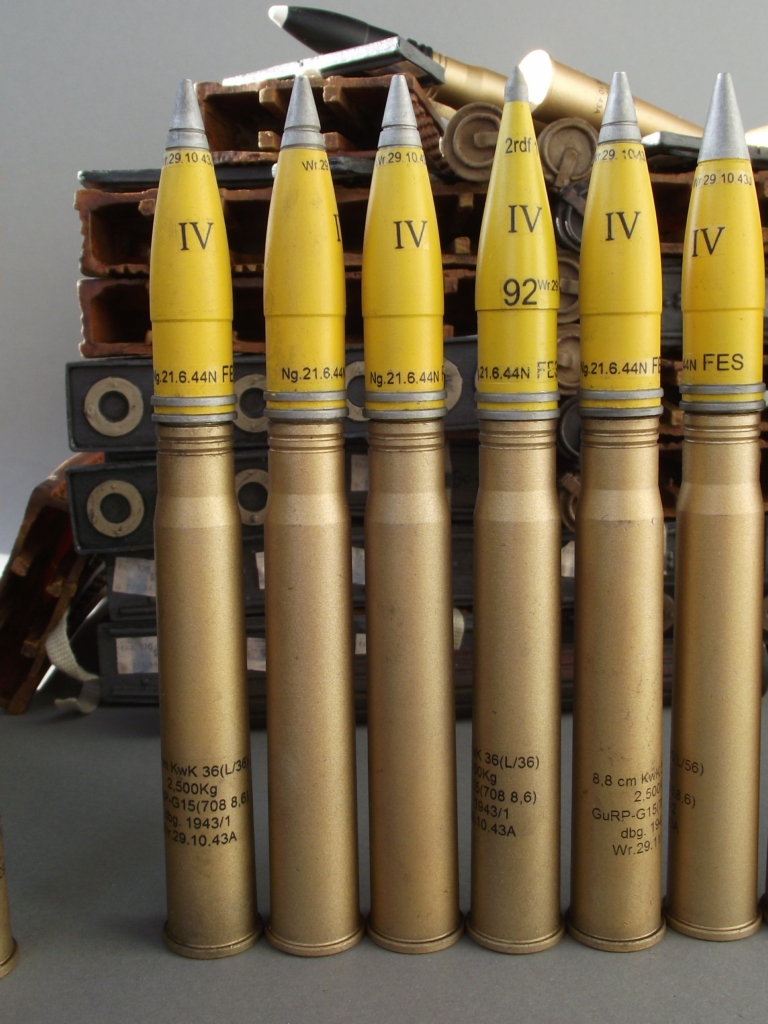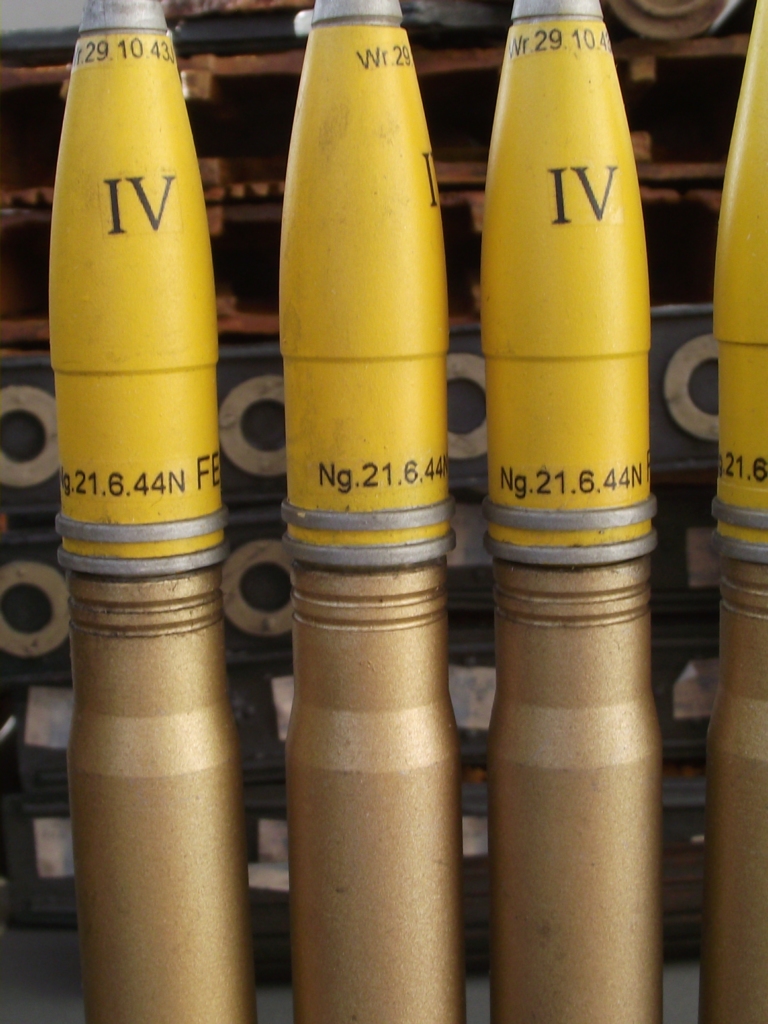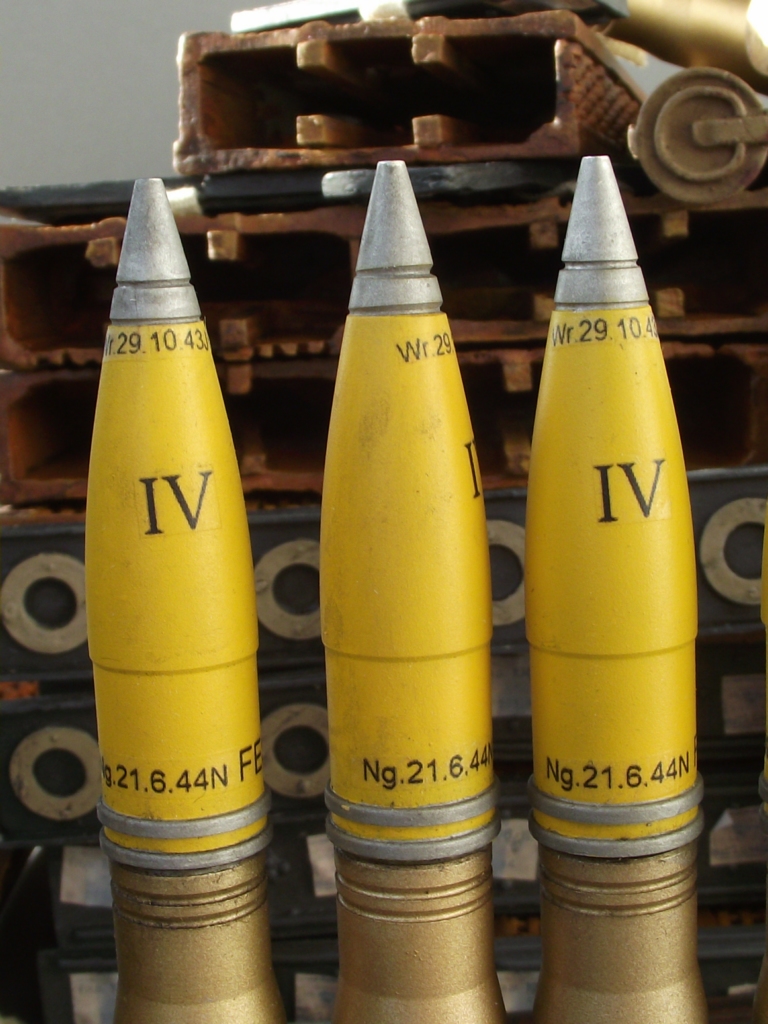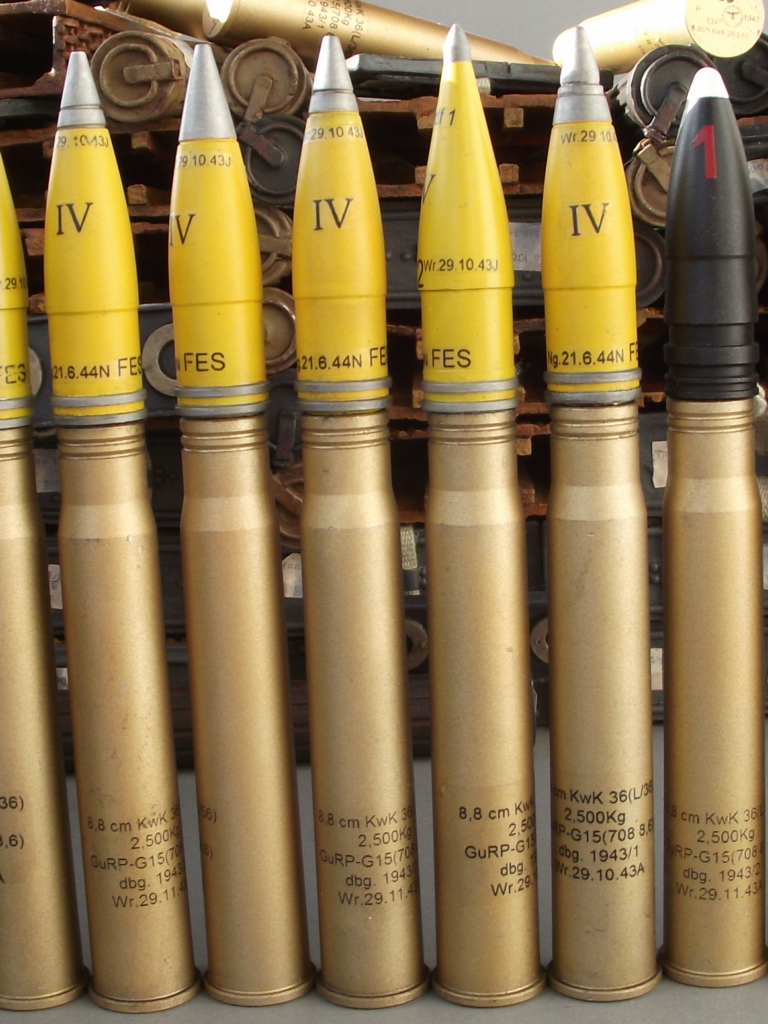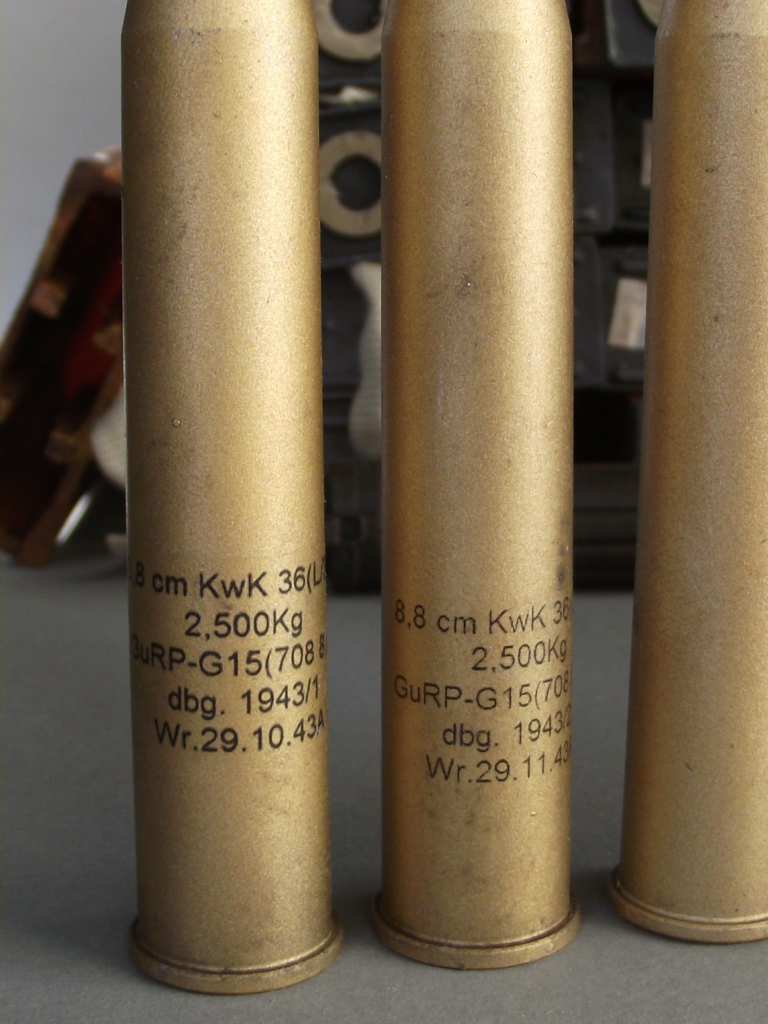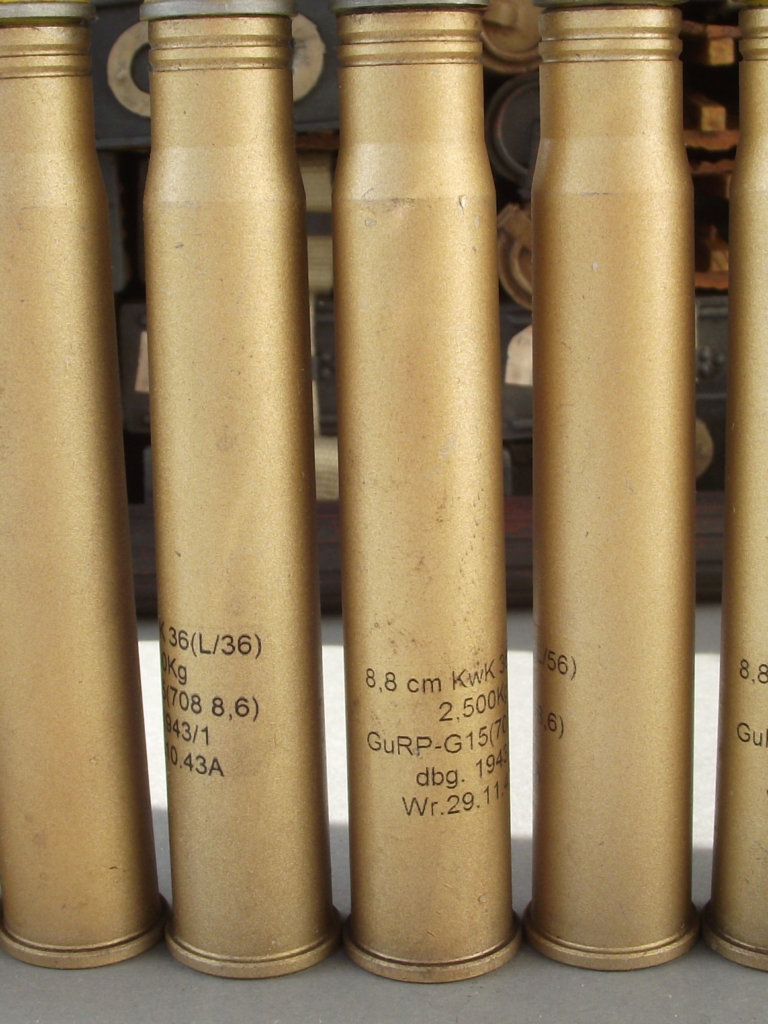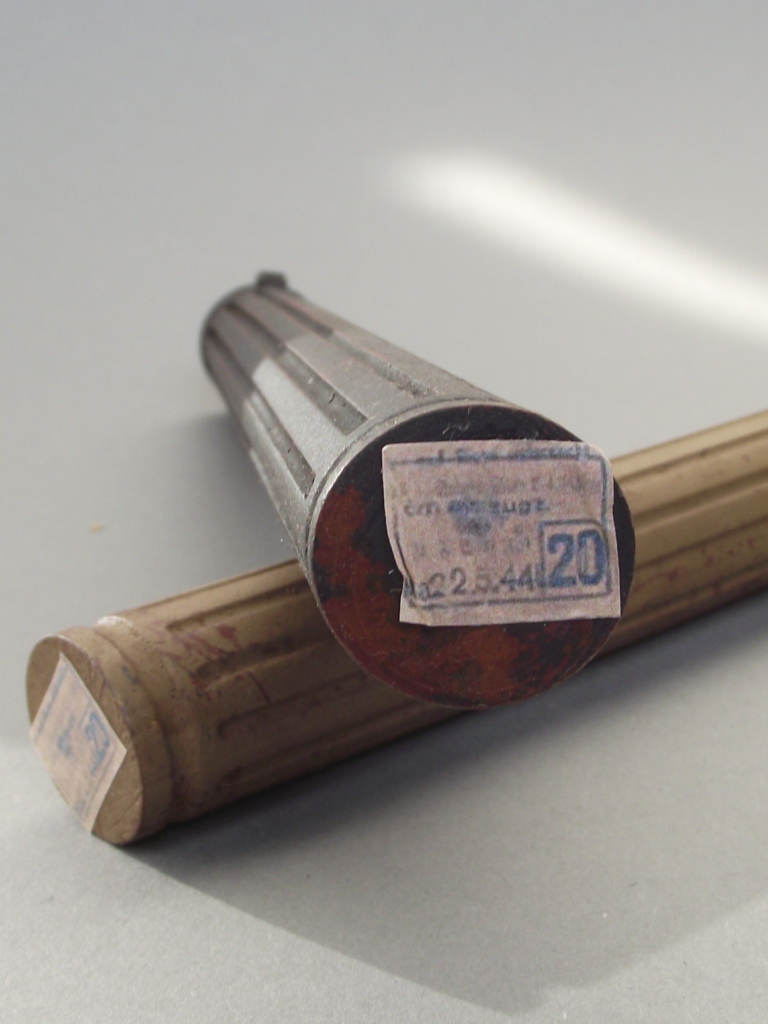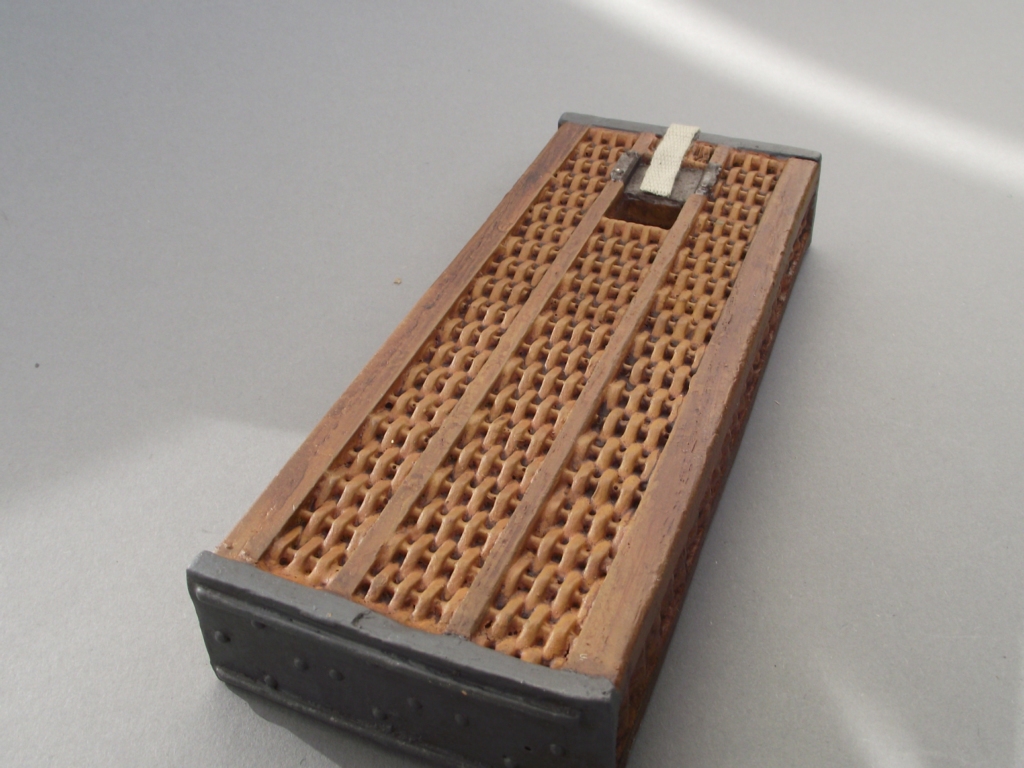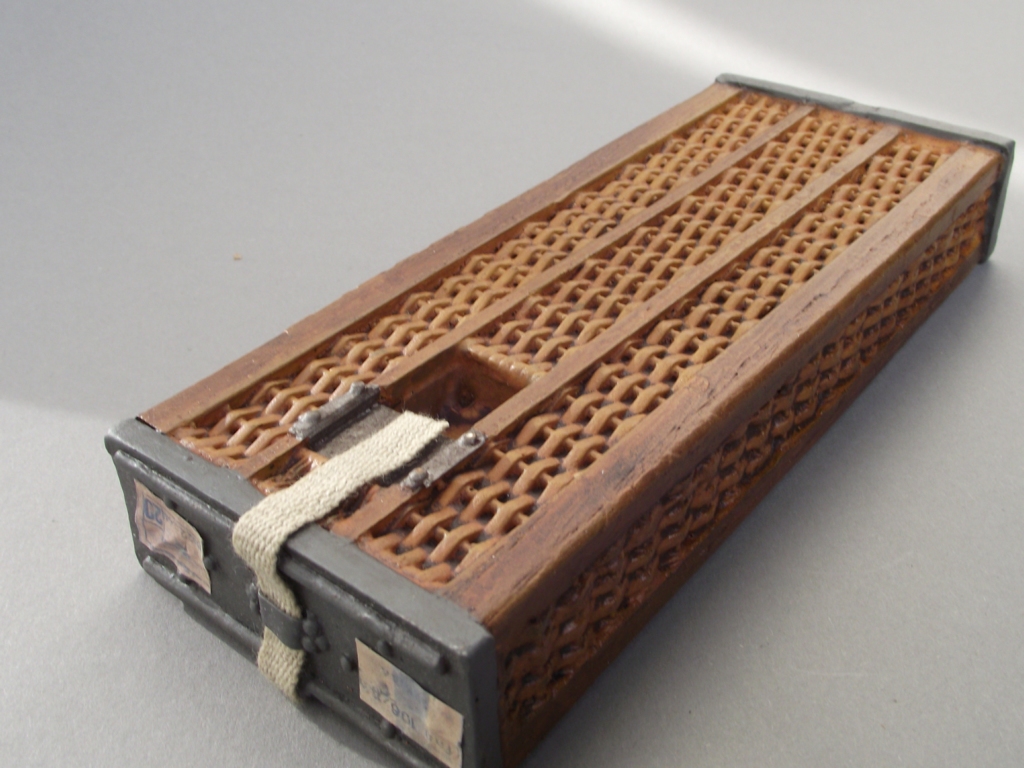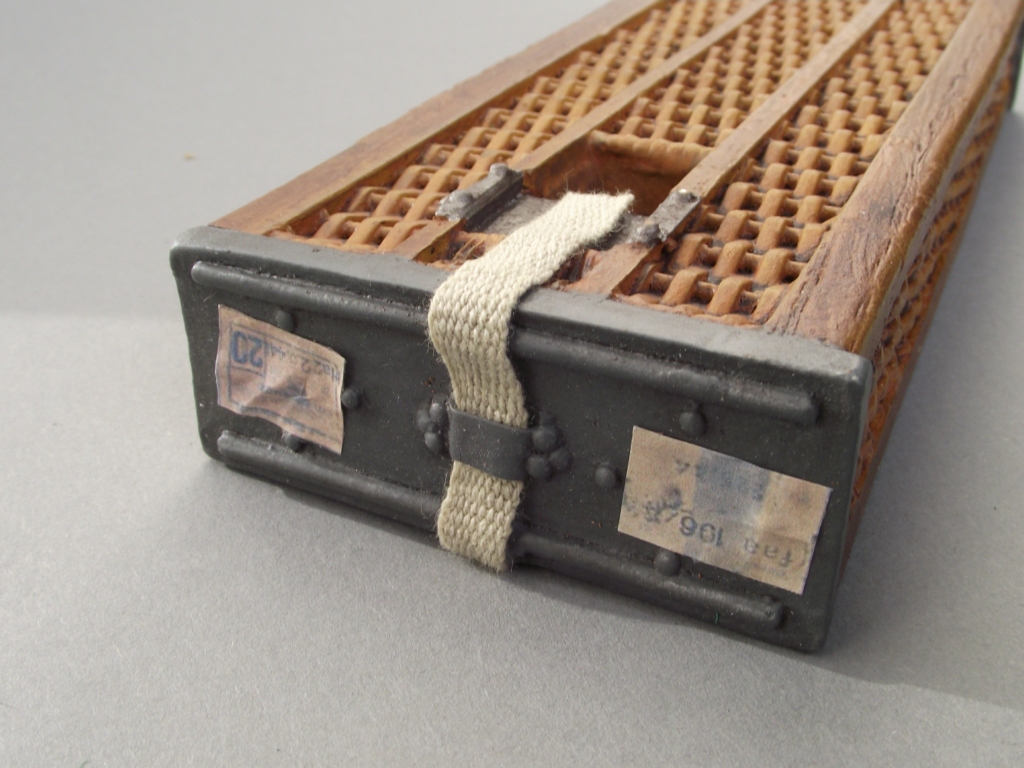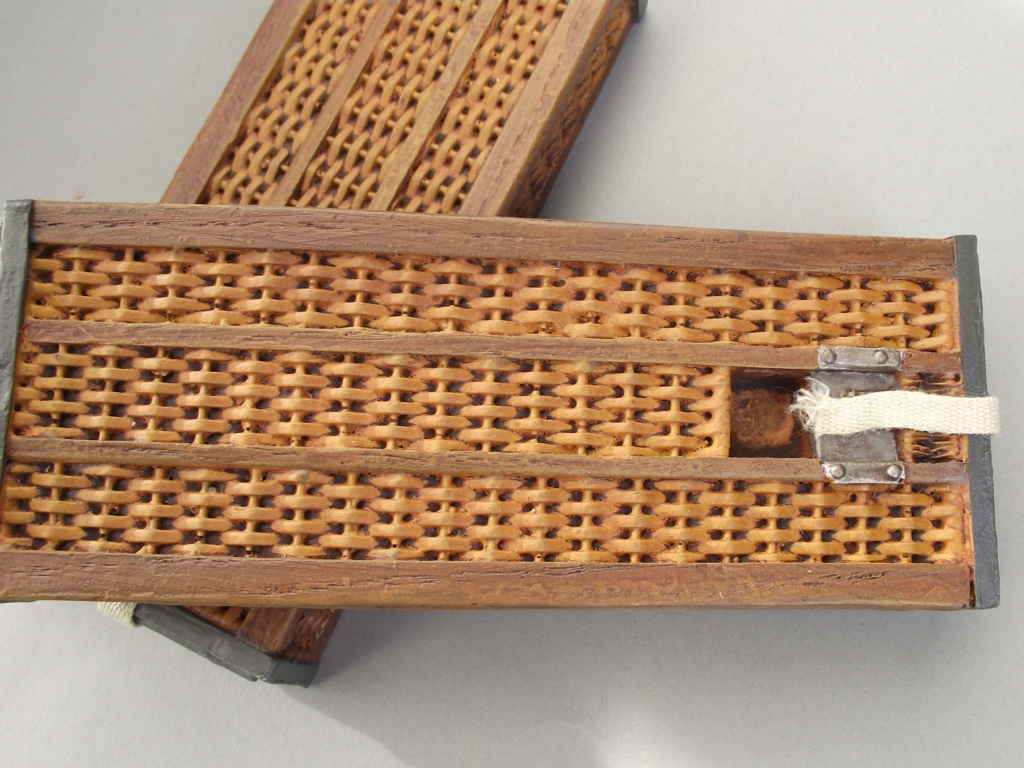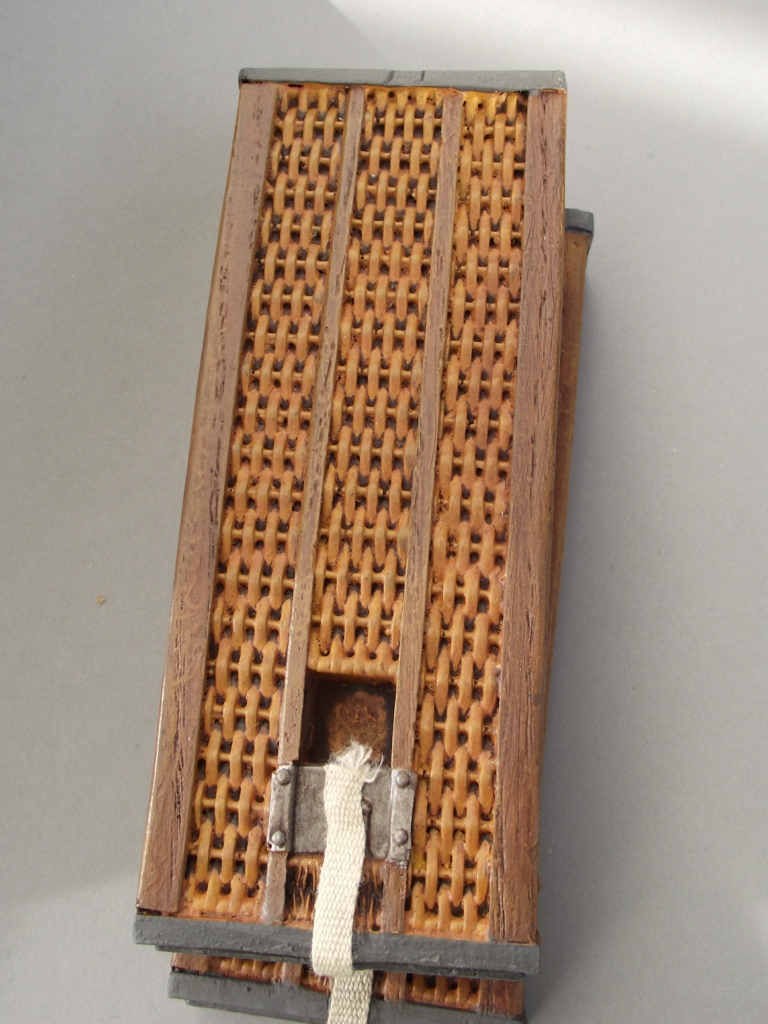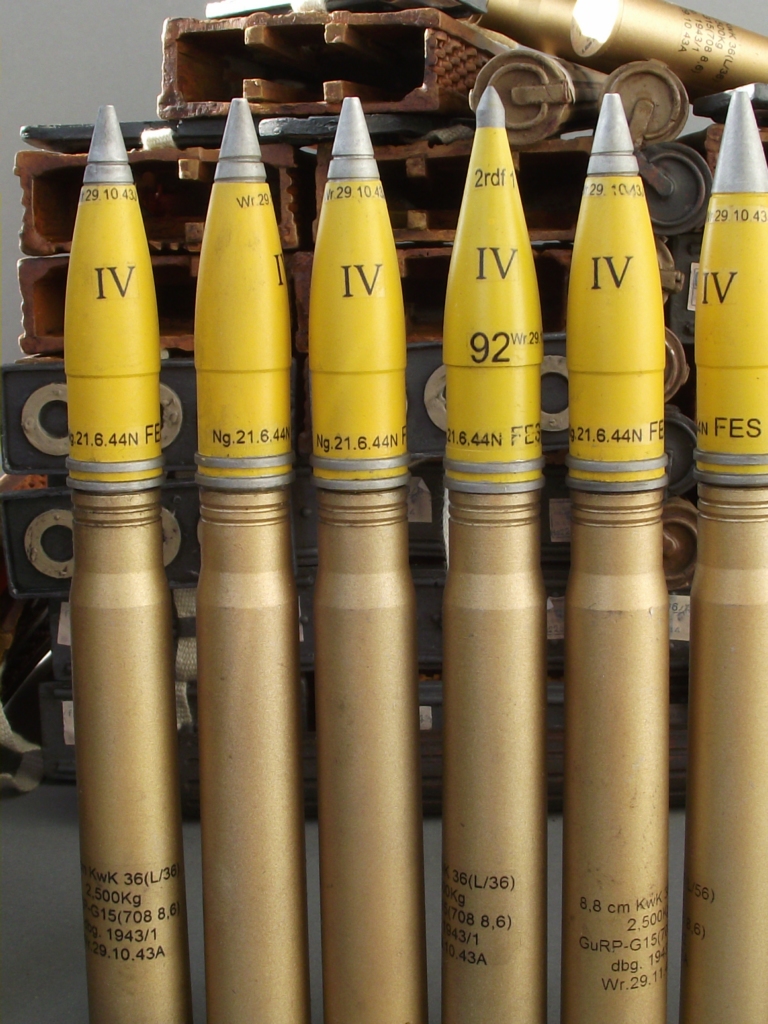 I have noticed the days that my ammunition supply for my FLAK is much too small. I have just
31 rattan ammunition baskets
25 single-cartridge containers, such as 60 patrons and 40 faded pods
I need more. I have started to build wooden ammunition boxes and it will probably be another 30 wooden boxes and 20 individual sump containers.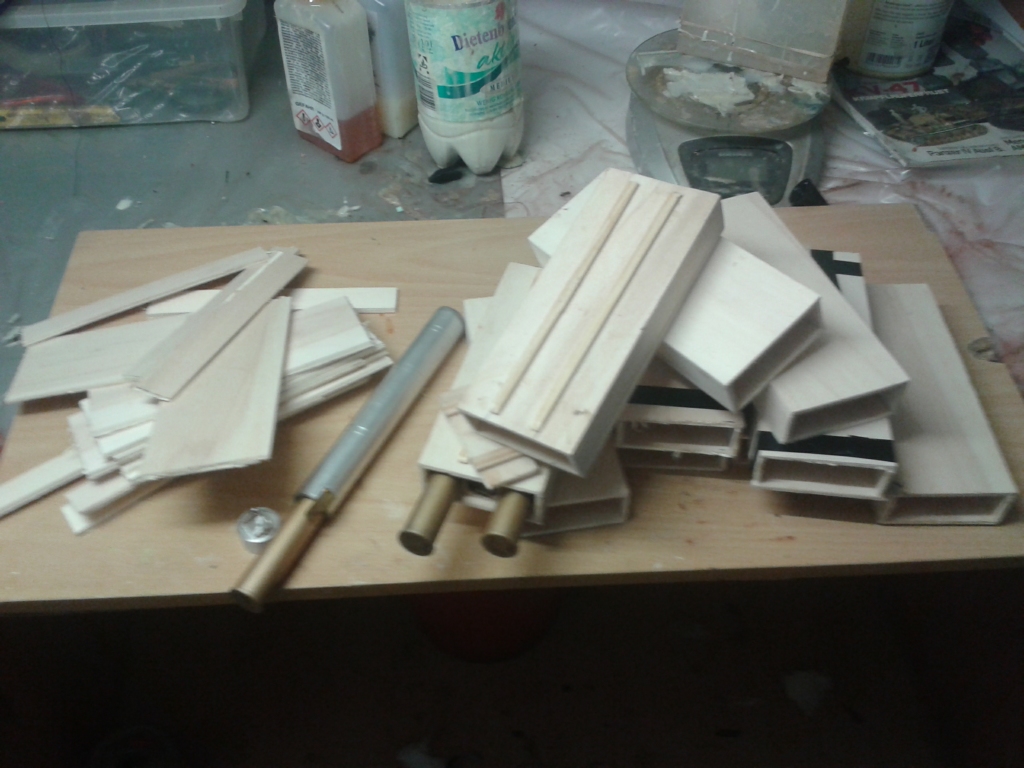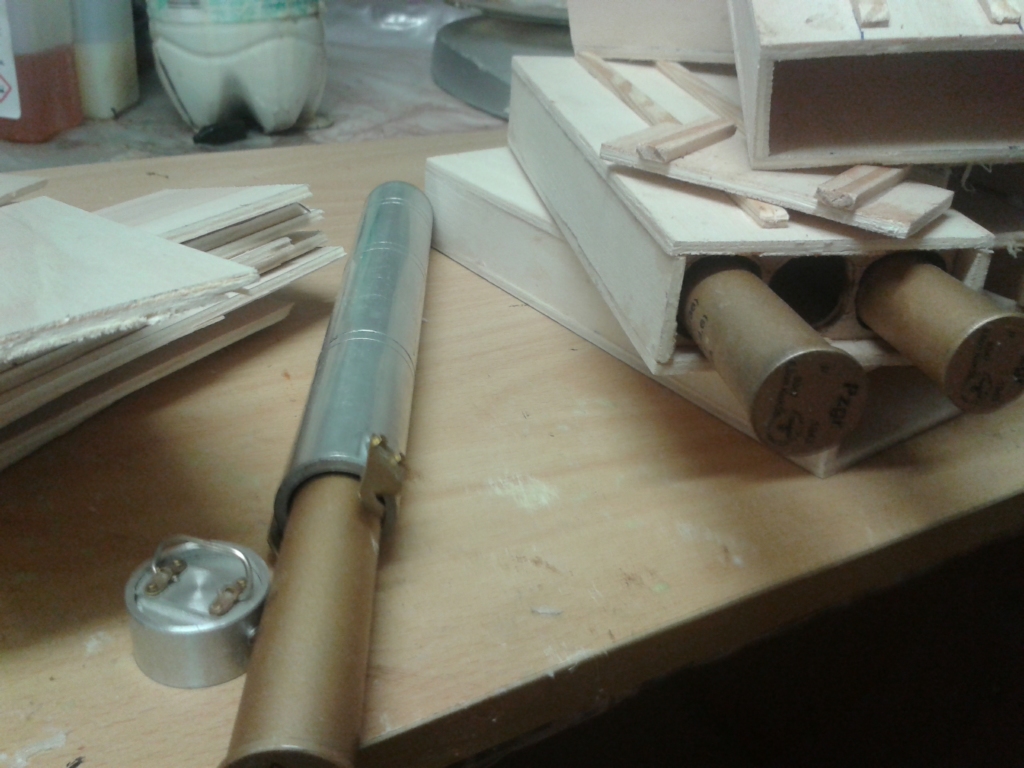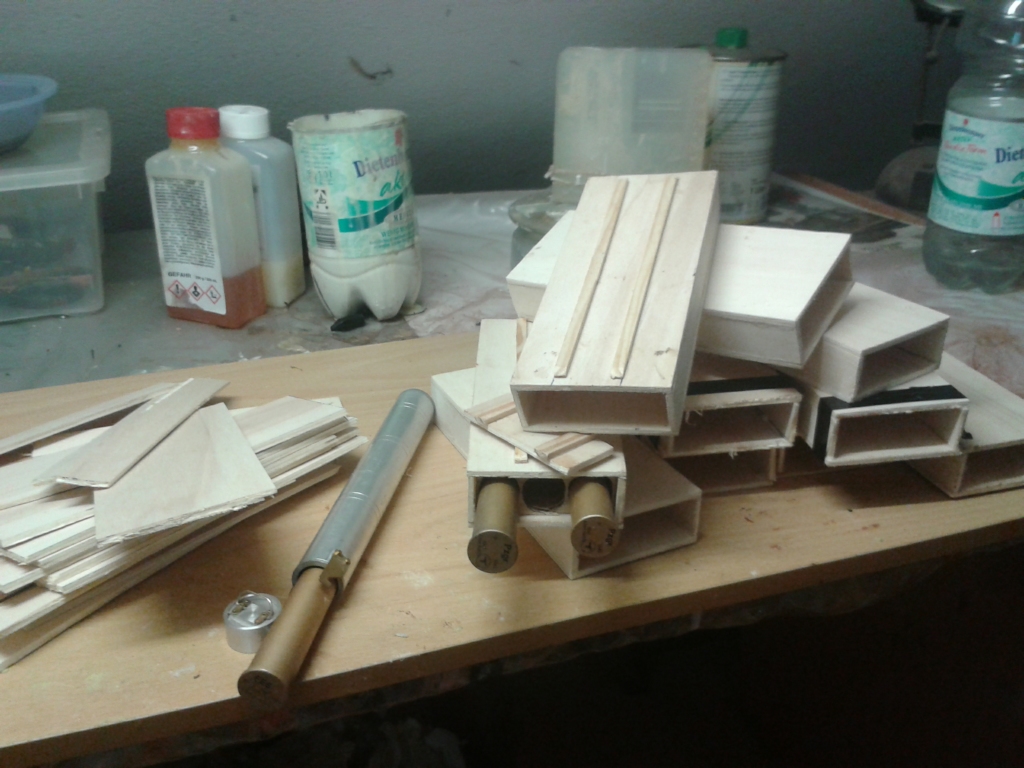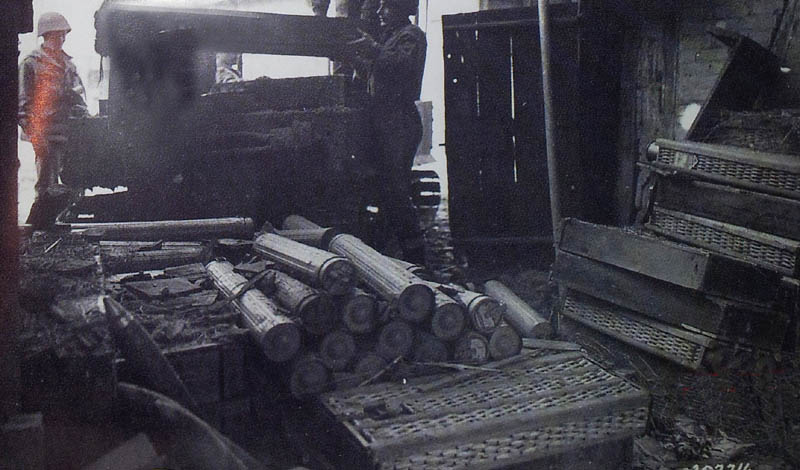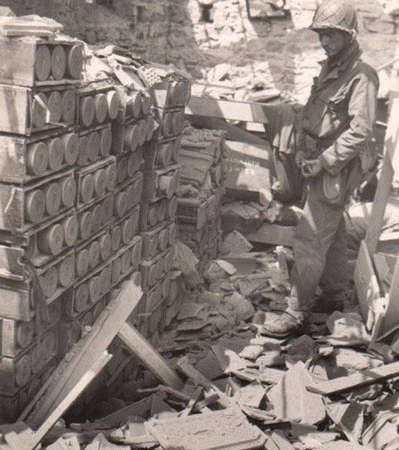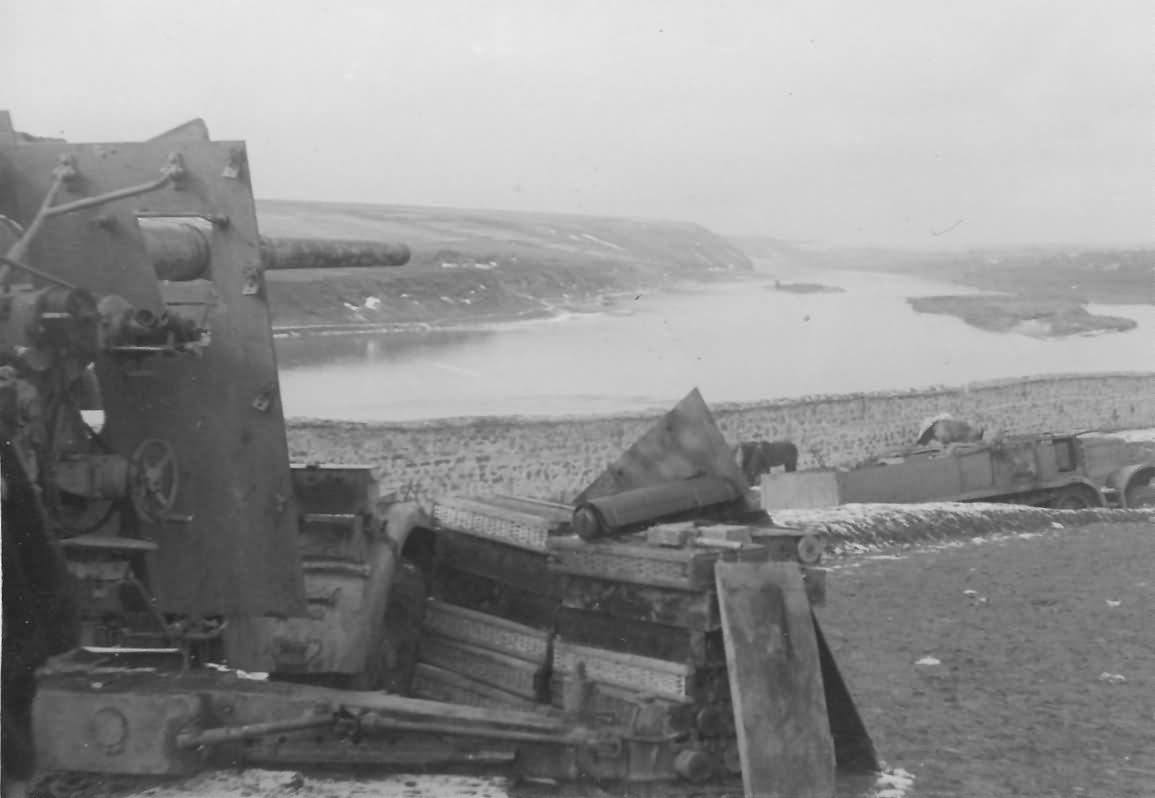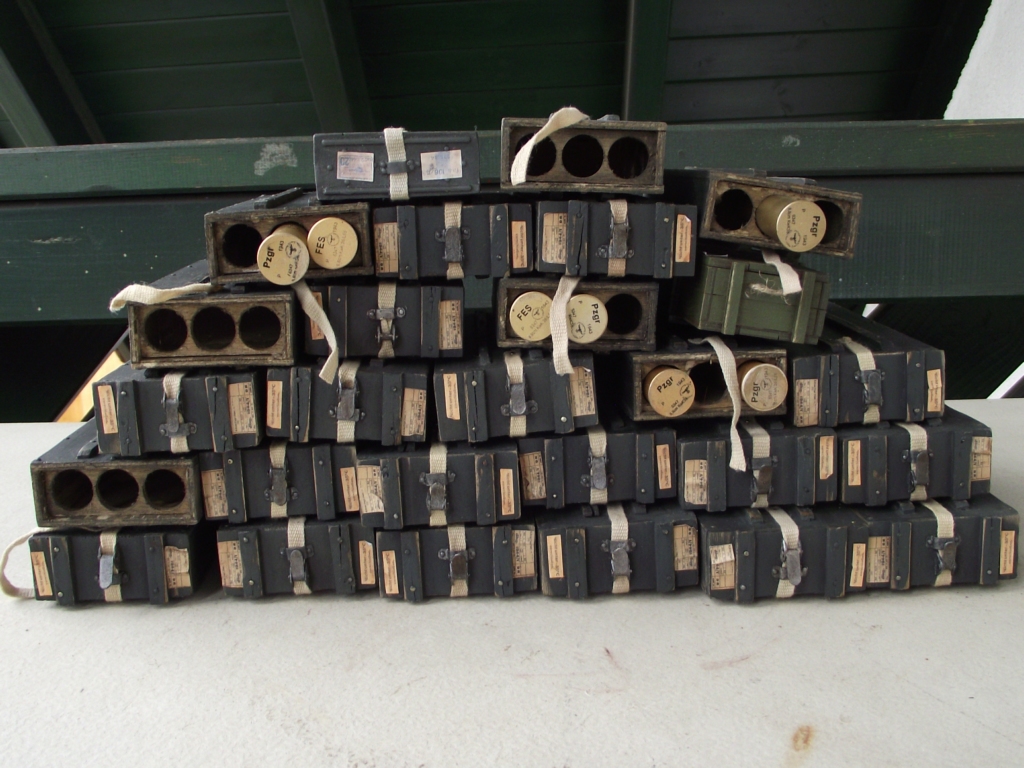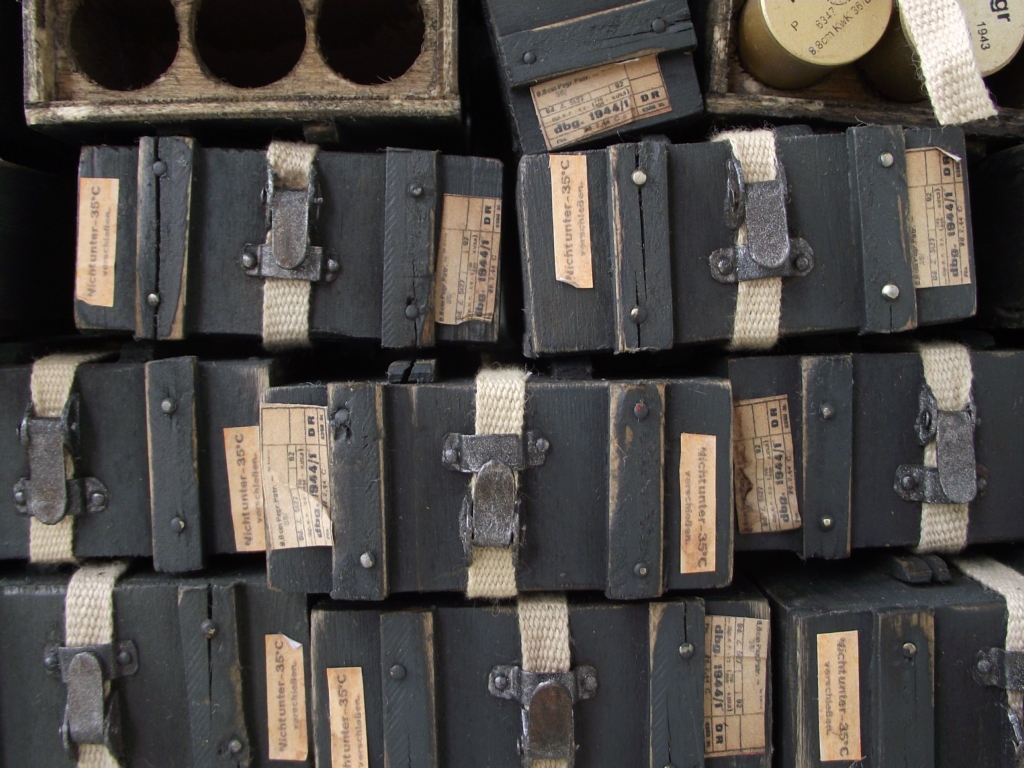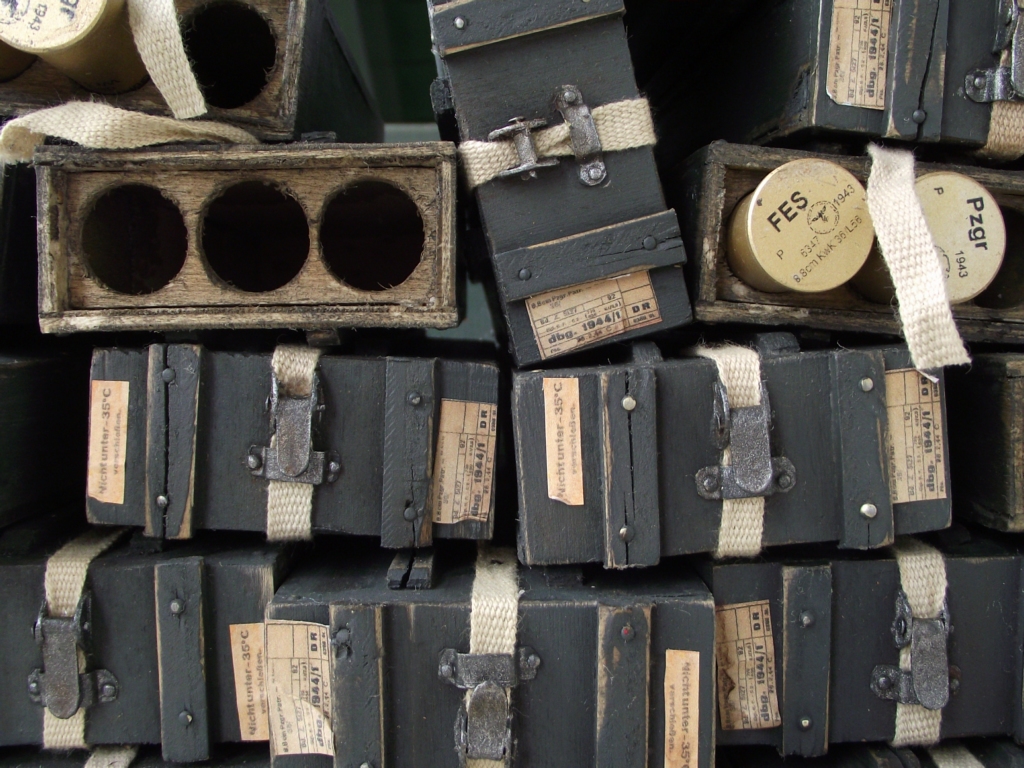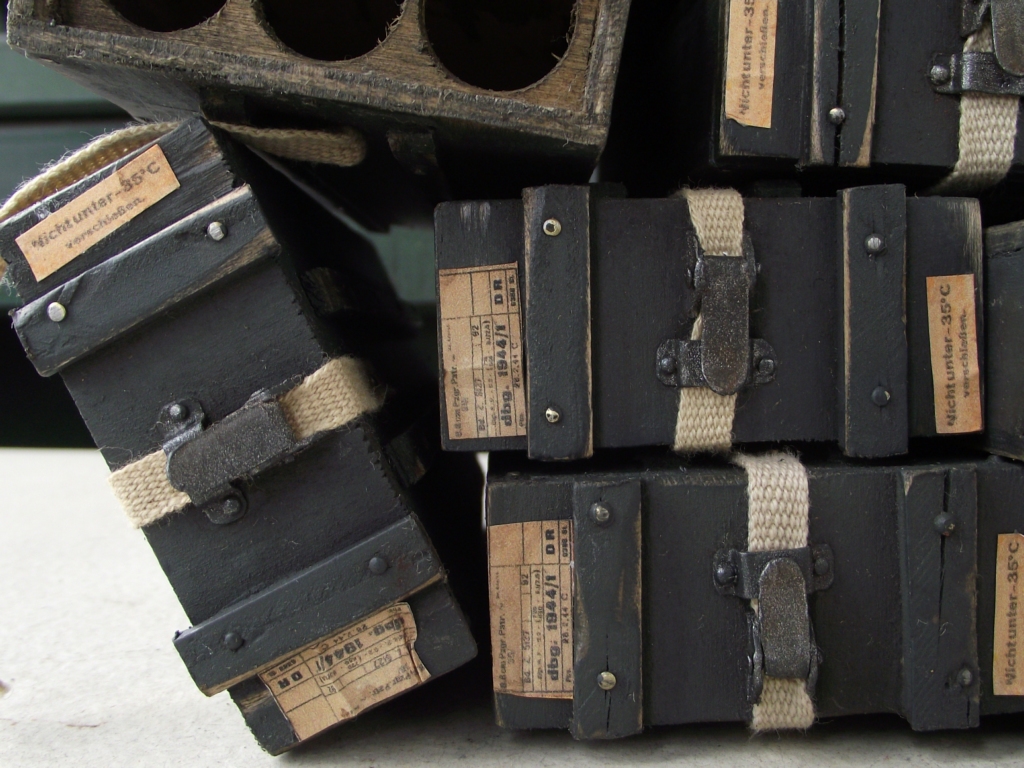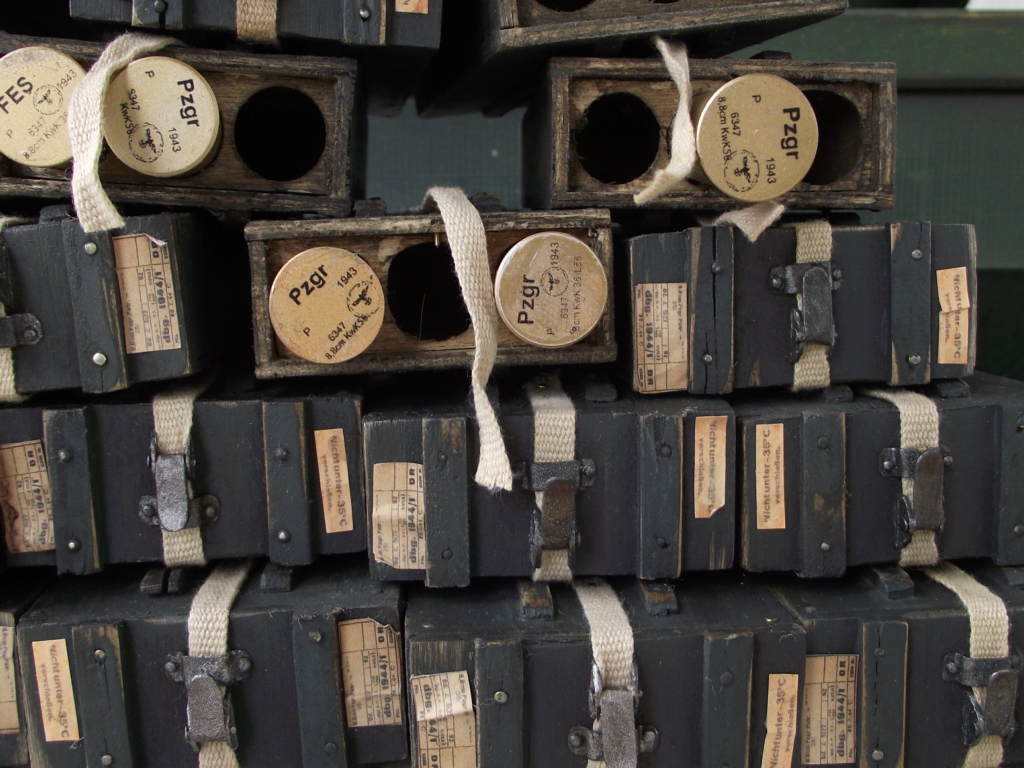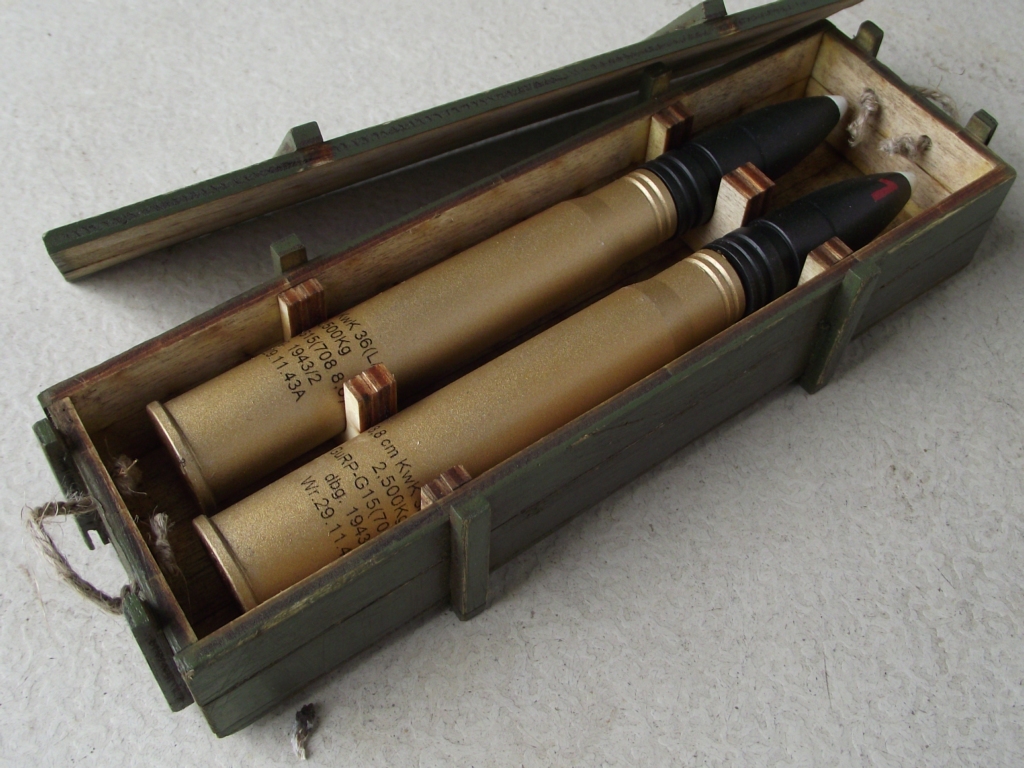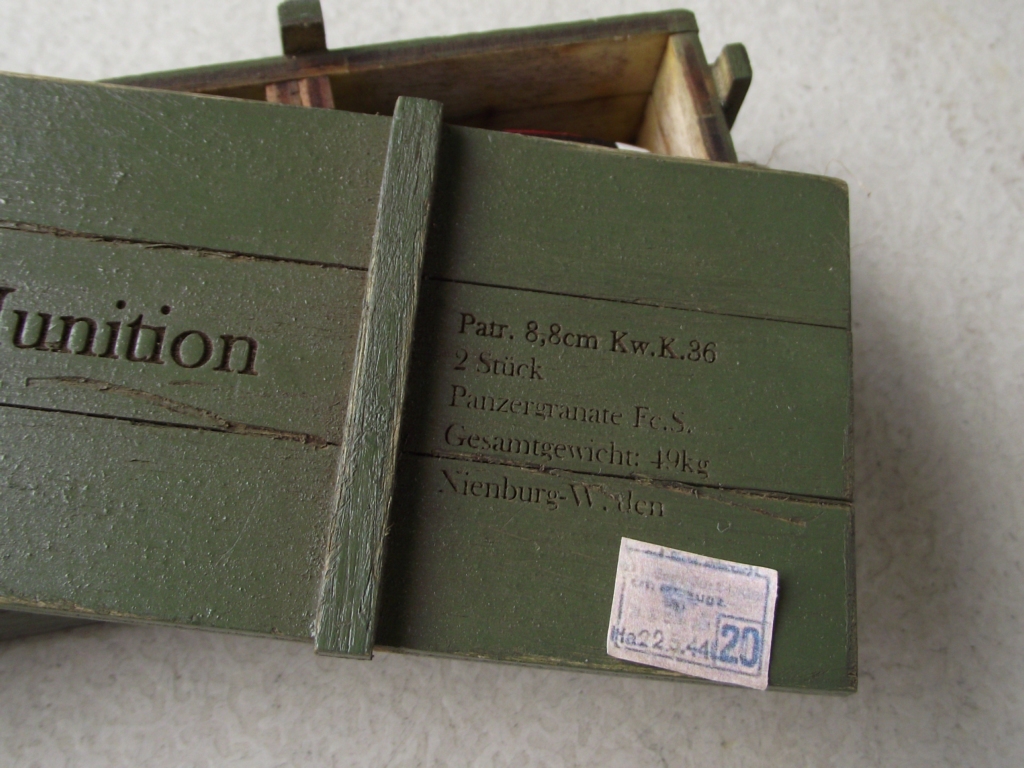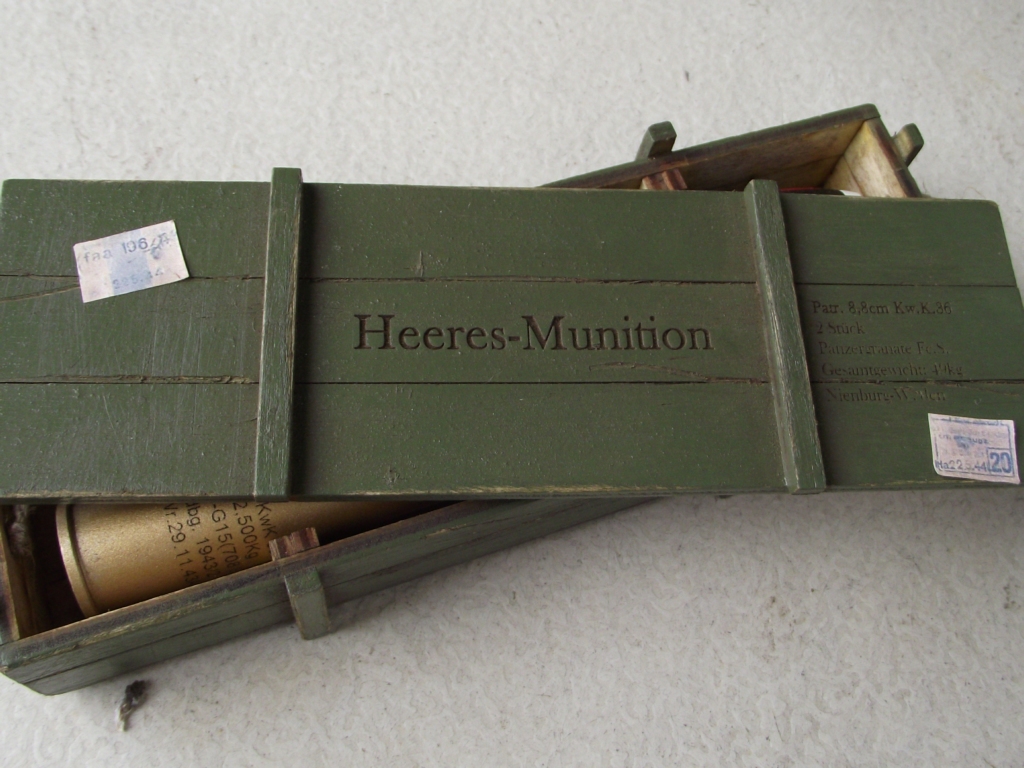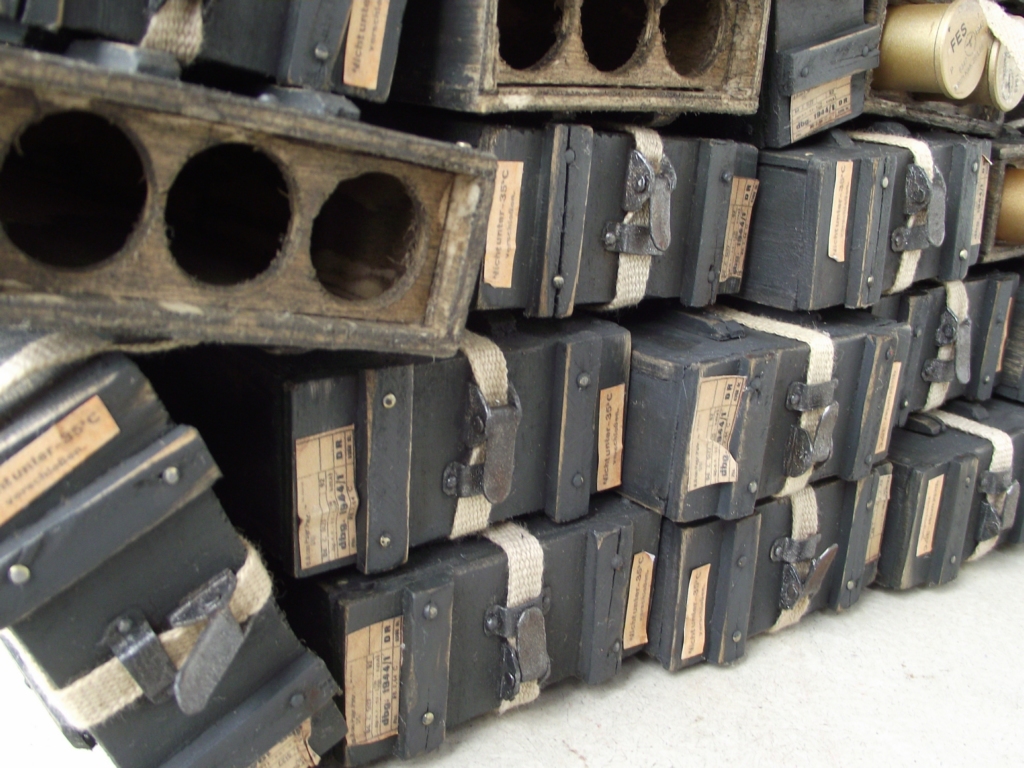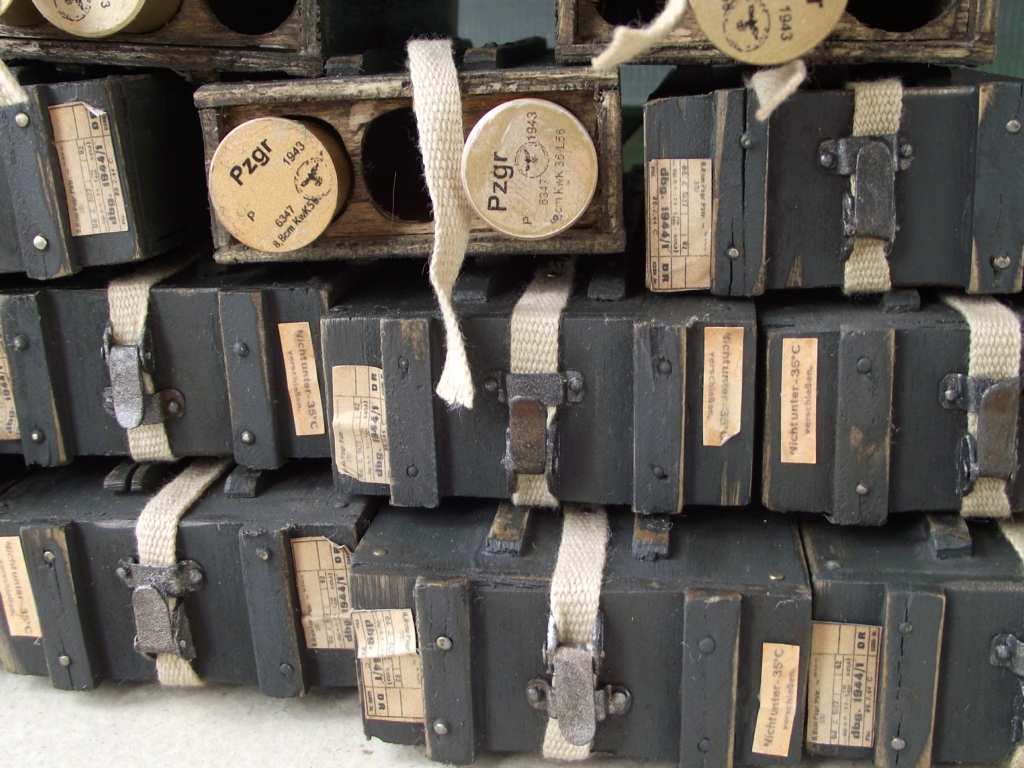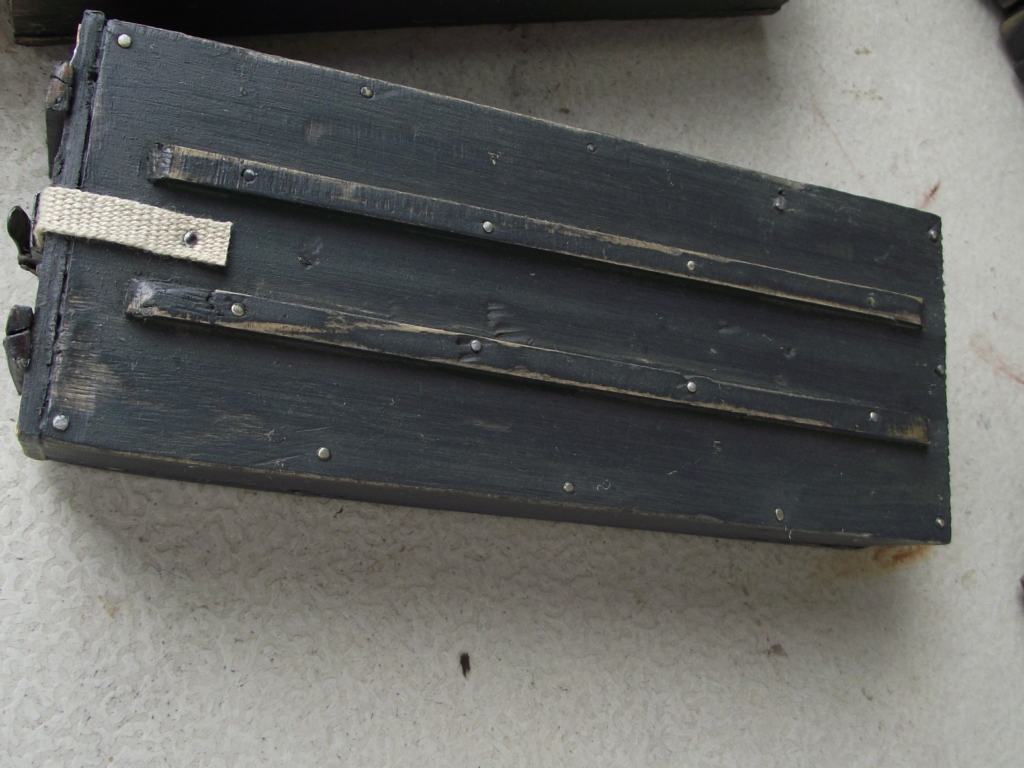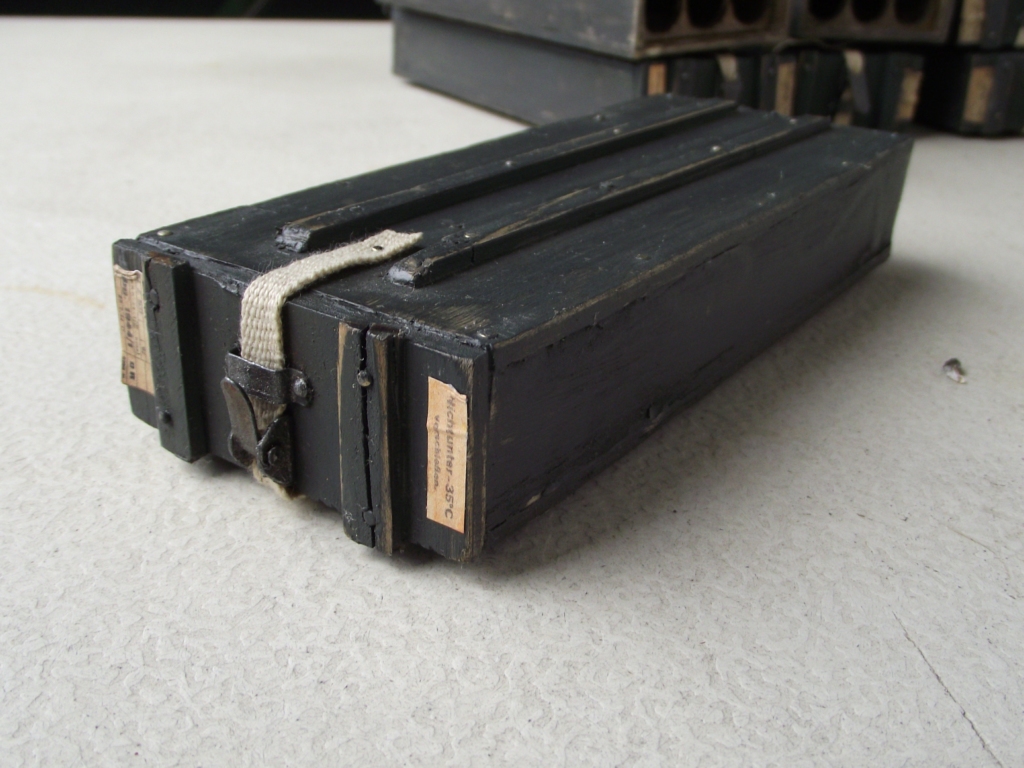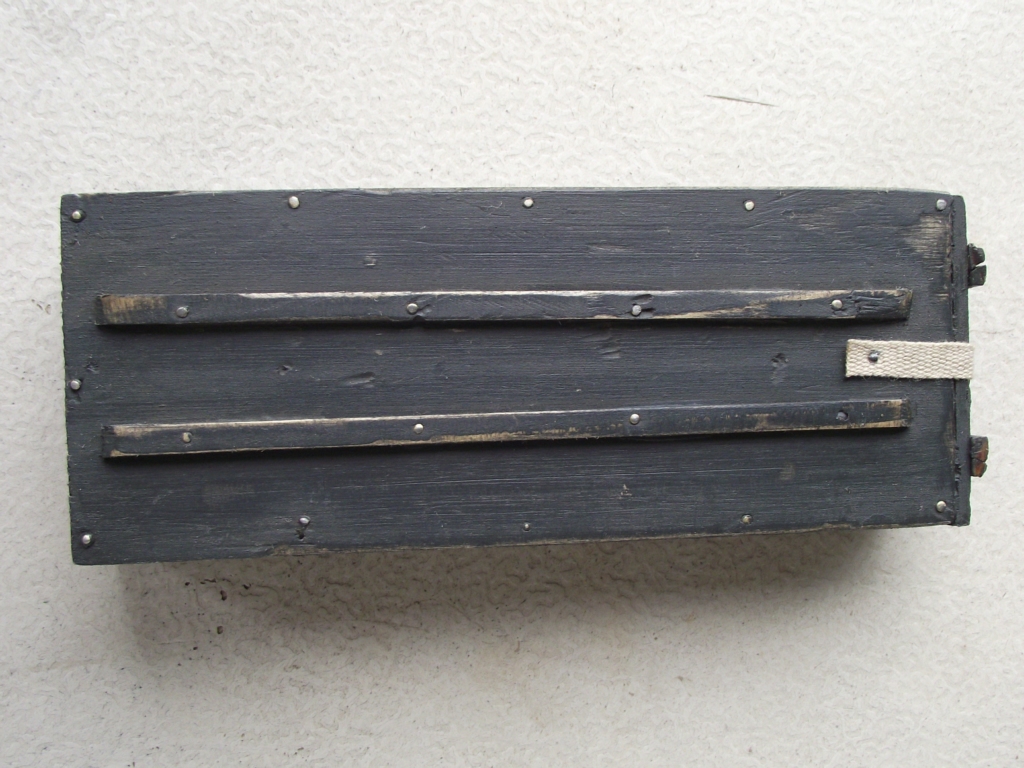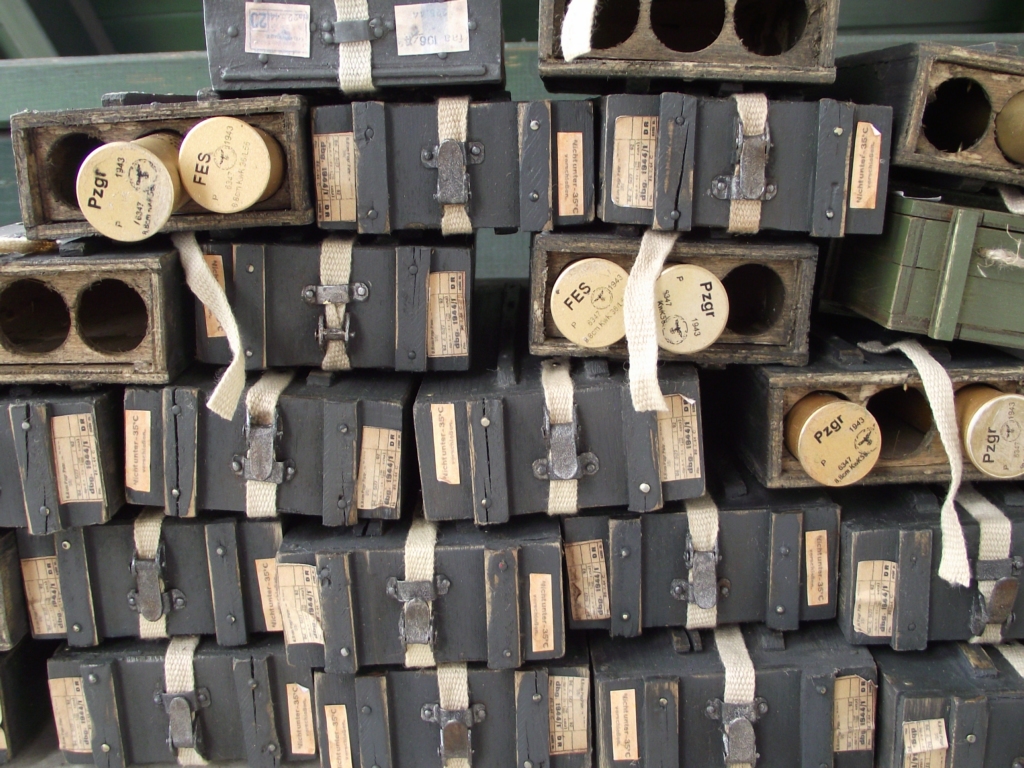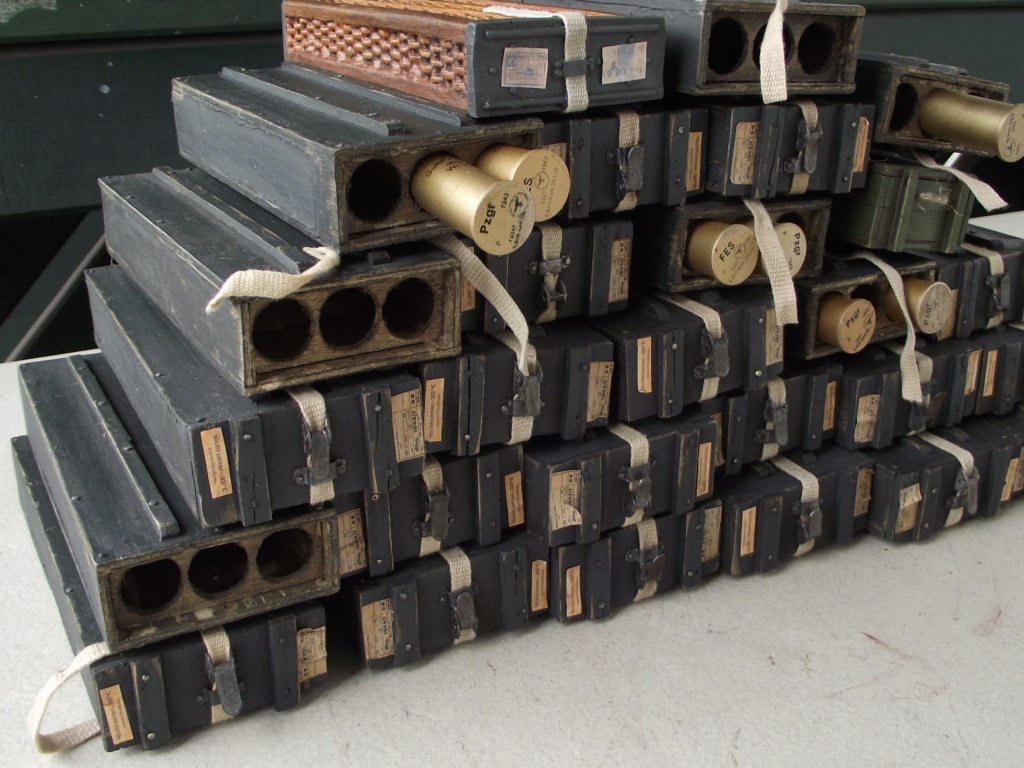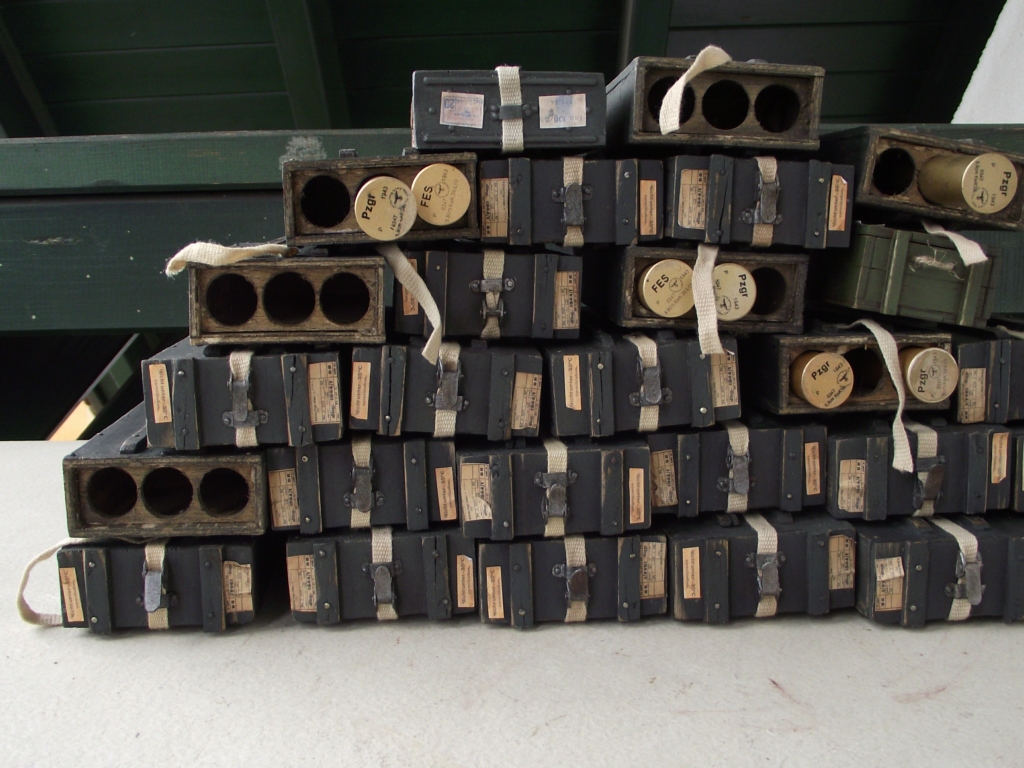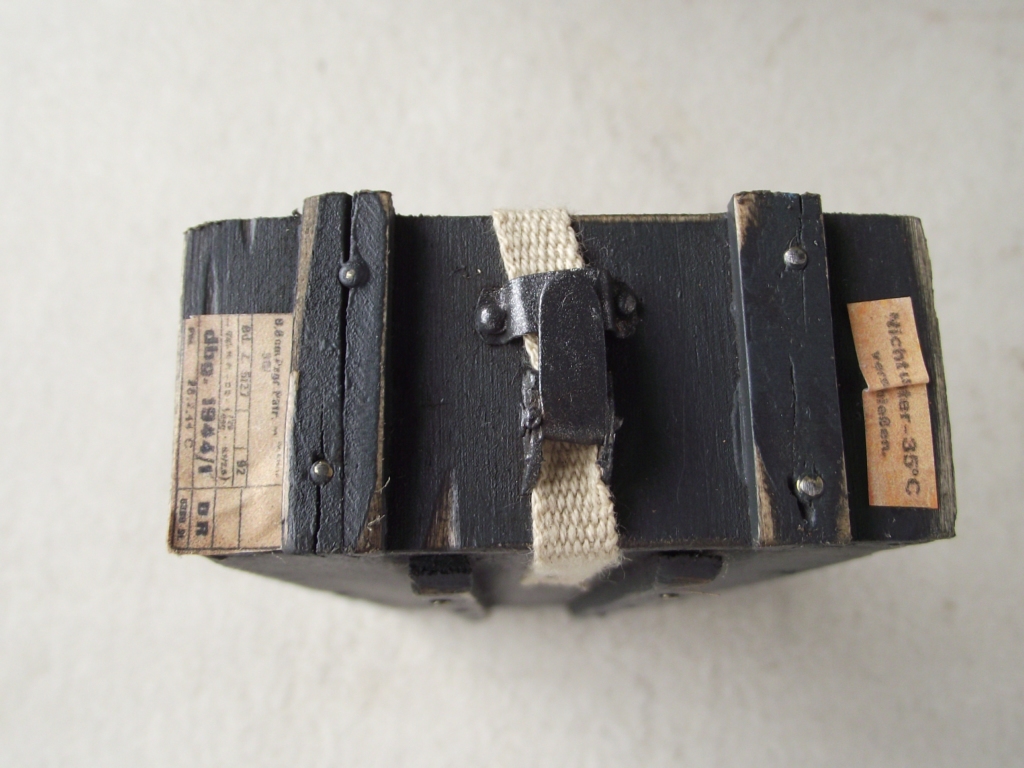 so hier die letzenTransportbehälter für meine 8,8 cm Granaten