Hi everyone
Decided on the subject for my Late Tiger 1 Ausf.E.
A Tiger from the Schwere Heeres Panzer Abteilung 504.
After its reconstruction late 1943 and re construction from the remnants
of the s.H.Pz.Abt 504 and elements of s.H.Pz.Abt 18,in Wezep training gropund
Holland before being ordered to Italy arriving June 1944.
A nice suuny day for a change to open the big heavy box containg the
Heavy Metal and spend some time cleaning the lower hull parts and a
bit more studdying of my books.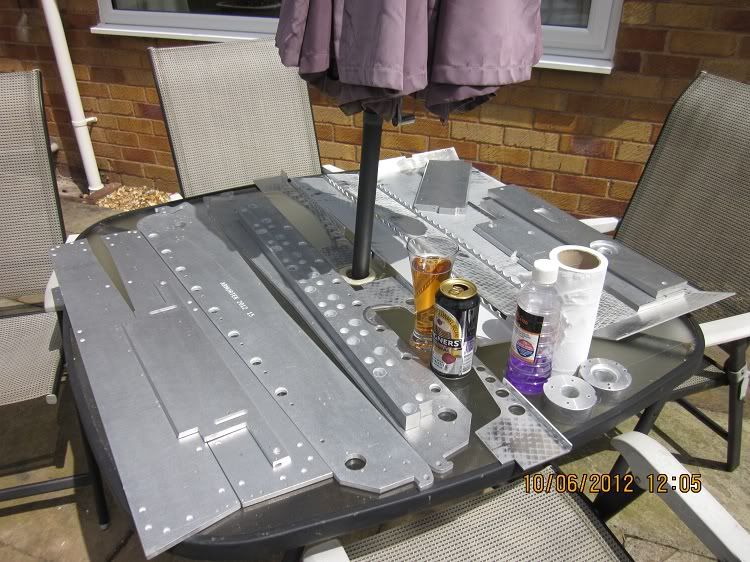 Its a good job my patio table's glass top is well supported