Hi everyone,
Finally found some time to apply one side of zimmerit on the Tiger. First, all the cable brackets were positioned and temporarily fitted to locate the holes that needed to be drilled. Once that was done, I could begin.
This is the lazy mans way to do with stand offs and hardware removed. I have done it both ways and chose to do the Tiger this way to keep it simple. The scale of the material makes it hard to get a scale look around finer details without a giant blob forming right where you don't want it.
Step One
Lightly sand all areas that will be receiving a coat of zimmerit. I don't go crazy, just rough it up a bit. For this, I used 150 grit sand paper because it was the first thing I grabbed. Normally I would use a 240 or something. Not important. I also keep a small container of water near by and some paper towels to occasionally clean off the tools. For the most part, excess can simply be scraped off into the container as needed.
The tools can be used at various angles to achieve a deep or shallow pattern. I guess I hold it at a near 45degree as I use it.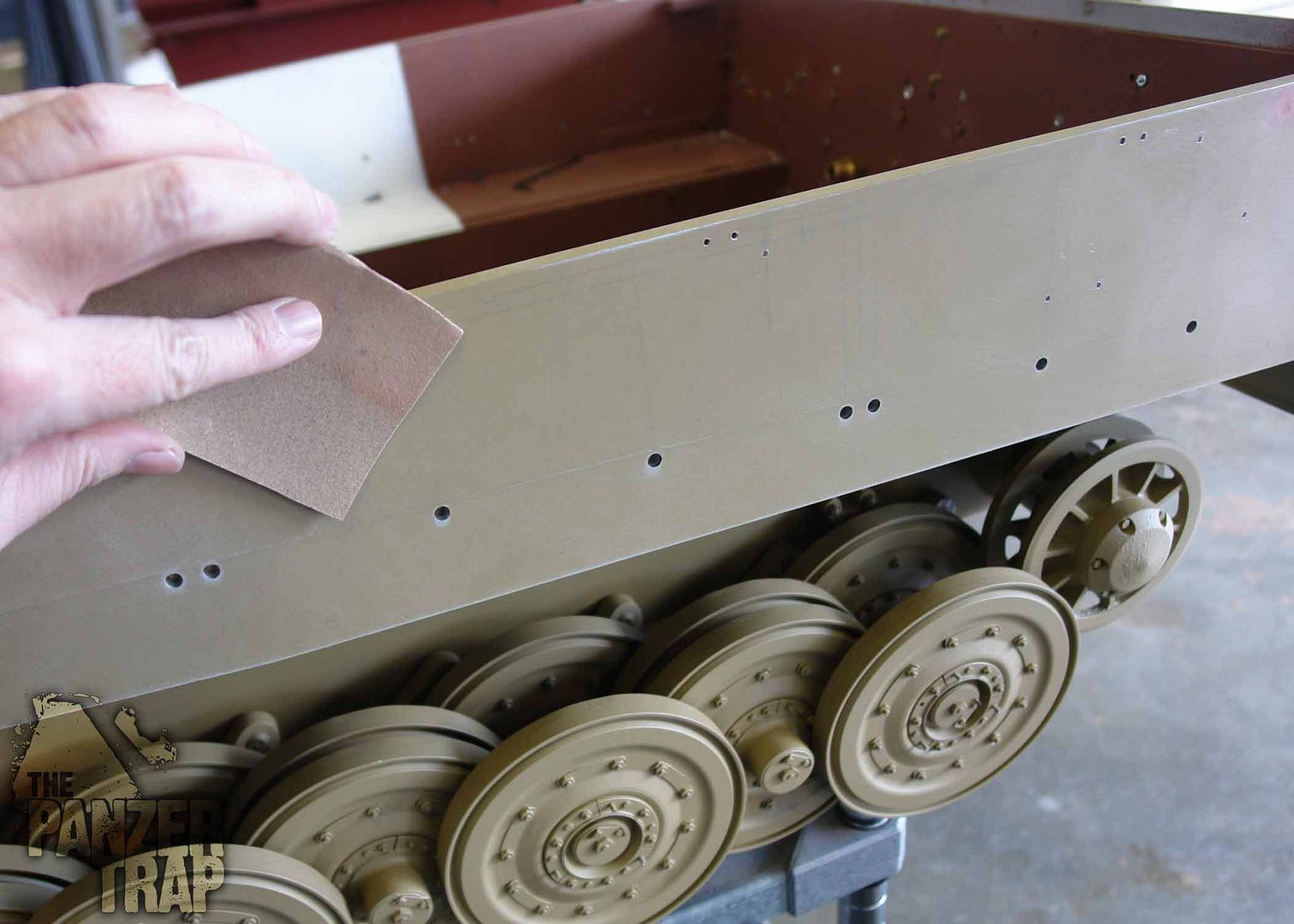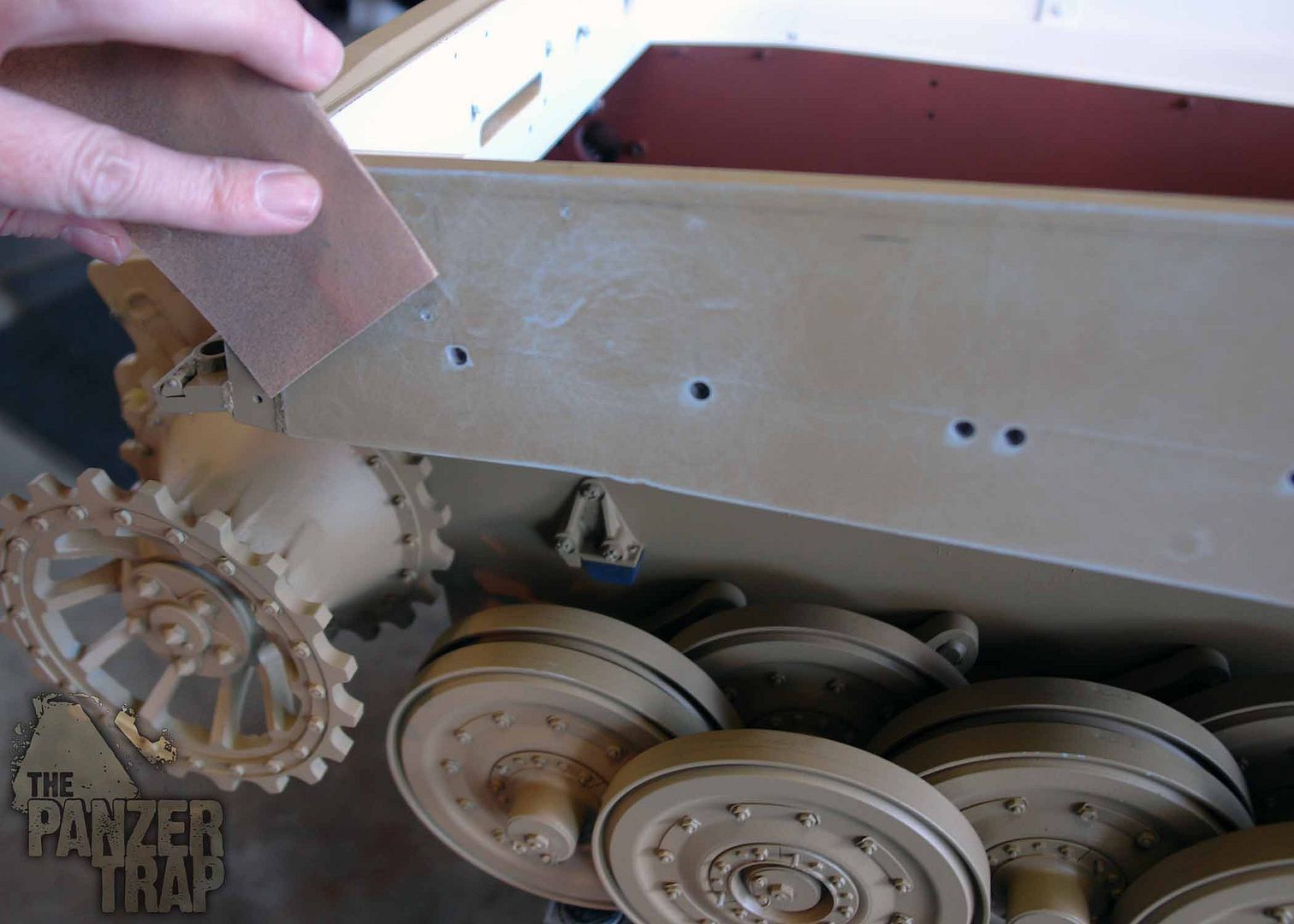 Step Two
Applying the zimmerit is easily done using the tools and smearing over the area to be worked. I found working an area of around 6 inches (15cm) is easy to manage as you move along the length of the hull. This obviously varies when doing the front or rear plates.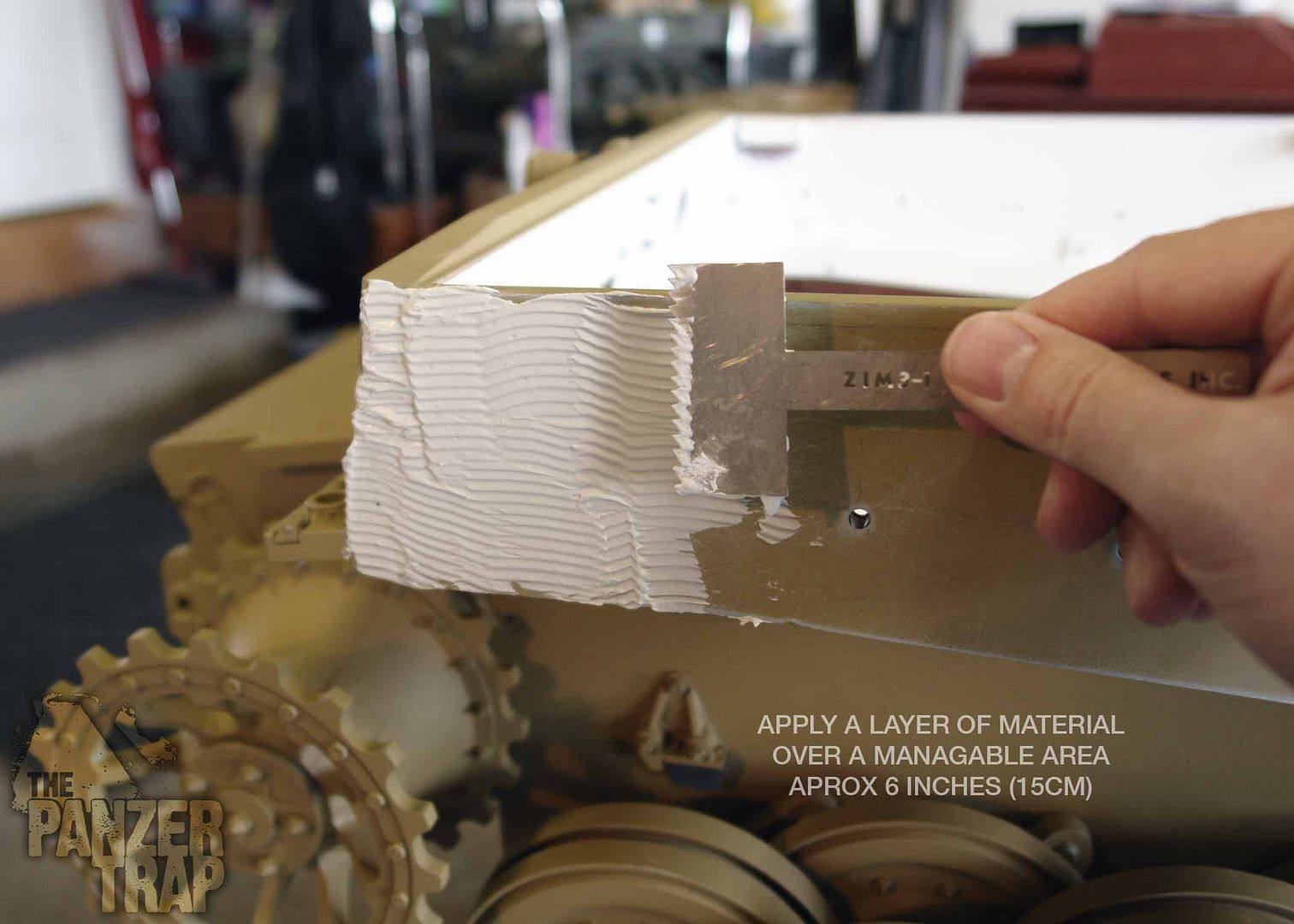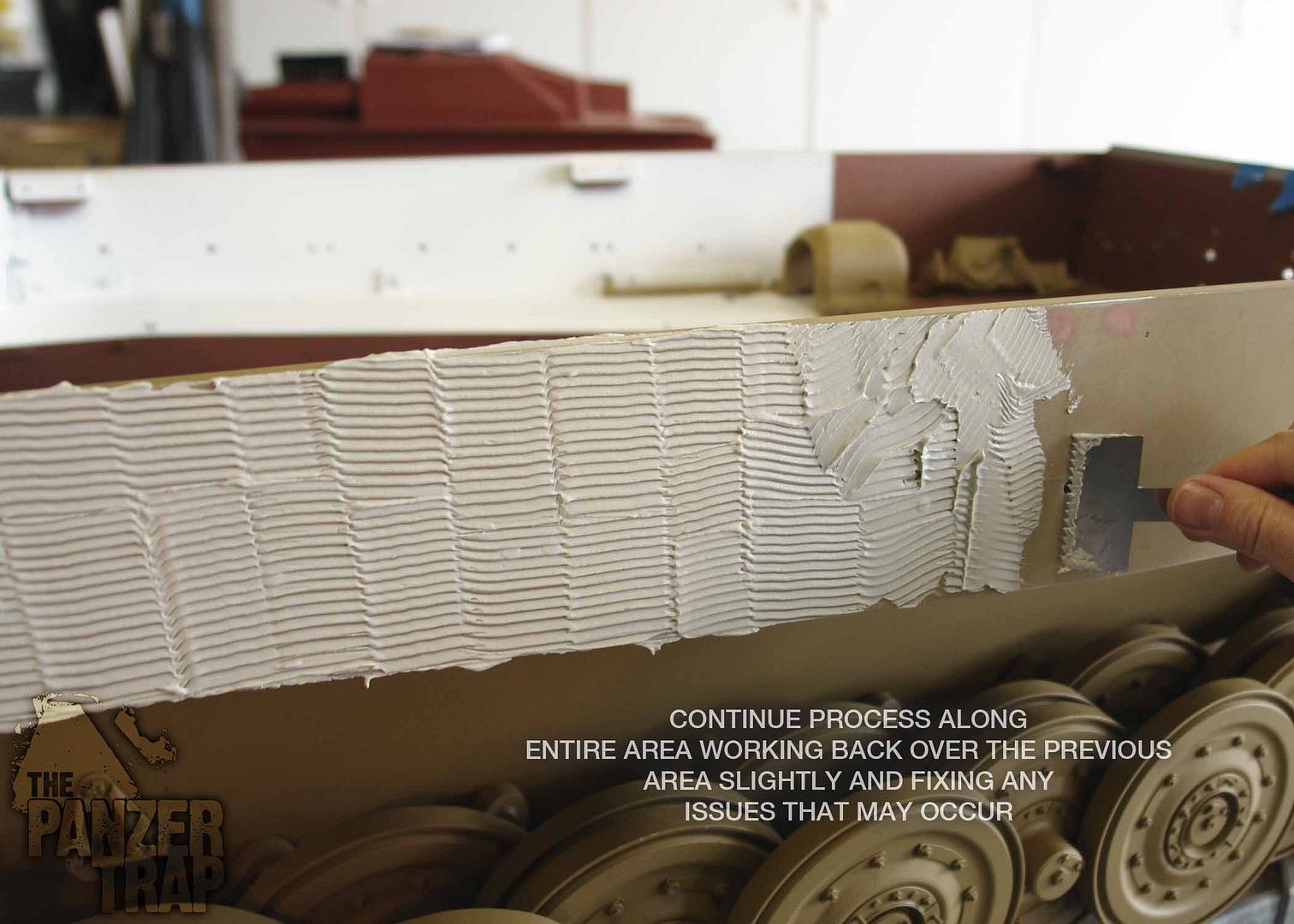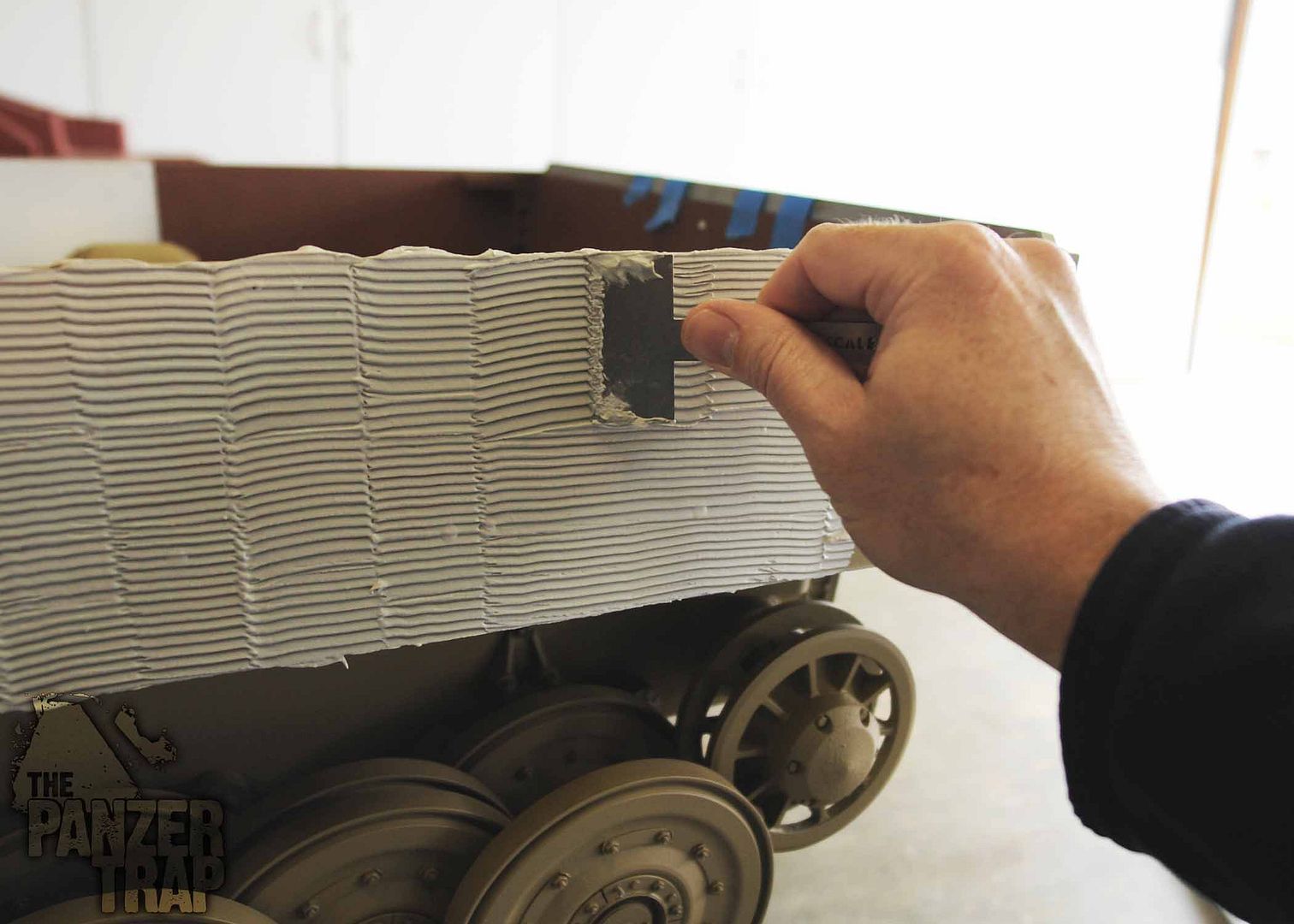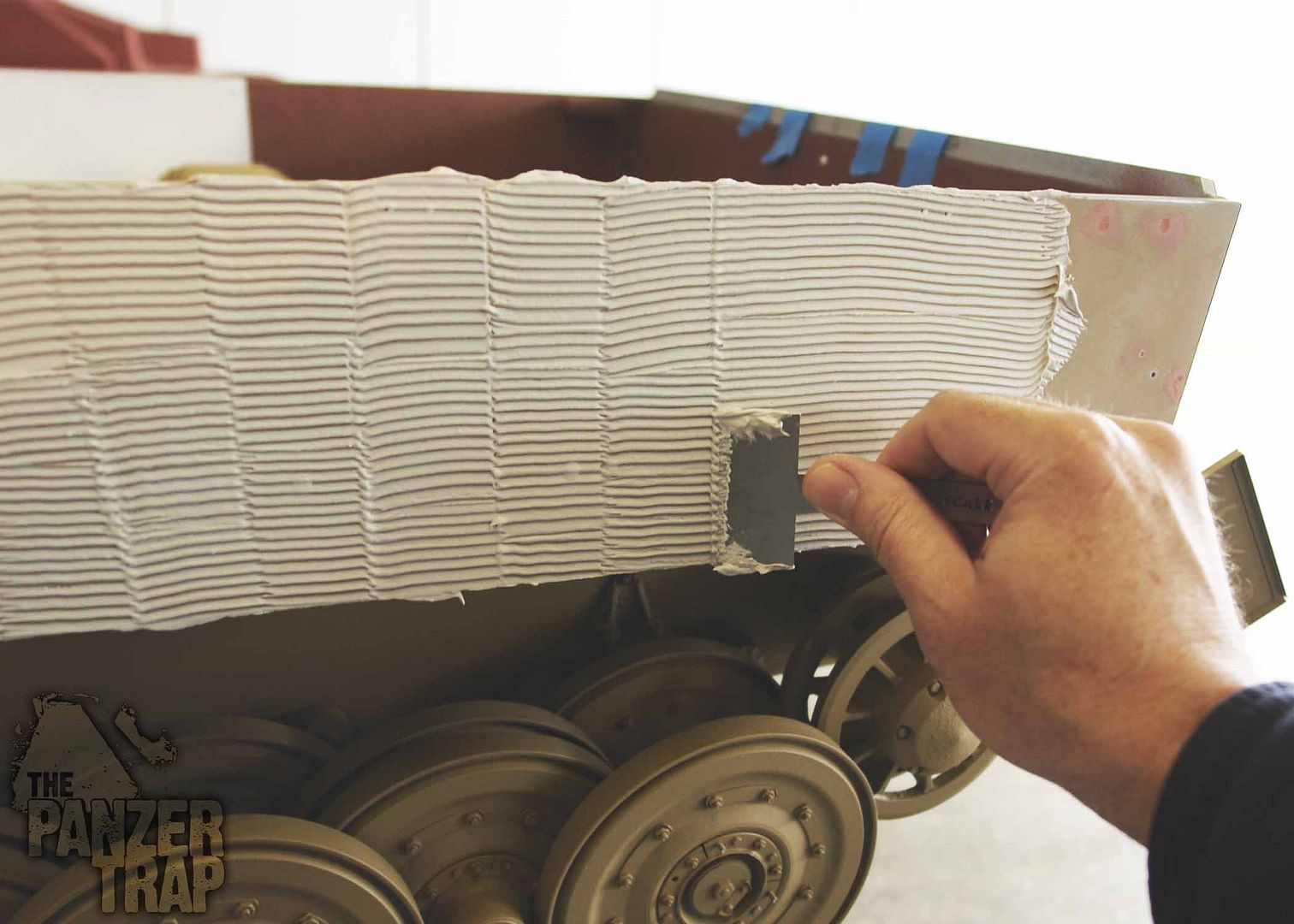 The completed side, still wet.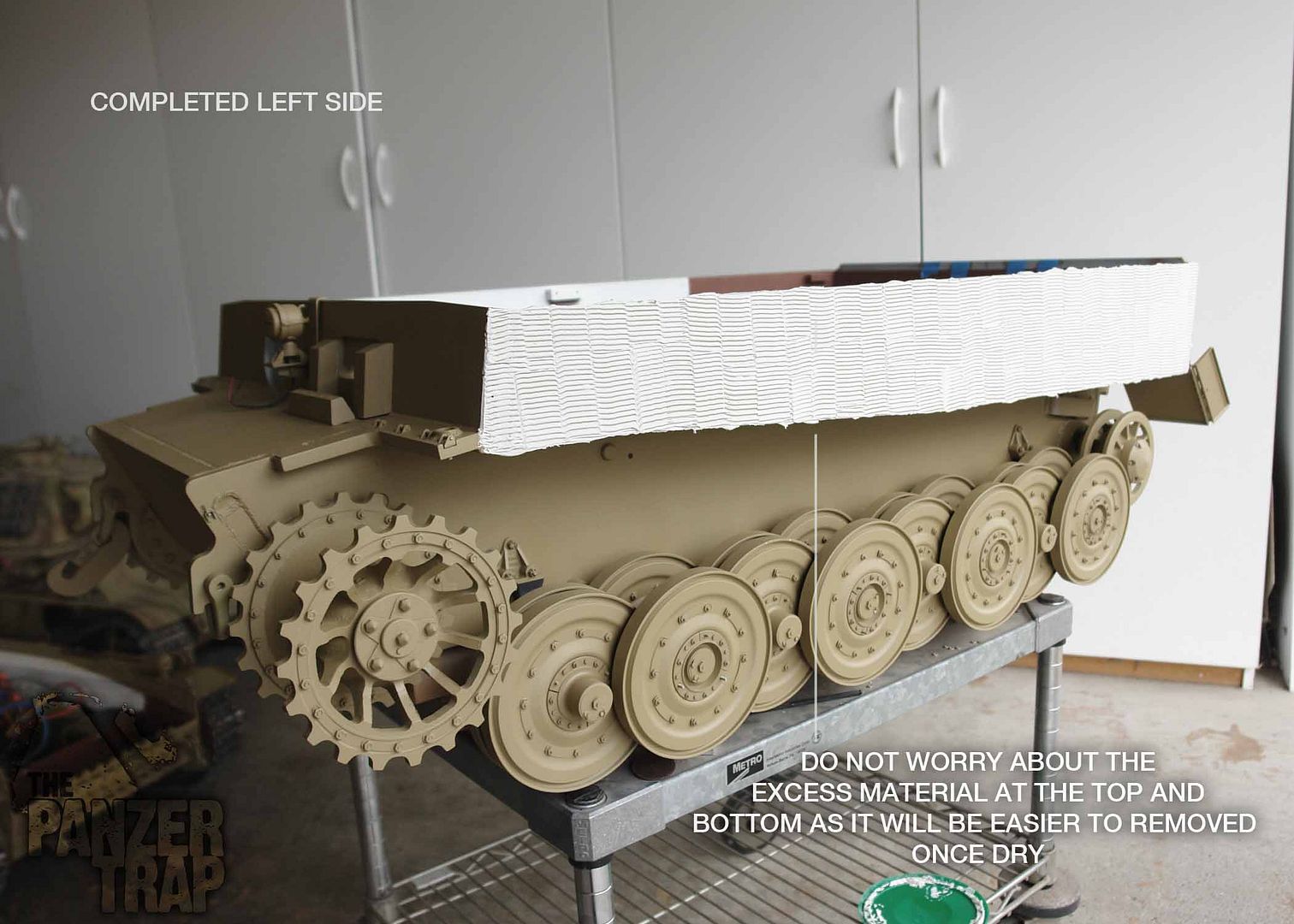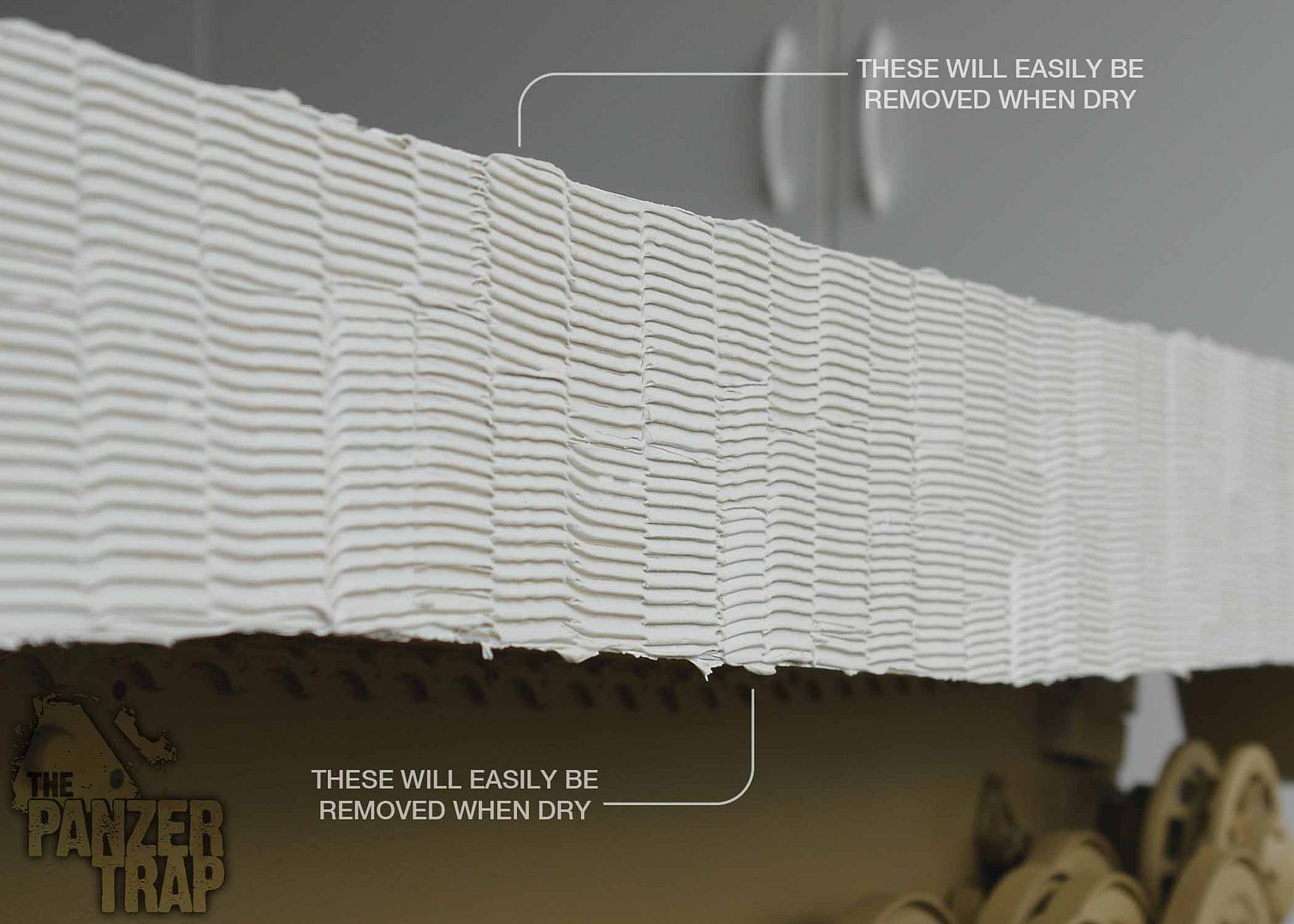 Step Three
Placing the brackets and fender stand offs. Being careful not to mess up the still wet zimmerit.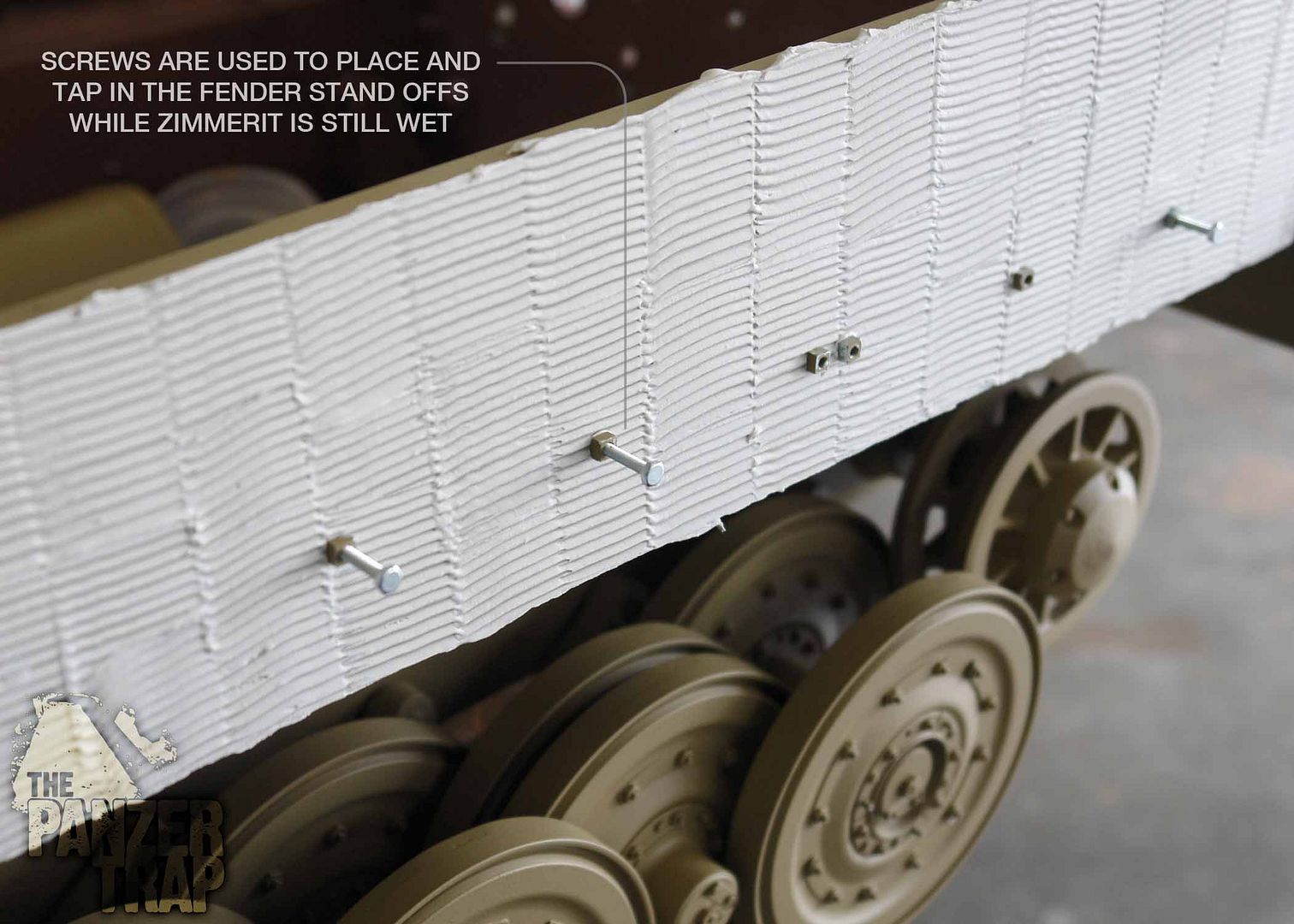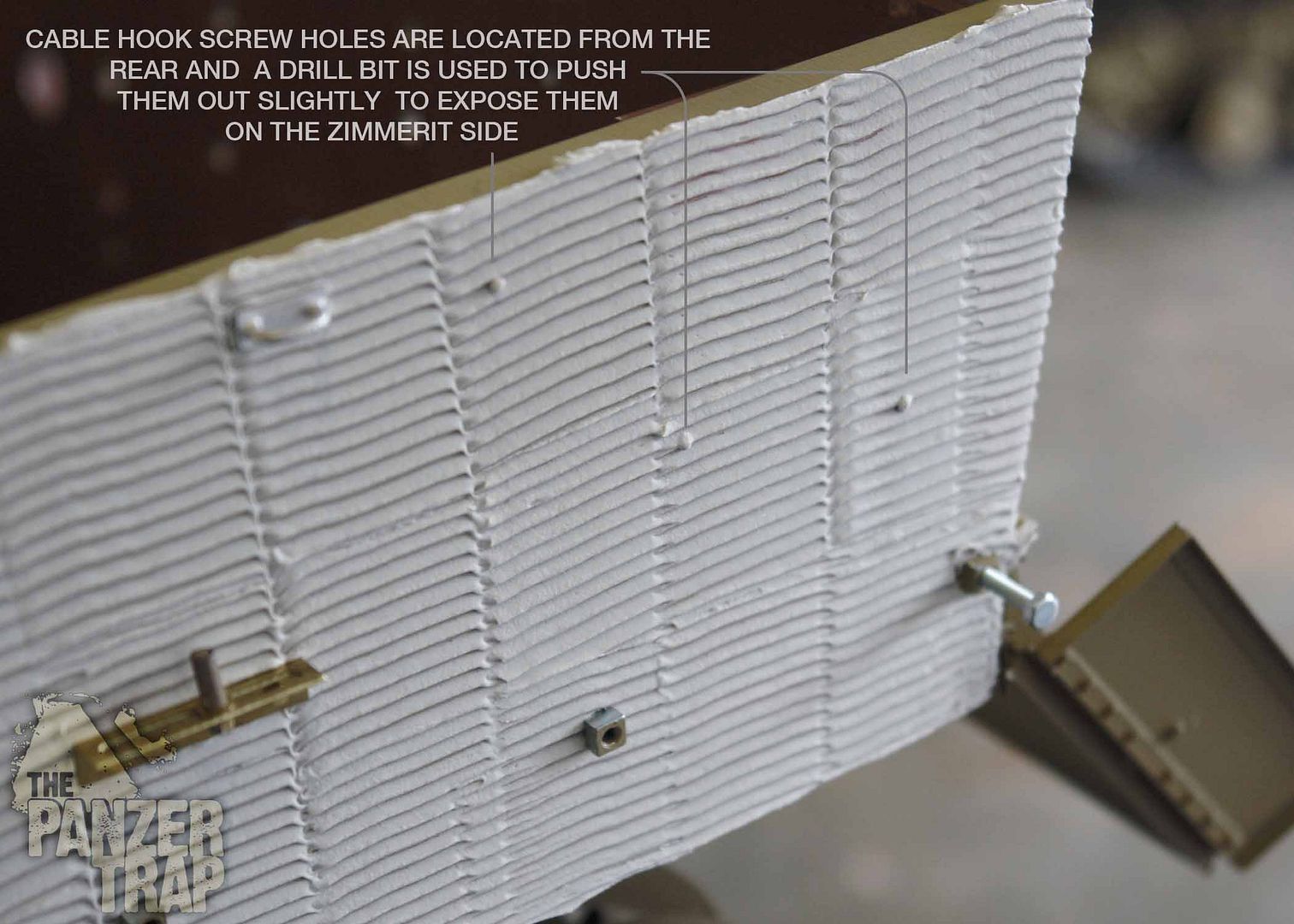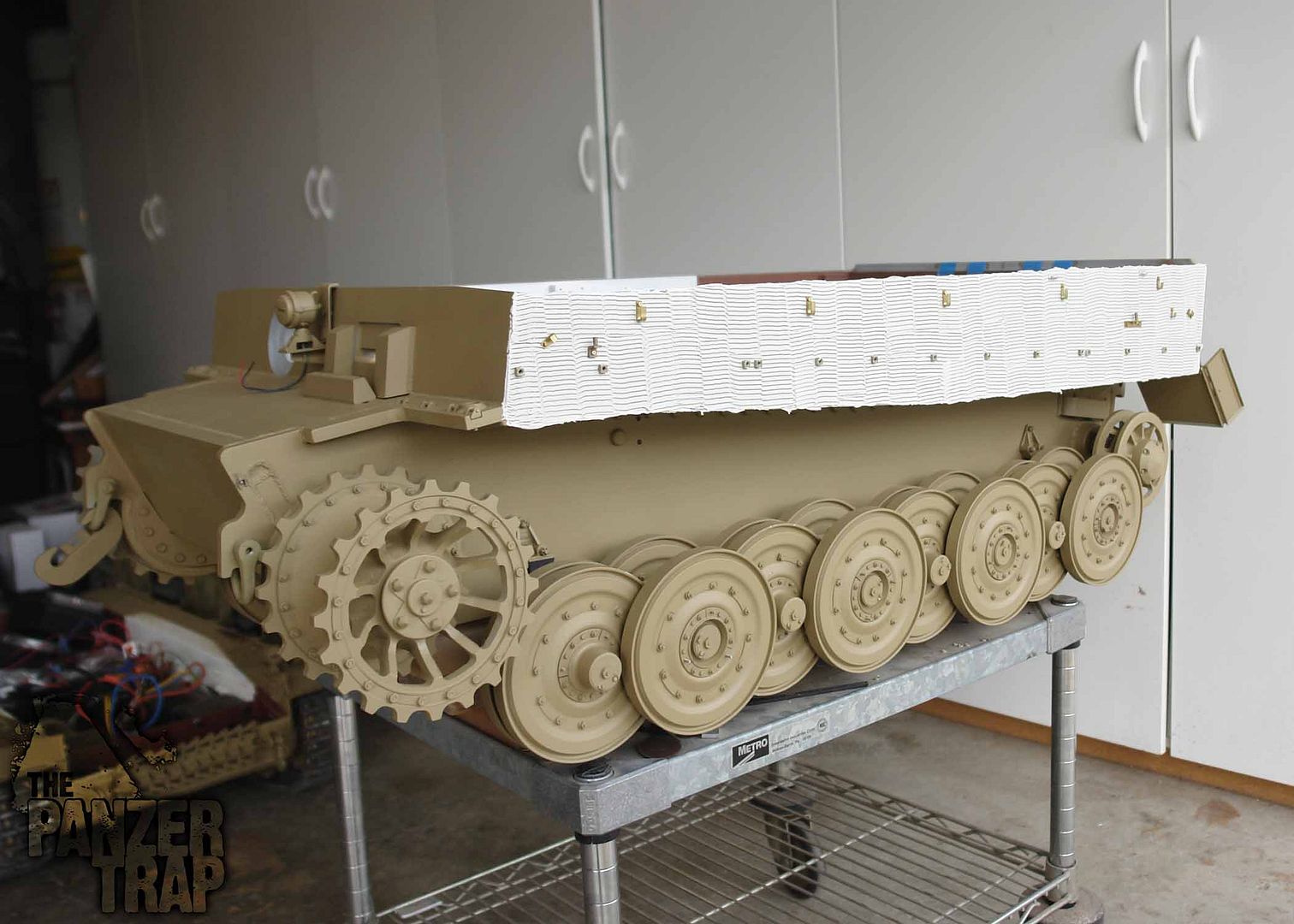 Here on my Panzer IV, the zimmerit was applied with the running gear in position.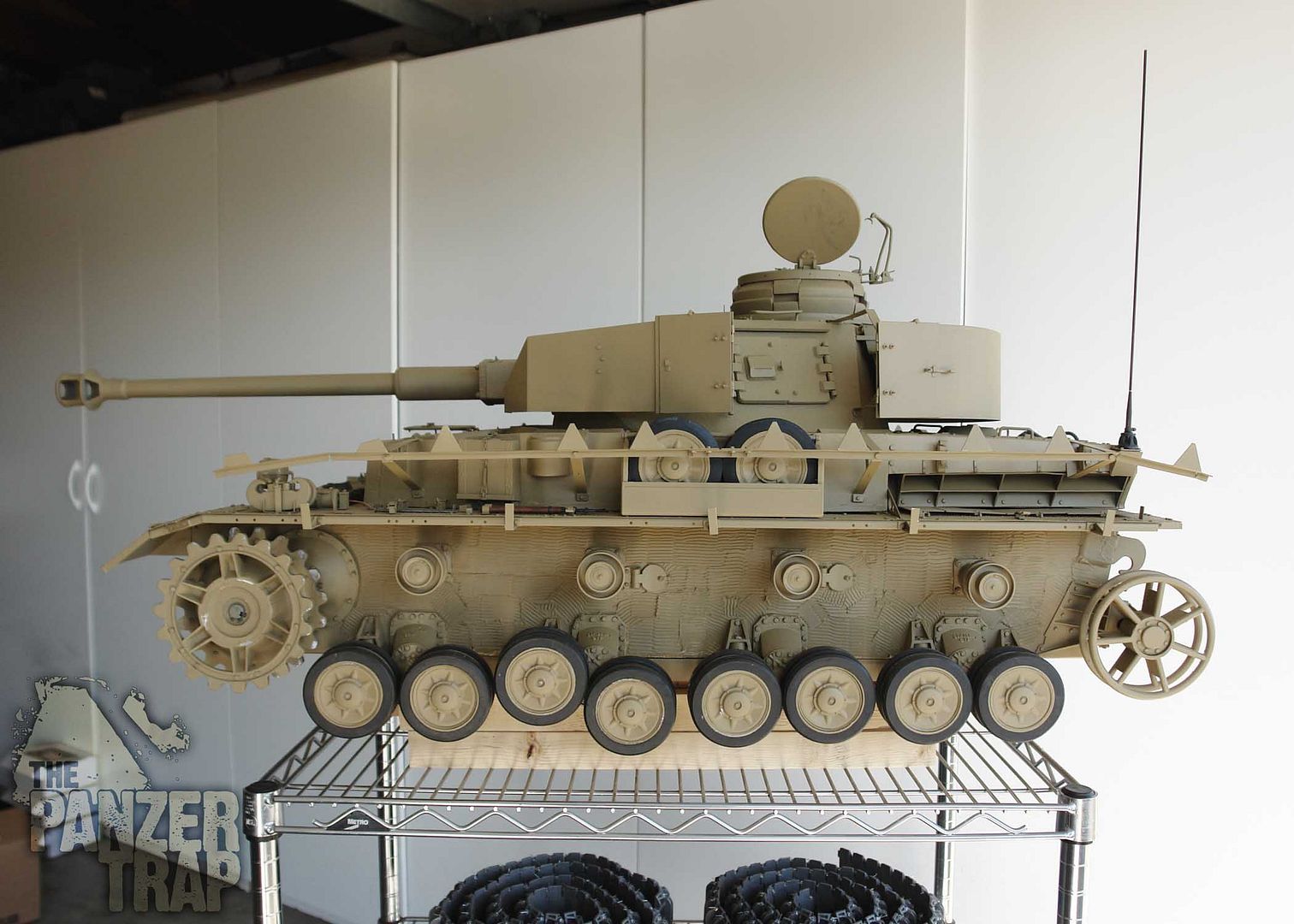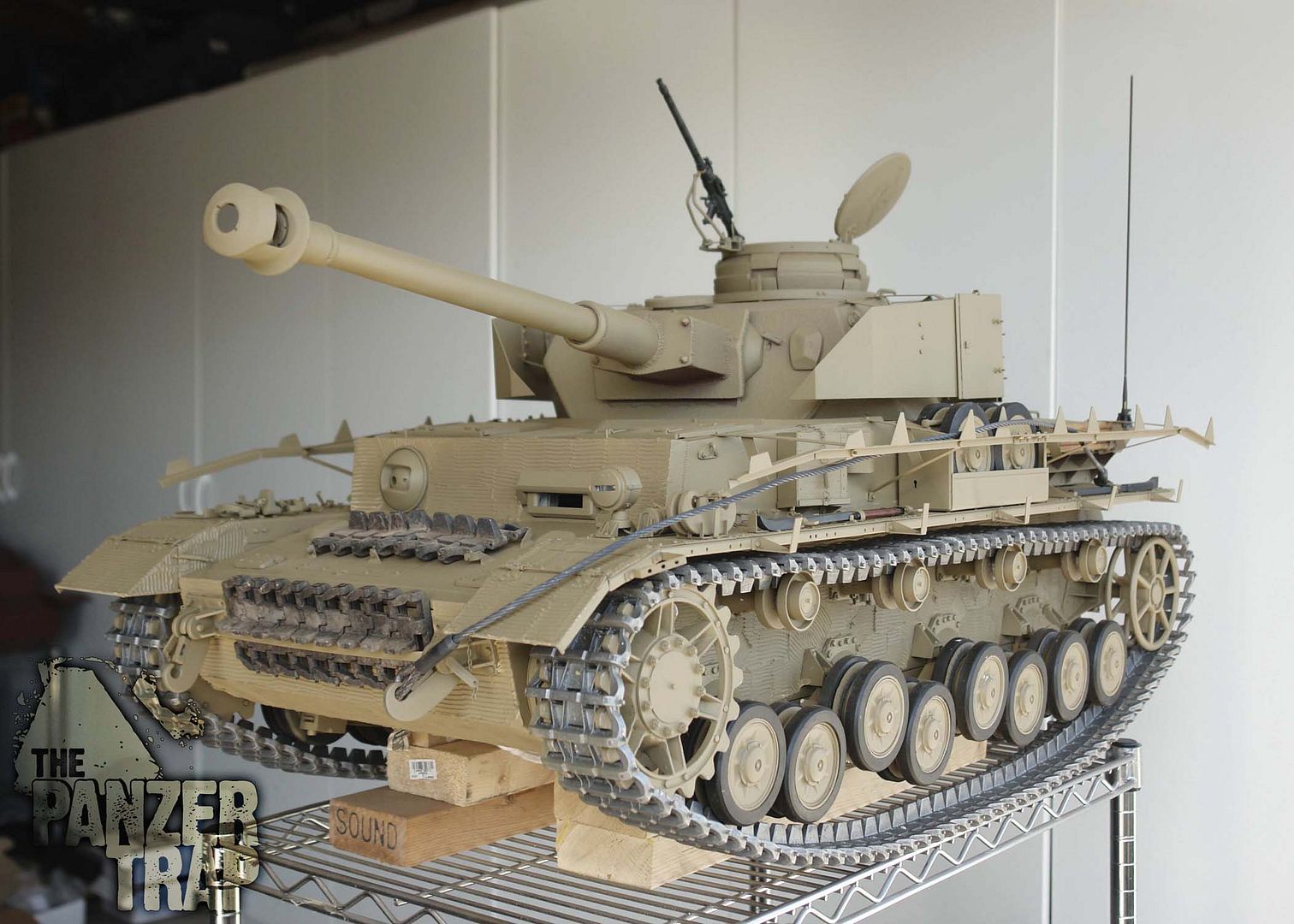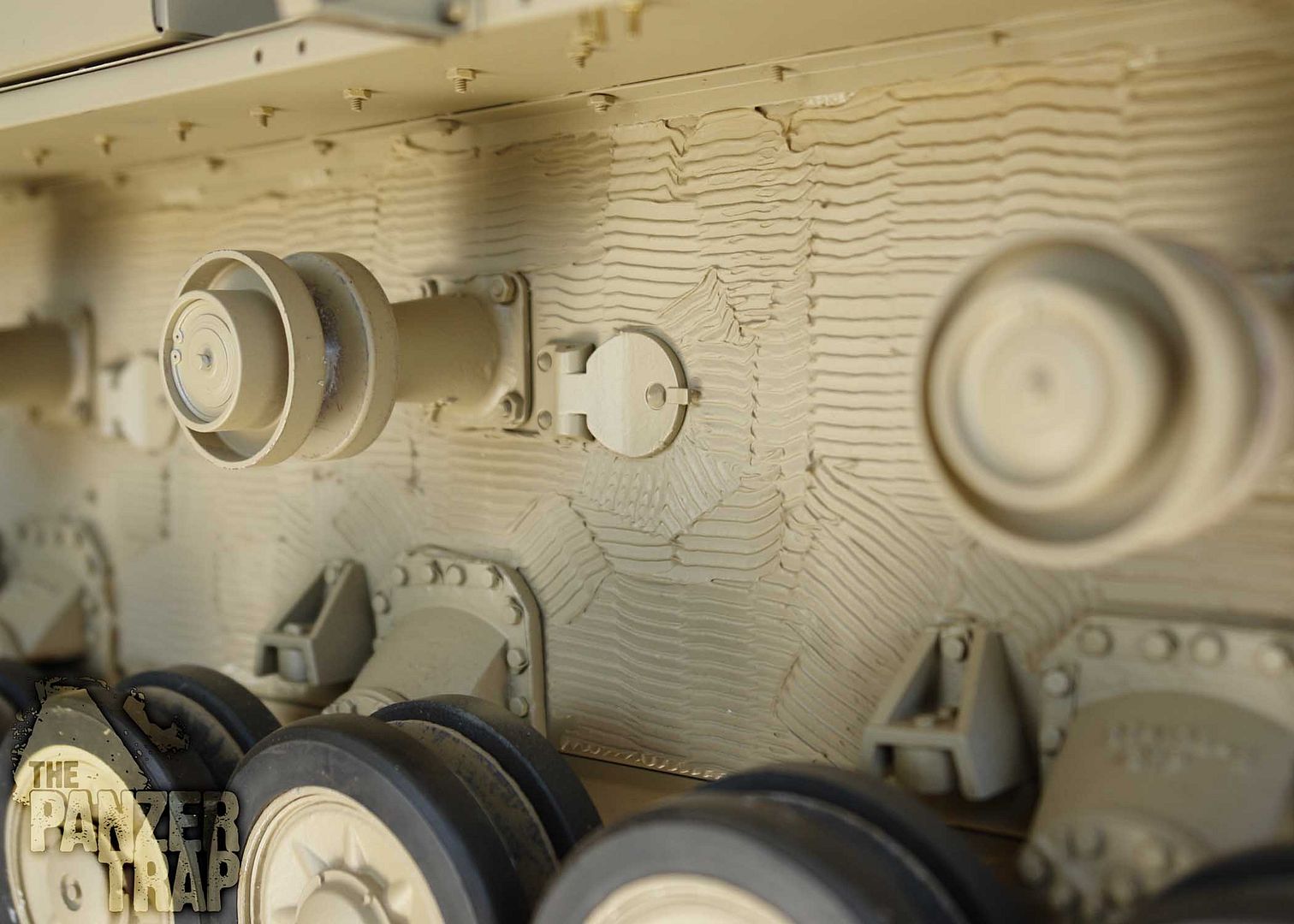 More coming this week on the Tiger's front and rear armor plates
best regards
Tim