Since summer I have been working on a 20 tonne jack and have created the most accurate metal jack to date, this will be available in 20 tonne long for King Tiger, Jagdtiger, Tiger I, Elefant and 20 tonne short for Panther A and G. As always with my parts I have spent long hours researching to gain the most accurate details and scale proportions.
Each jack has the correct body length with the correct base and step on the rear, the handle can be folded away as the original, and will have grab handles in the appropriate places some versions only have x1 handle others have x2 handles, even weld lines are provided in the appropriate locations.
Assembly of these jacks is riveted as the original, no screws are used to hold the body together thus assembly is time consuming but completely accurate.
Short Panther version on the left long King Tiger version on the right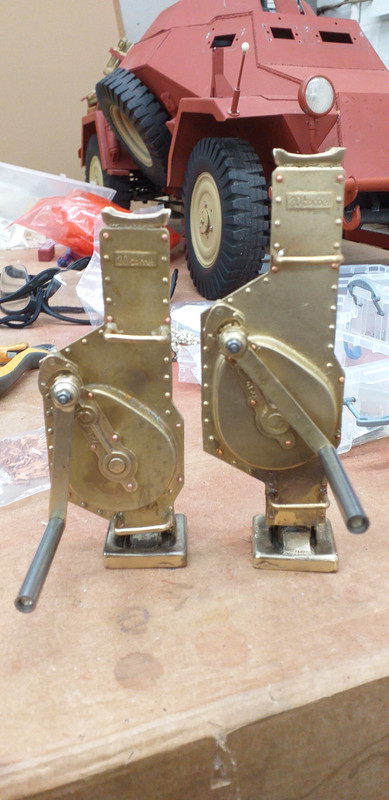 King Tiger/Jagdtiger long version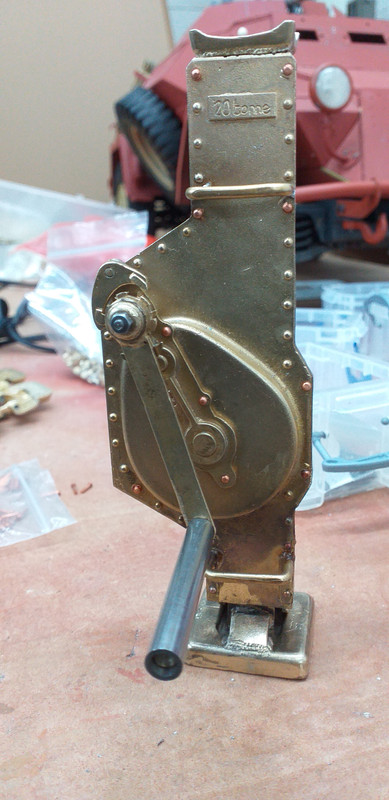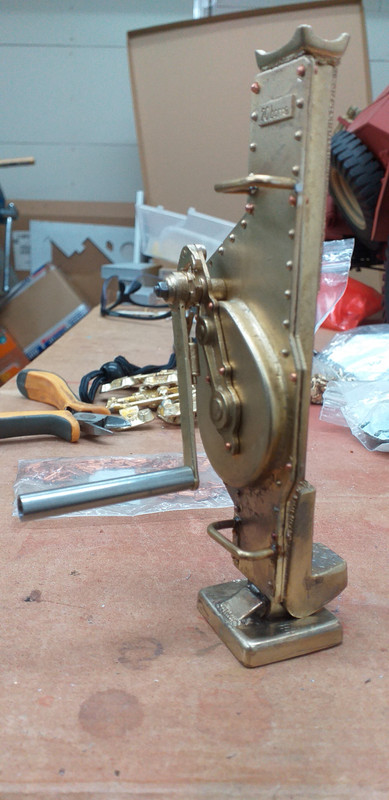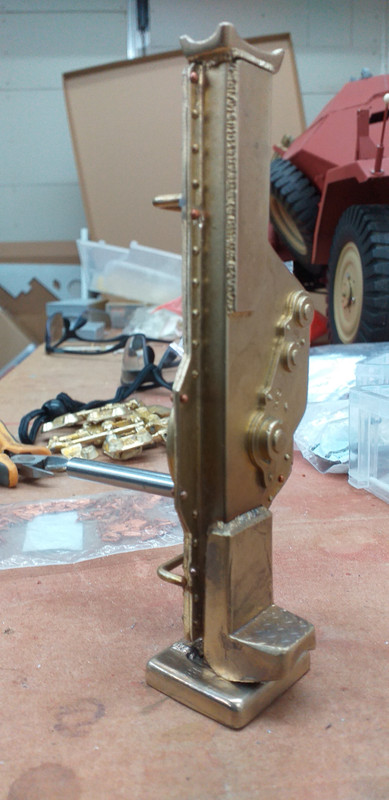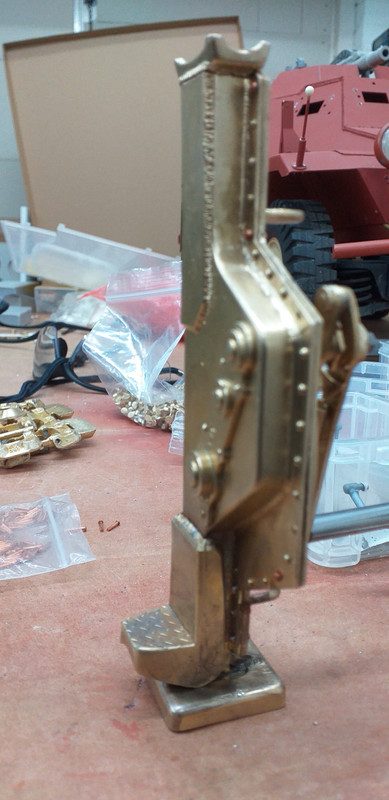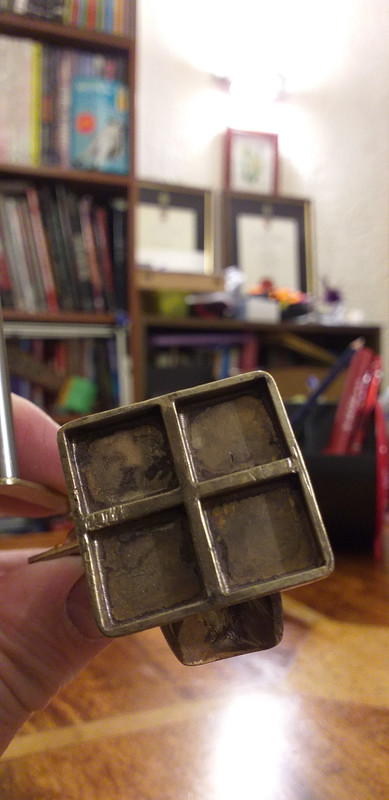 Panther short version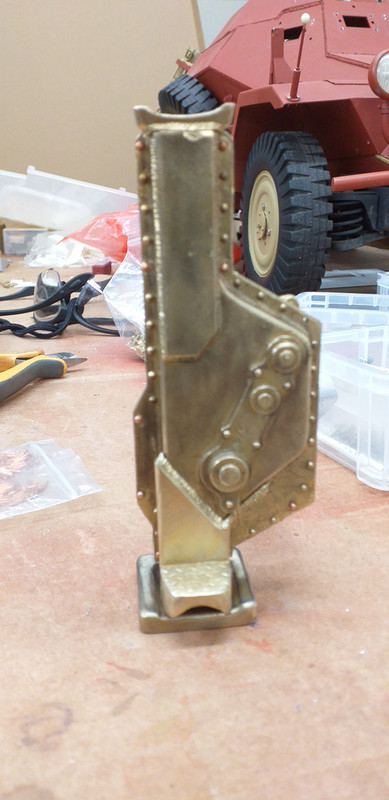 Group of assembled King Tiger and a single Panther jack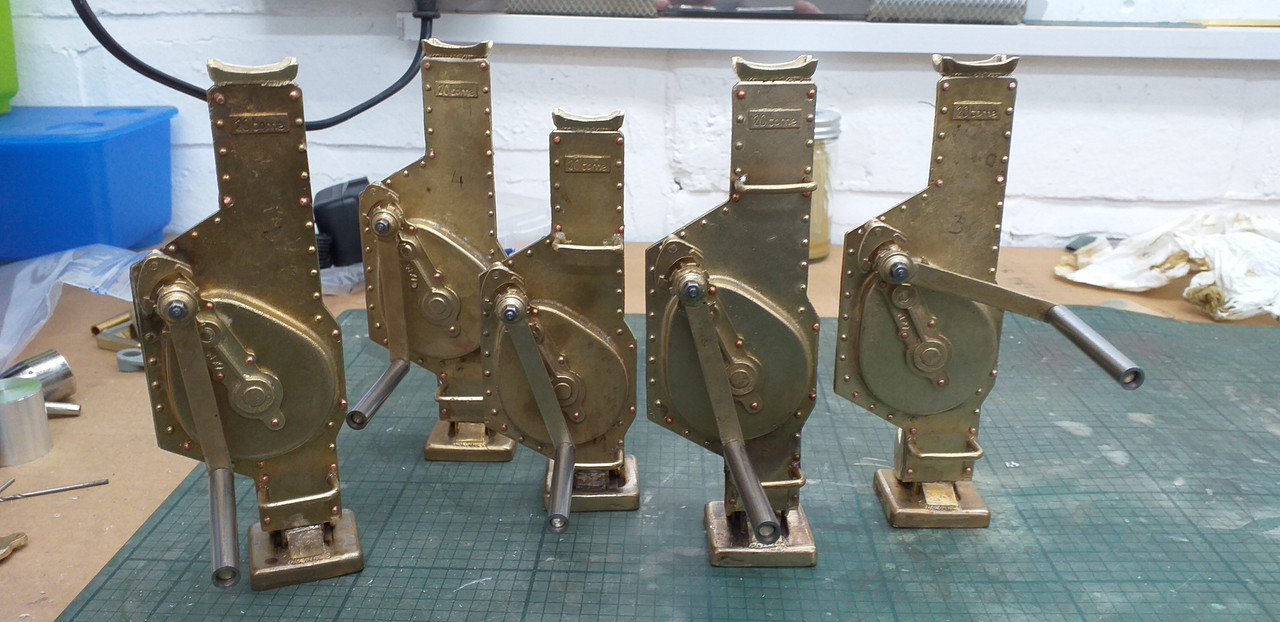 This is what the jack looks like fitted on the rear of a Tiger I, I used the master for this picture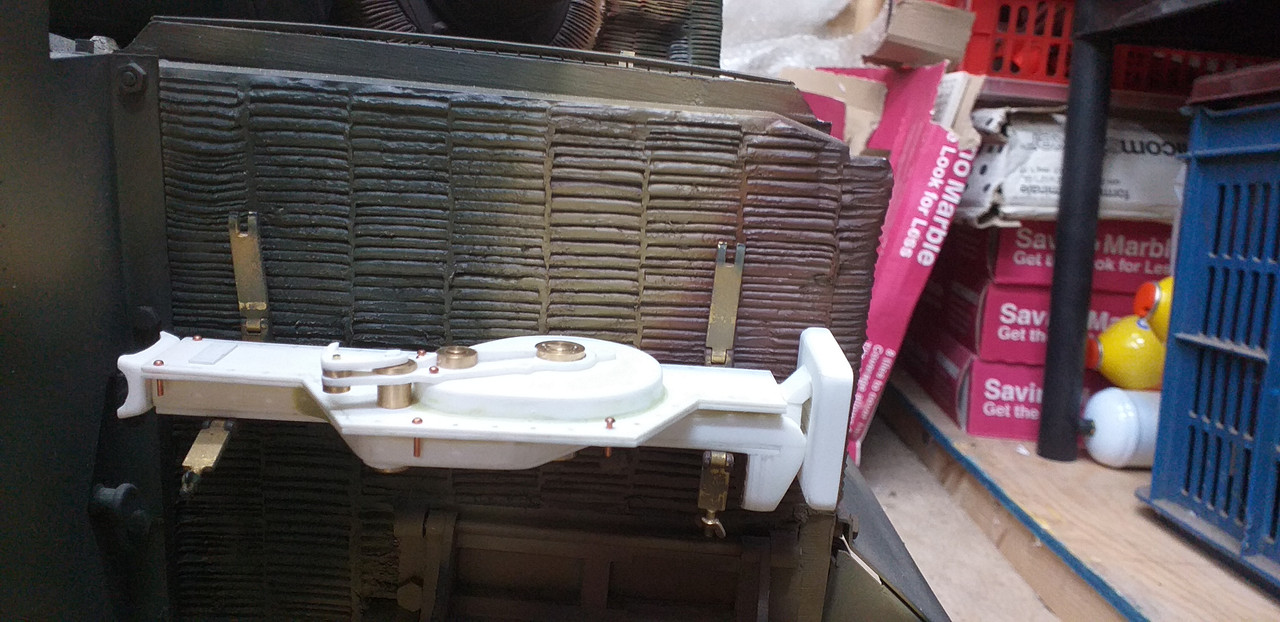 I will only be taking batch orders only on these jacks owing to the length of time it takes for the castings and assembly
Price
W5-21L, 20 Tonne jack long Tiger, King Tiger, Jagdtiger and Elefant £80
W5-21S, 20 Tonne jack short (Panther) £80
To order please PM or email
werkstatt.five@gmail.com
Facebook werkstatt - 5