German 200 litre fuel drums
I have just received a pair of the latest offerings from Liam Mahoney, crafted to perfection and exact in scale as you would expect, a perfect addition to a Famo, SD.Kfz7 or Tiger.
There are two different types of end caps, one marked Wehrmacht and the other Waffen-SS. You can order mixed drums or a pair of matching drums. The drums are stamped both ends as the original. The filler cap in the centre can be removed and is threaded as the original item - please note this is only on the deluxe version. On the standard version, the filler cap will not be removable. The drums, again as the original, are finished in galvanised steel. Should you wish you can be either clear lacquer or paint in whatever colour you like.
The fuel drums can be ordered direct from Liam Mahoney via PM, or if you contact me I will be more than happy to forward your details.
Price;
Standard version £38 plus postage
Deluxe version £44 plus postage
Wekstatt.five@gmail.com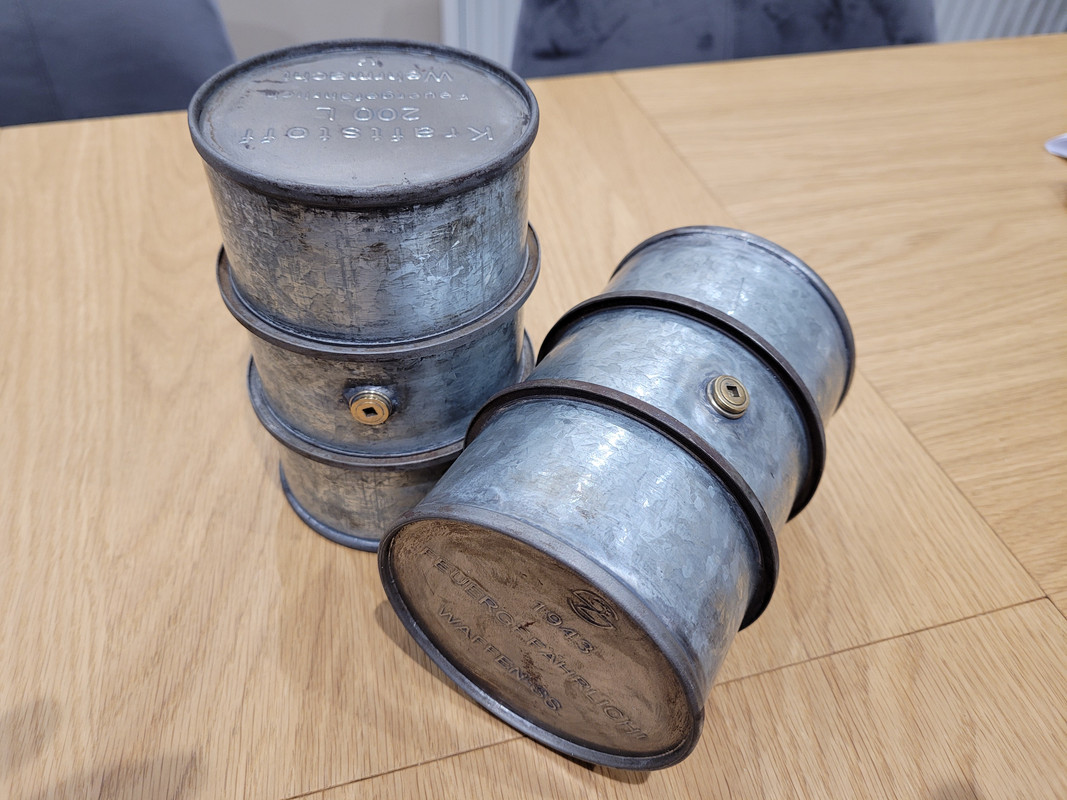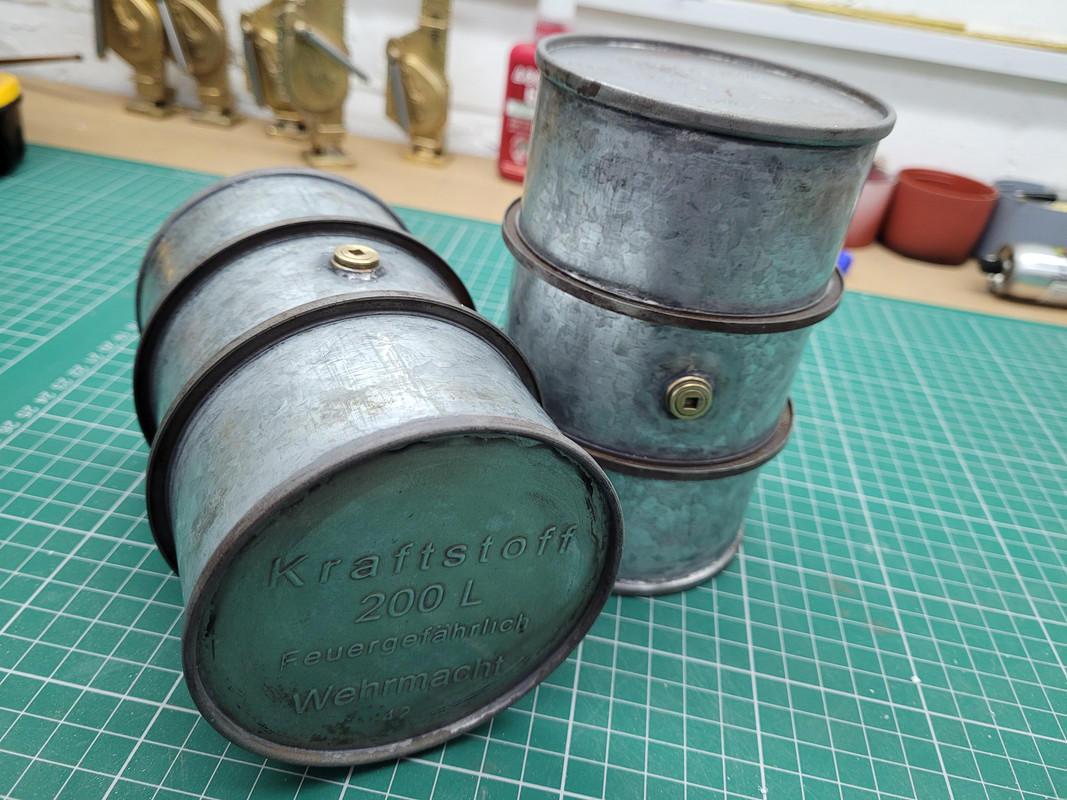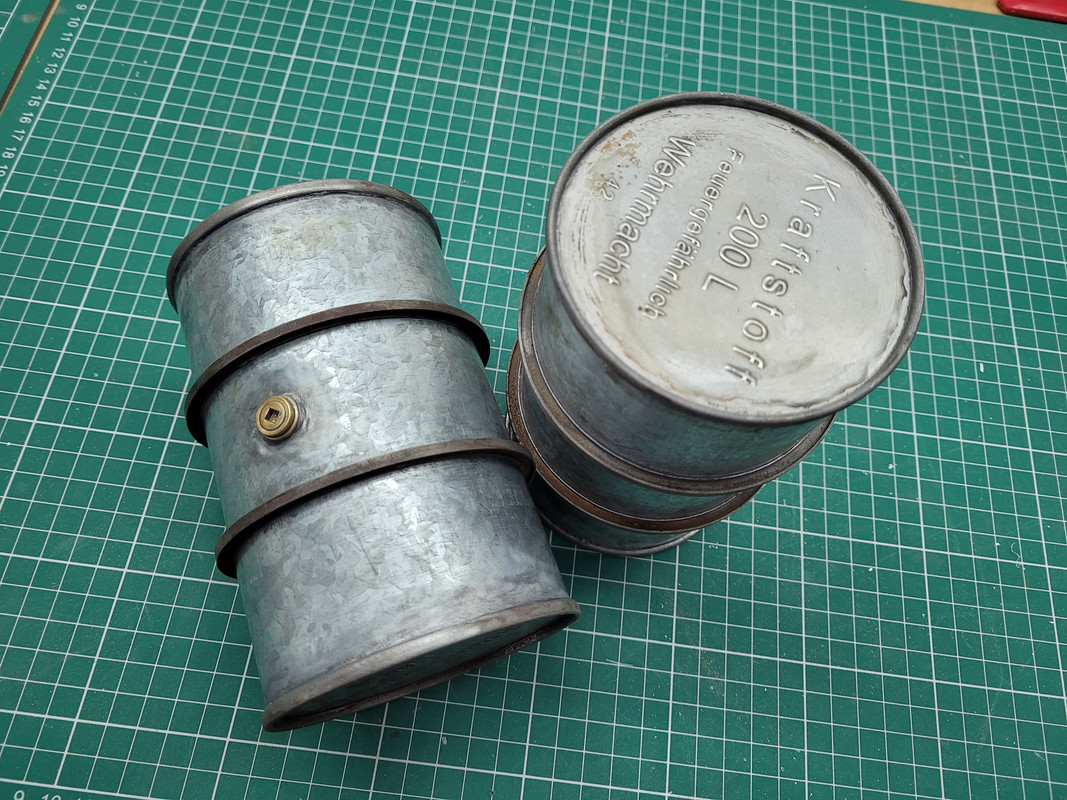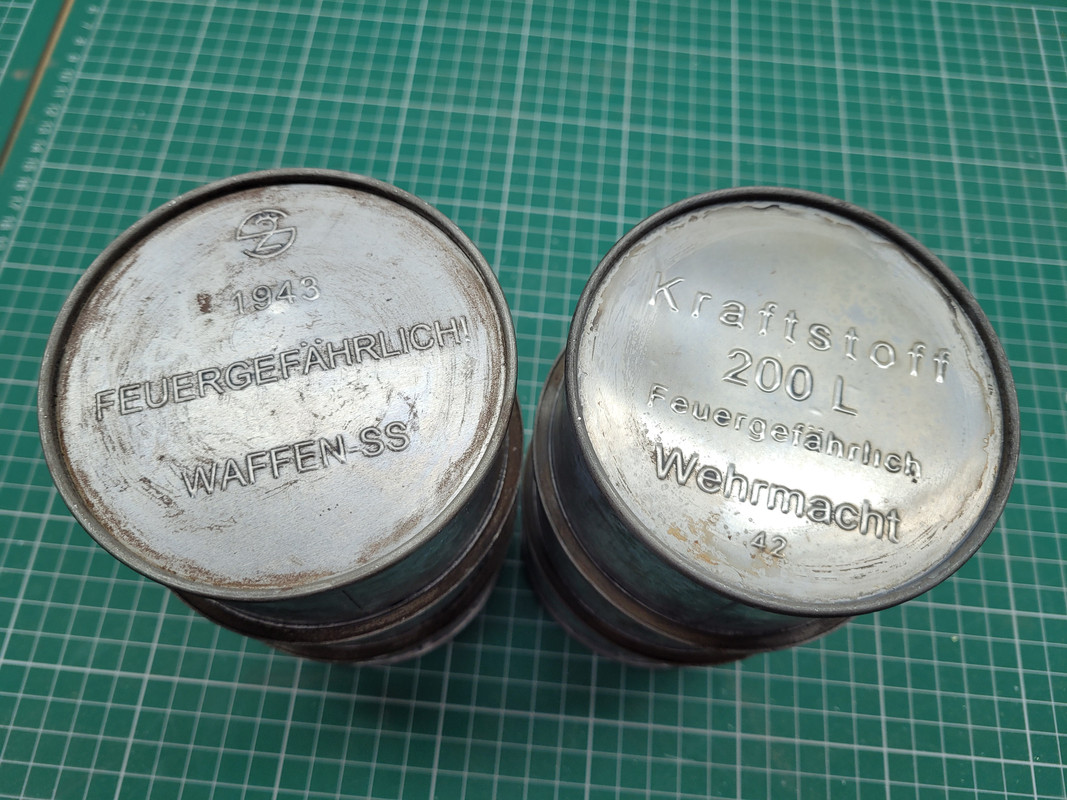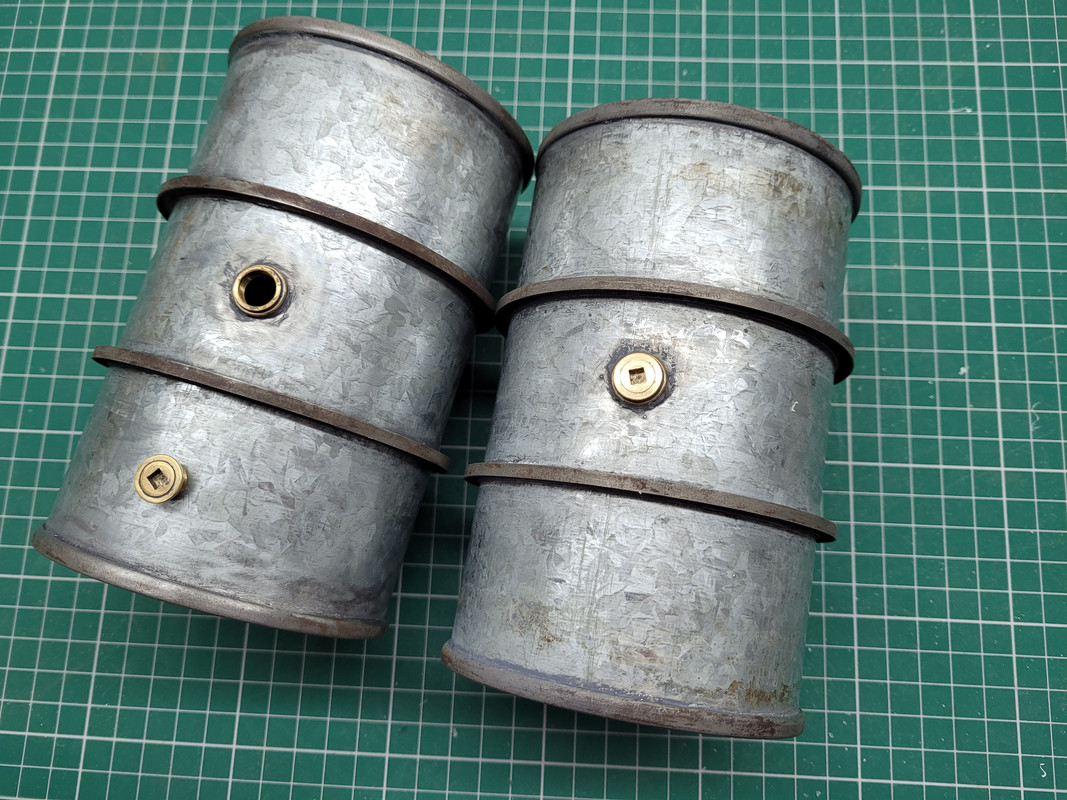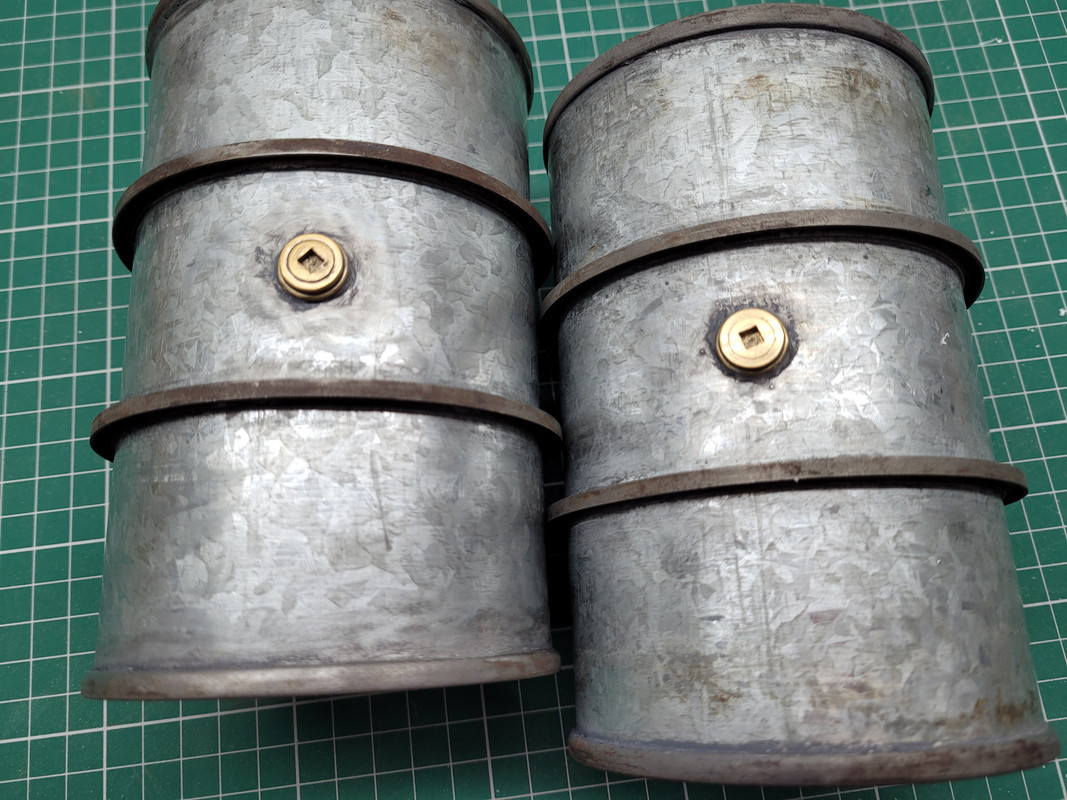 Liam, has worked his magic again, he wasn't satisfied with only having x2 different stampings for the 200Ltr fuel drums so he has added another x2 end stampings giving a total of x4 end stampings to chose from, please when you are making your orders state which end stampings you would like.