Showing off my Comet Decals,they are excelent quality computor cut
on vynal.
Using Stevens photobucket photo's and the Armor photogallery Book I
worked out my size's and down loaded 4 of Steves Photo's to Email to
Lee at Pyramid Models and he also did me some 9mm letters and numbers
because 12mm were the smallest on his standard vynal cut list.
They are white so you cant see them on the Photo.
Google Pyramid Models or try this Link
http://homepage.ntlworld.com/y.j/shop/index.htm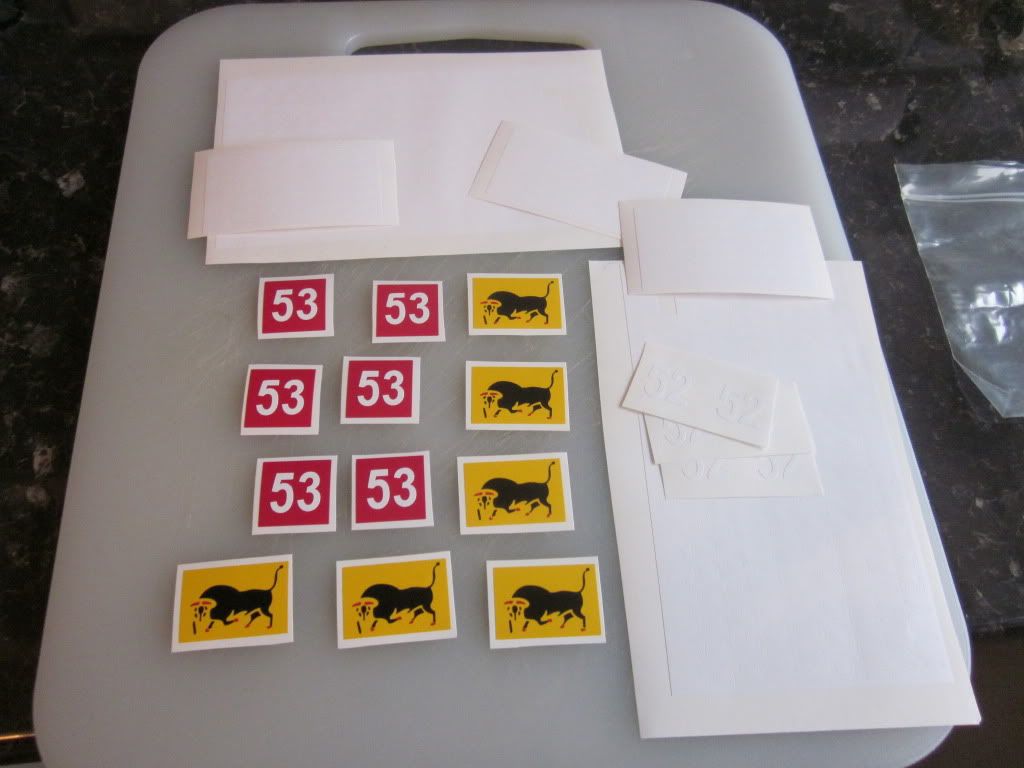 Cheers
Phil