Hi Guys,
Just finished one of the access panels that is on the lower angled bottom plate at the rear.
I've started to take photographs as I make stuff, starting with the Guard Rail in front of the Driver's Visor.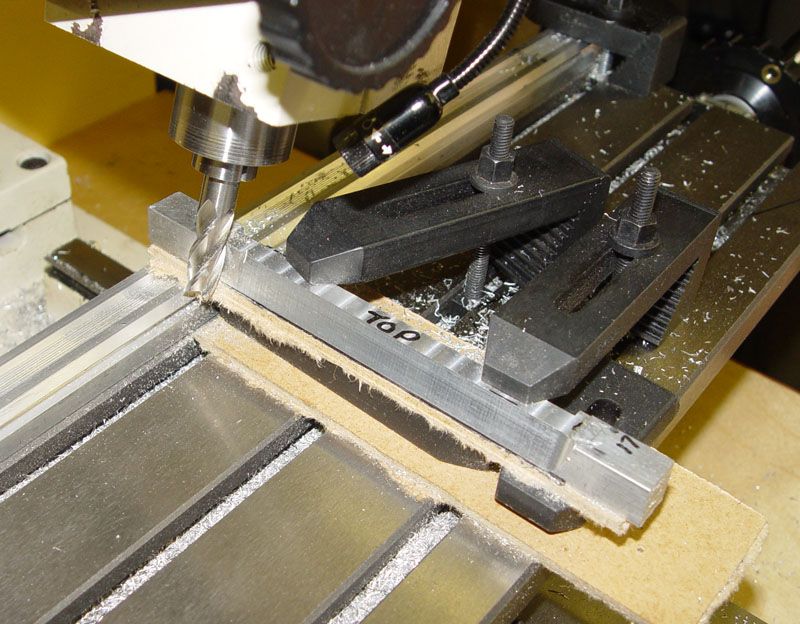 The Guard Rail needs to be a bit longer than the supplied part and can be in one of two variations. Both variations need to be milled, on both sides, at an angle along it's length. I left extra material at each end for when I milled the side and top. You might noticed that I wrote 'TOP' on one surface, this was to make sure I machined the angles on the right edge. Which I didn't the first time
, another lesson learnt!
More to come.
Regards,
Sarah