I have decided to start work on the 20mm gun mount and want to improve the standard parts as the gun is the main feature in the Panzerspähwagen so a little detail will help.
A few months back I bought the resin gun mount for the Panzerspähwagen from
http://www.eastcoastarmory.com/222.htm
my intention was to use as much of the kit as I could along with the gun from a Dragon 2cm Flak38, before I ordered the kit I knew I would probably have to make new parts from brass to give strength to the gun mount.
John from East Coast Armory is sympathetic in regards to postage and quite a helpful chap I only ordered the top half of the kit knowing that this would be a gamble if it actually would fit in the Armortek turm, when the kit arrived everything was neatly packed into separate bags.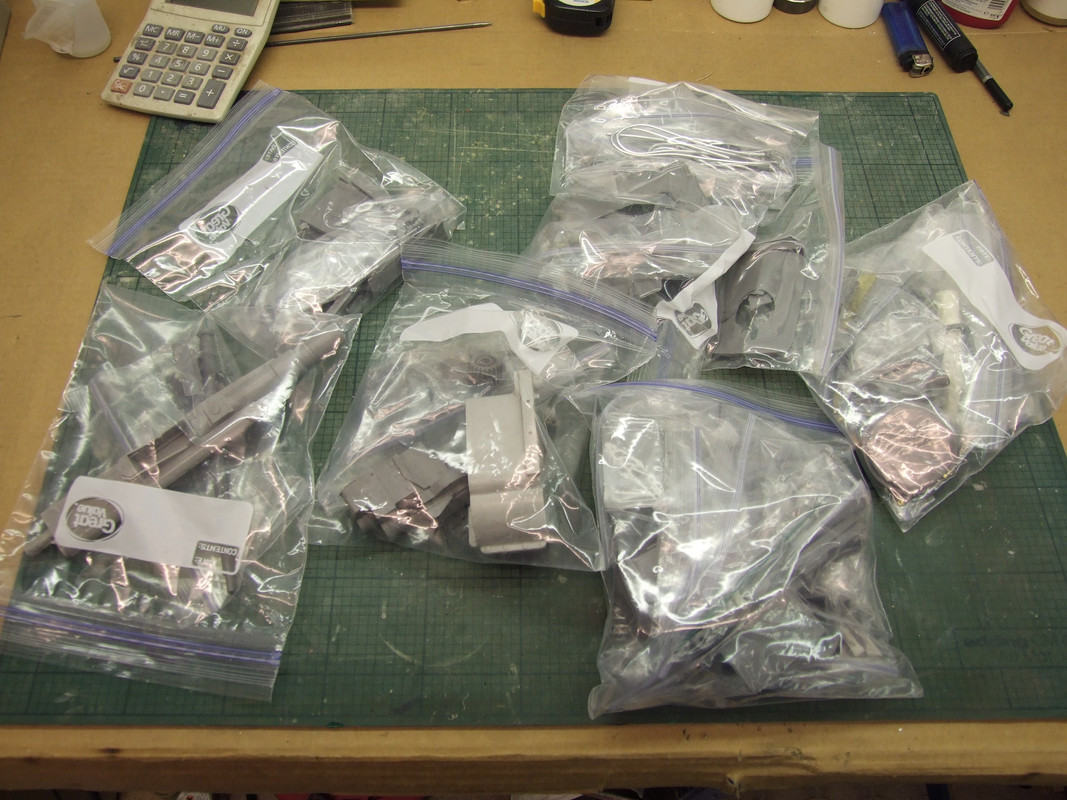 Work on the gun mount begins, the 20mm Flak 38 is from Dragon.