Hi! I bought from Alfredo Campanini his beautiful flak 37 gun.
It was already finished but I'm doing my personalizations.
It is beautiful as it is, but I'm adding the few missing things and correcting the few problems it can have.
First of all pictures of when I picked up it.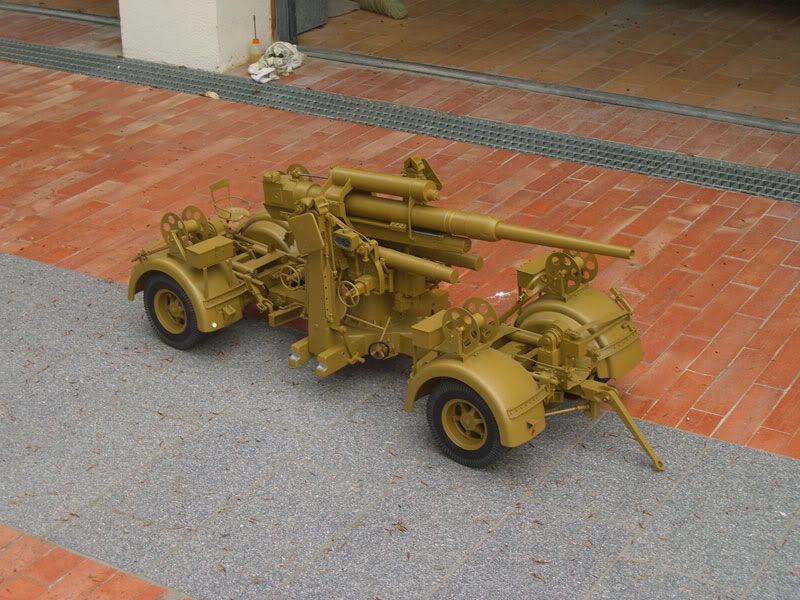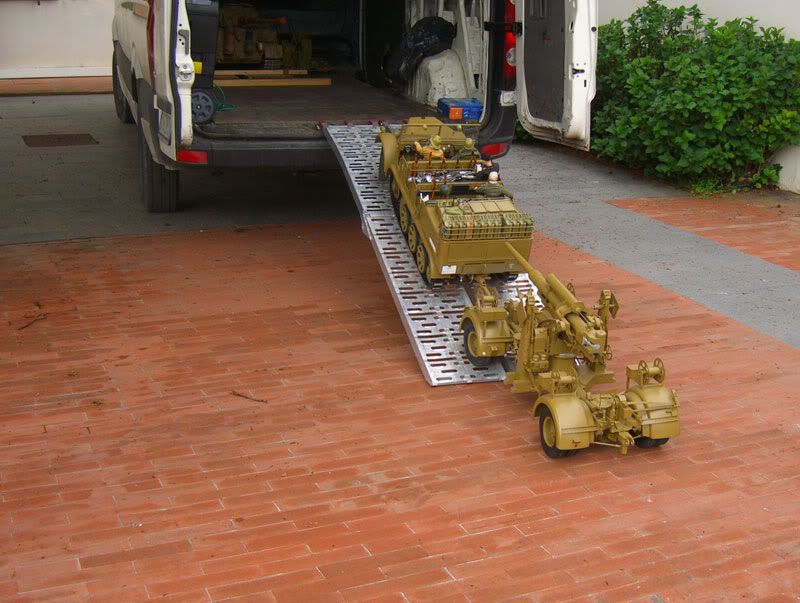 In few minutes of running I experienced the first problem, the steering arms of 2 wheels broken after few obstacles.
I solved by making my own steel arms (replaced all four)
Then I replaced the indicator dials, one of them was damaged by humidity.
I made them with paper, but I added some layers to give a 3D aspect, then sprayed with transparent paint to protect from humidity.
And it was ready for a local show.
I'm experiencing also troubles with lifting jacks but I will solve them soon.
Next I solved an annoyng problem about the leveling wheels. I decided to add a pivot point on the mechanism:
Here you can see how the system increases the range of the levelling function.
In future I will add the leveling indicators.
I added also Tim Catton's photo etched upgrade parts, but no pictures at the moment.
I'm planning to add braking system, shield and other little details.