Can anyone confirm whether the drivers hatch handles are handed or is
the photo below of the Duxford T34/85 correct with the 2 handles the
same hand.
I dont know whether this one was replaced with whatever was available
or whether they were just saving stock or paterns at the casting
factory.
I have only found one other photo but that only confirms that the
left hand one looking from the front is the same,it doesnt show them both.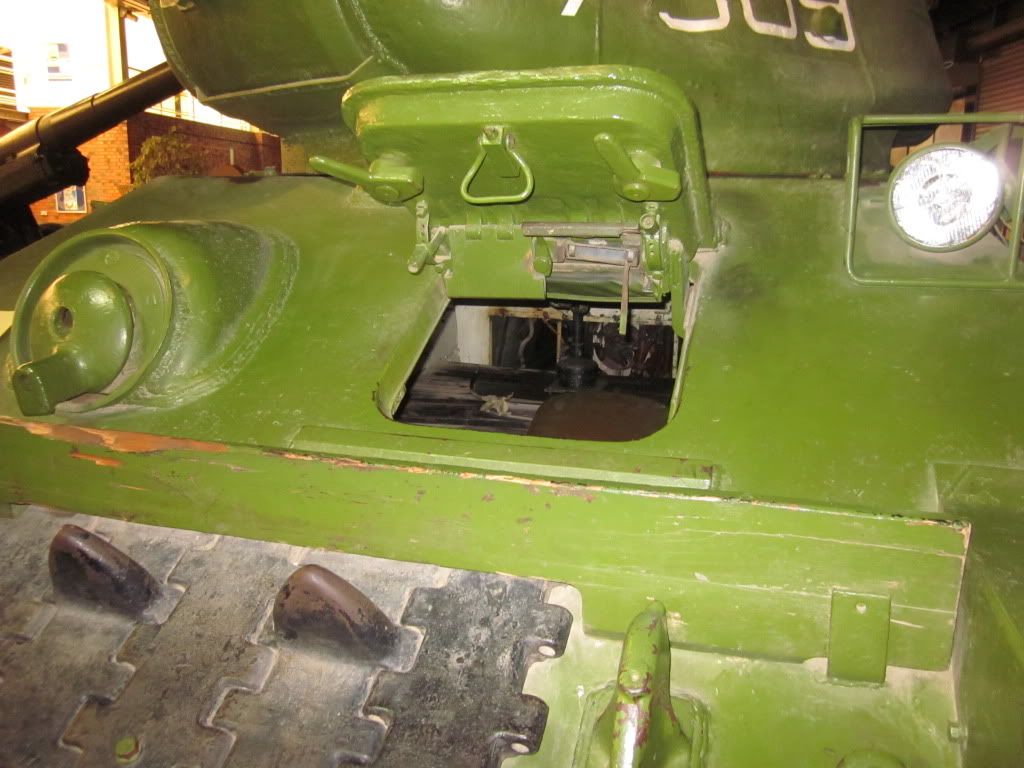 Cheers
Phil