Fit the Benedini Rotary Encoder on a Futaba 7C transmitter.
After recent discussions regarding the rotary encoder, plus the fact the original post is 5 years old, I have added a few extras.
This is a fairly simple modification to the Futaba transmitter which involves a small amount of soldering.
As with all modern electronics, some components are prone to damage due to static discharge. Keep handling of the transmitter boards to a minimum.
Finally, but most important. If your transmitter is new, THIS MOD WILL INVALIDATE YOUR WARRANTY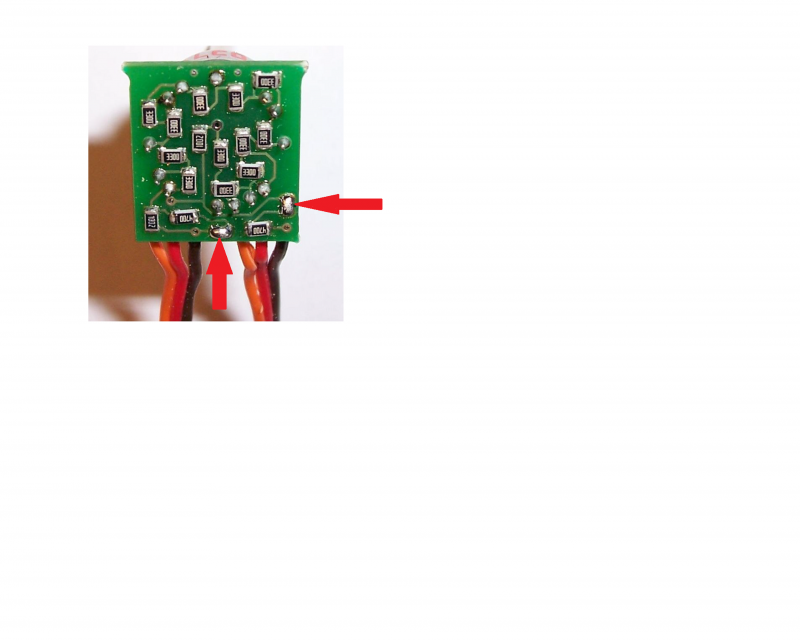 *For the Futaba 7C transmitter, the 2 soldered bridges indicated above, remain in place*
*The channel on your receiver that controls your sounds will be channel 6*
First you have to get the back off the transmitter by:
1/ Remove the battery cover.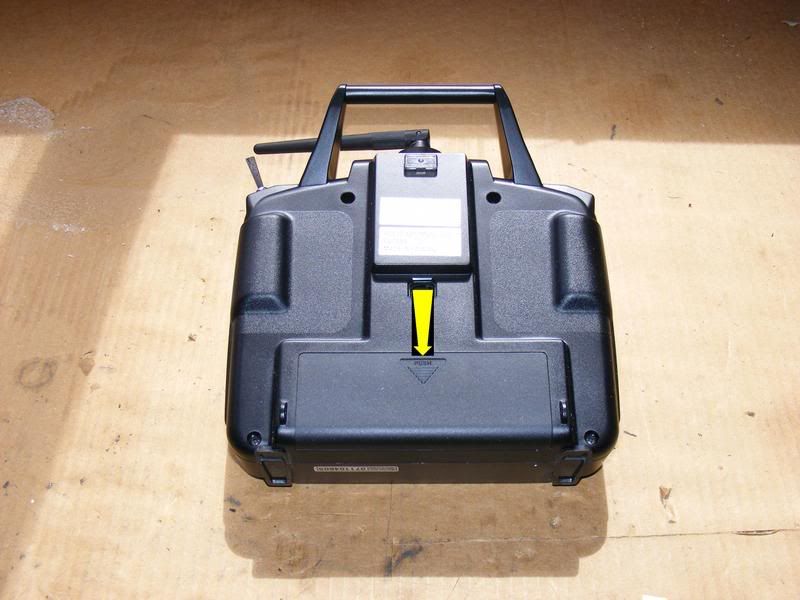 2/ Unplug the battery.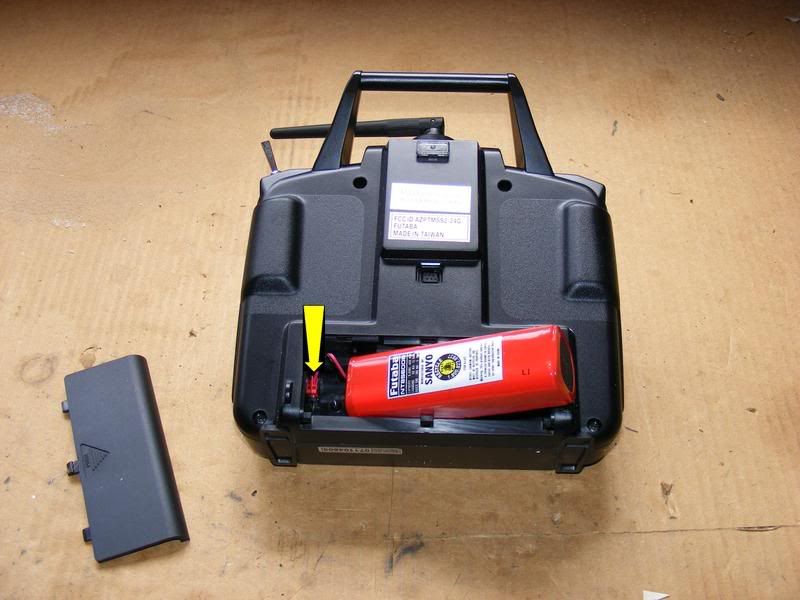 3/ Unscrew the 4 screws.
Next, get access to the channel 6 controls:
4/ Remove the knob from CH6 and unscrew switch D.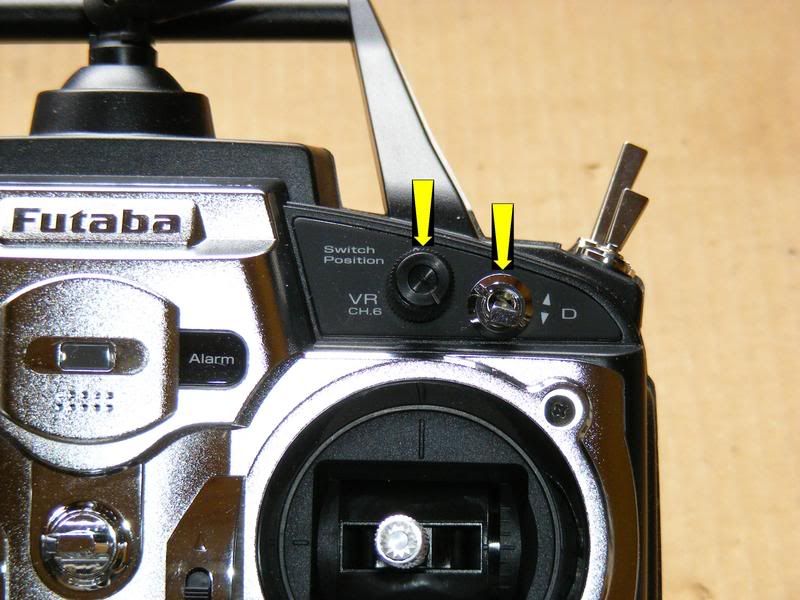 5/ Remove the screw securing the circuit board. Unscrew switches G and H.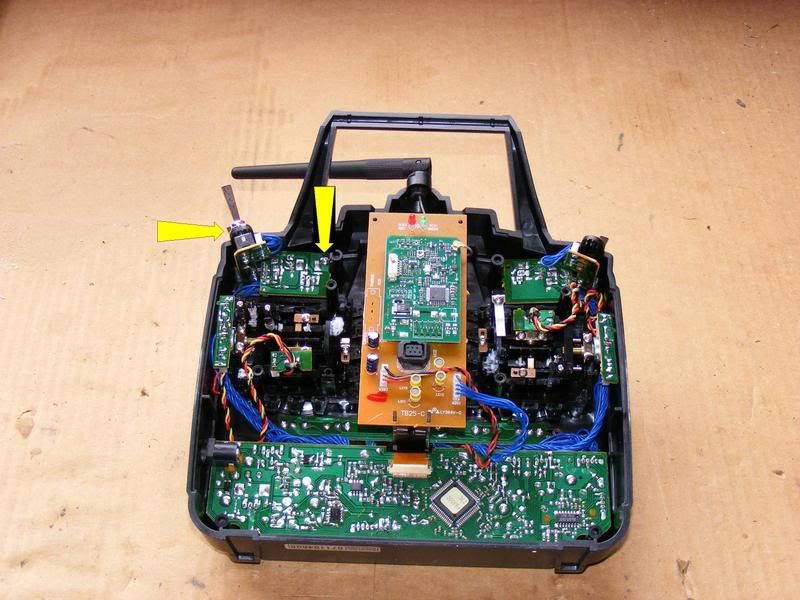 6 / Carefully release the circuit board, and then unsolder the rotary switch and the toggle switch.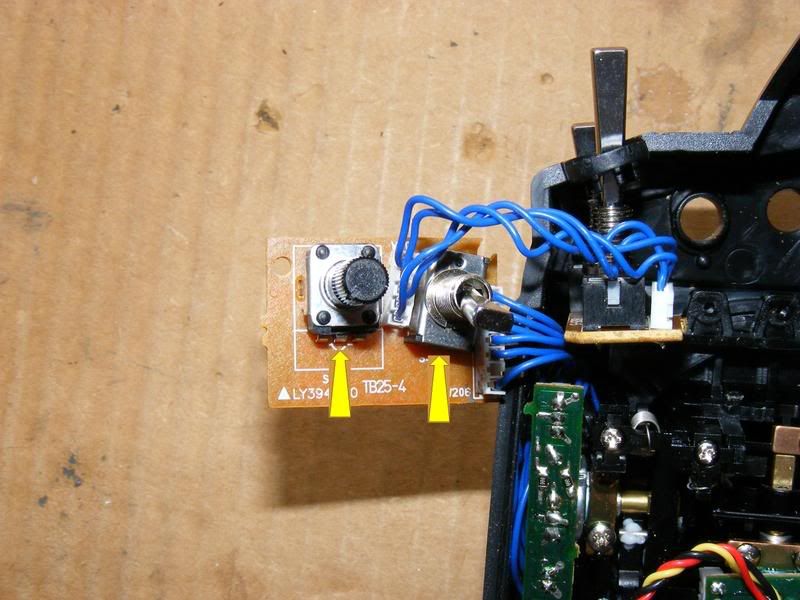 Installing the rotary encoder:
7/ Solder the leads of the rotary encoder to the circuit board at the original rotary switch position.
THE RED LEAD MUST GO IN THE CENTRE POSITION.
The brown and orange lead can go in either position.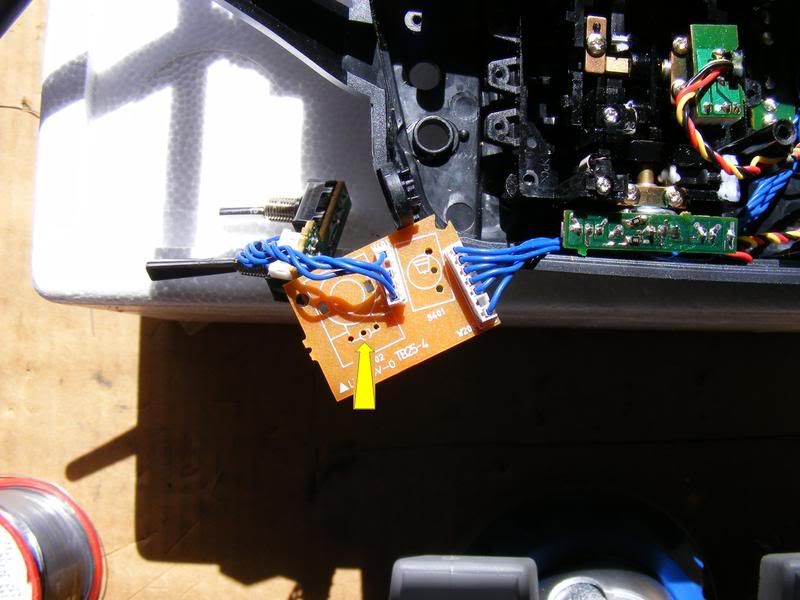 8/ Install the rotary encoder and toggle switch in the CH6/D position.
Refit switches G and H. Refit the original circuit board in a position where it will not come into contact with the joystick or trap any wires.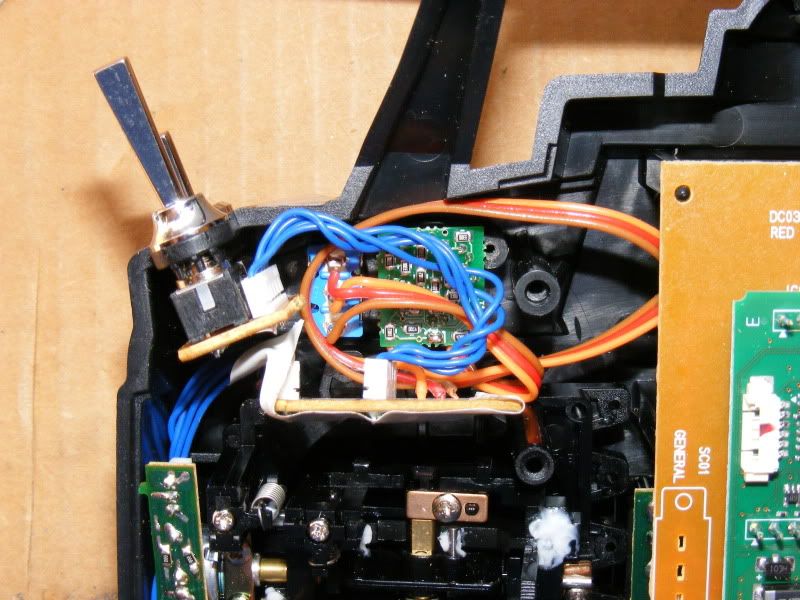 9/ Fit the knob to the rotary switch and the nut to the toggle switch.
Refit the back of the transmitter, and refit the battery and cover.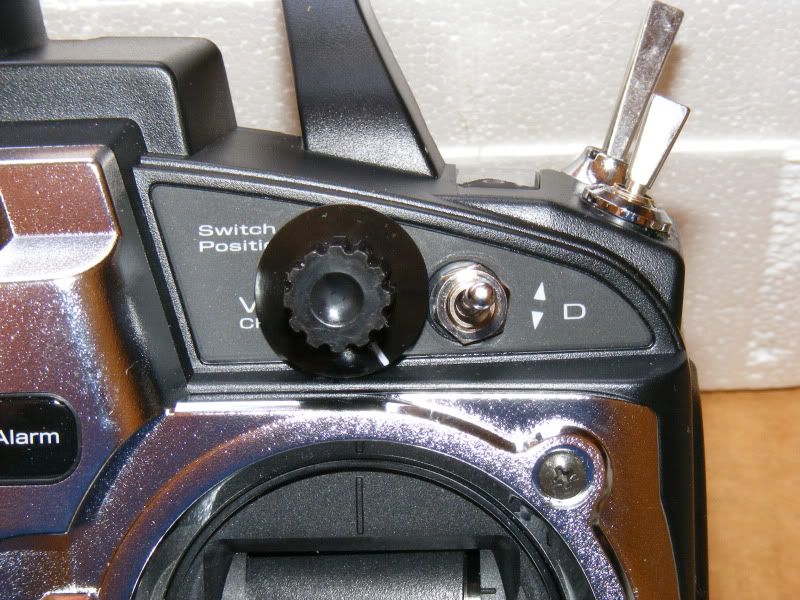 You are now ready to test the encoder.
10/ Connect a servo to channel 6 on the receiver.
Operate the toggle switch, then rotate the encoder knob through each position. The servo should go through its range in 12 smooth steps.
You are now ready to reconfigure your sound unit.
Hope this helps
Cheers
Mick
P.S. If anyone is interested in any other systems or radios, I'll consider adding more "How to" posts.