Gave my M3 a repaint last year and this is her at a local show.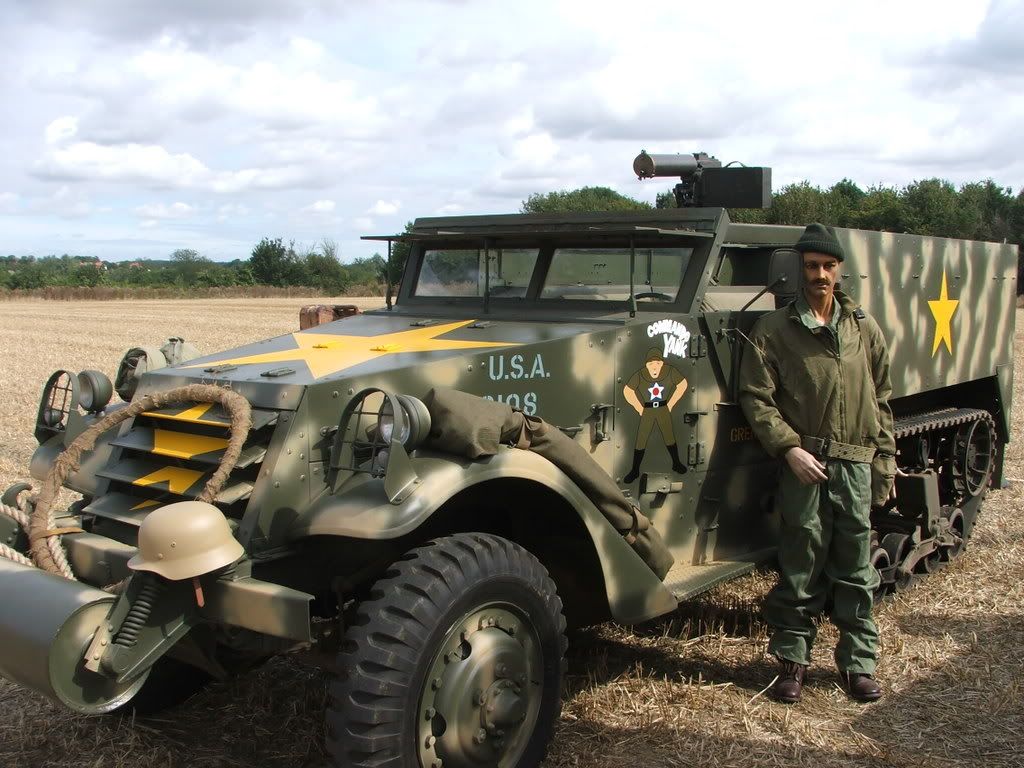 She is painted up as "Commando Yank", a halftrack that served with 6th Armored Infantry, 1st Armored Division in North Africa circa early 1943. The original was one of 95 halftracks captured at the Kasserine-Faid Pass in February 1943. It sports the Ist Armored yellow stars and a rendition of the locally applied mud camouflage in random patterns. This was common practice at the time to break up the olive drab. It also has a copy of the "Commando Yank" cartoon in the same place as the original.
The other side of the halftrack. As you can see it is an early example with truck style headlights and brush guards. It is armed with a water cooled 1917 Browning 0.30 cal as the original. She also carries an original Afrika Korps "jerry can".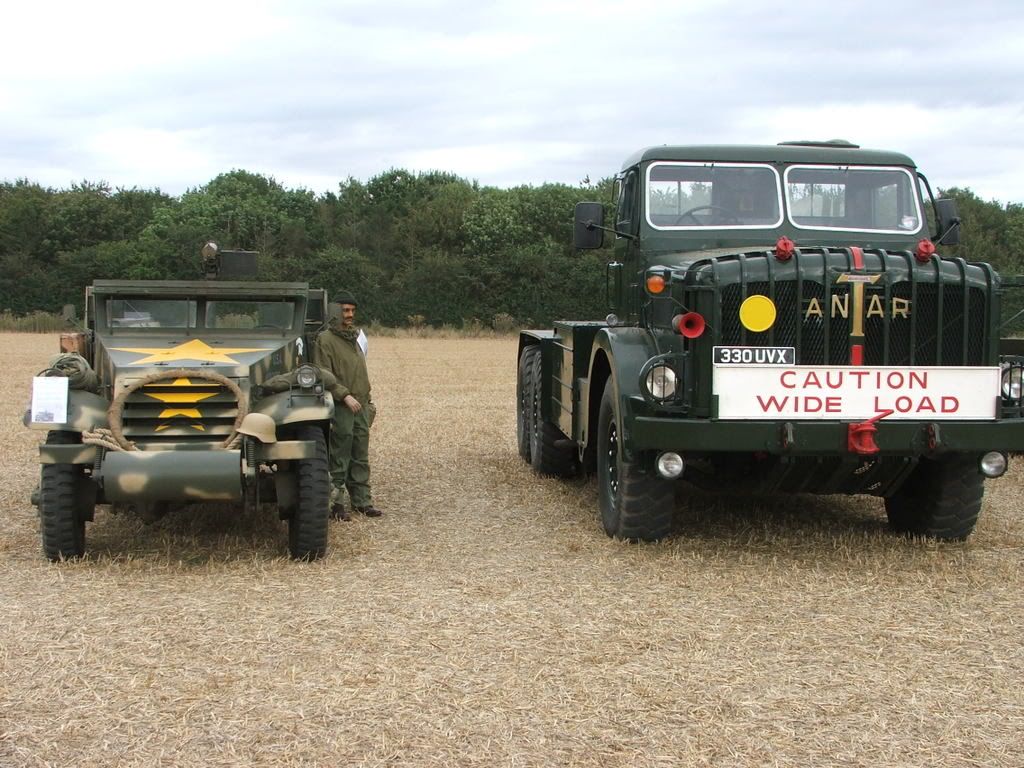 Here she is parked besides a "Mighty Antar" tank transporter - not mine! A case of little and large!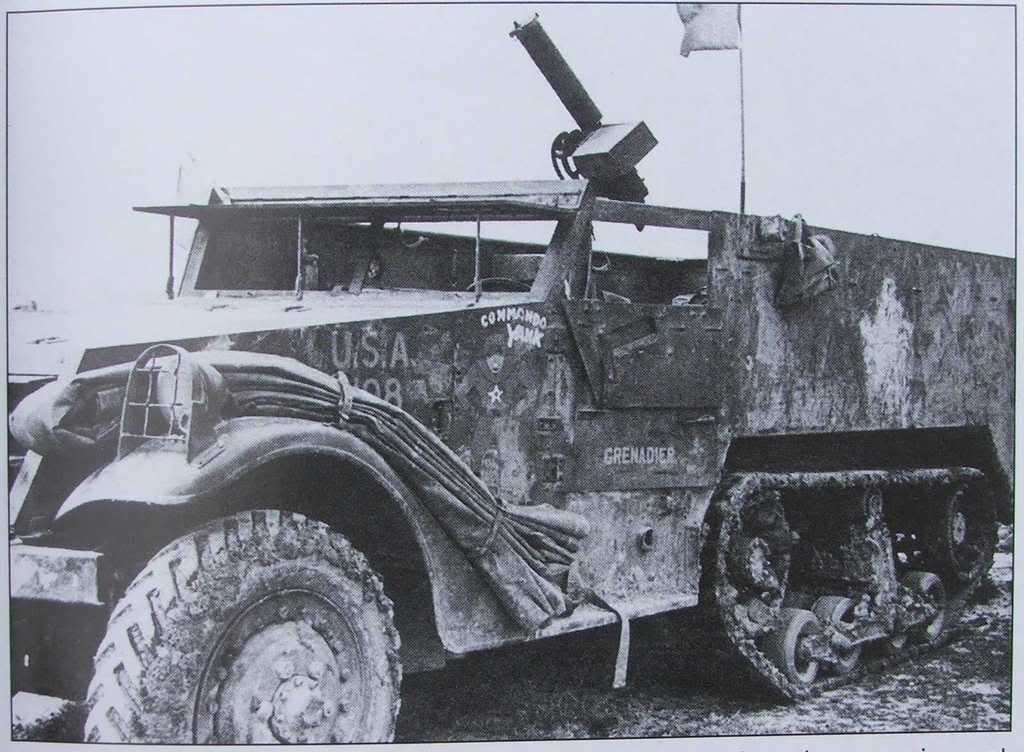 War-time photograph of the original "Commando Yank". Note the early tires on the wrong way round!
Superb photograph of a M2 halftrack crew serving with the 1st Armored near Souk el Khemis, Tunisia in November 1942. Look at all the different variations of unifrom. Most of the crew are wearing at least part of the winter combat uniform - it gets cold in the desert! The M2 at this stage of the war was mainly doing the job it was intended for - scouting, as here for example.
Just shows that a halftrack does not have to be plain old OD. Build a North Africa or even a Sicily halftrack and be different! Look at those uniform variations too!!
Hope you like the photos!
If you need a particular part photographed just PM me. I also have a M3A1 so I can take photographs of that too.