The following full size dimensions are taken from my M3, the M3A1 will be the same. The running boards and front section of floor will also apply to all White/Autocar and Diamond T halftracks.
Can someone please measure their Atek model and report any scale differences here and to Mike S please so he can work on sheet sizes etc? Thanks.
Please forgive the drawings, they were done in MS Word, therefore they are not to scale! I don't have a CAD package, but there should be enough detail here.
This is the overall floor plan.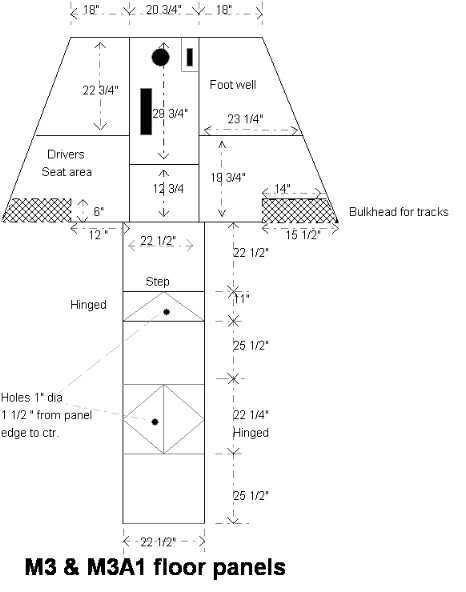 This is the front center section in more detail.
These are the running boards.
Get checking those dims!